Sri Ramakrishna Hospital
Heart Surgery, Neurosurgery, Knee Replacement, Hip Surgery, Eye Lasik, Fertility, IVF, ENT, Cancer Treatment, Vascular Surgery, Coimbatore, India?

No: 395, Sarojini Naidu Road, Sidhapudur, Coimbatore, India

Specialty:

Cancer Treatment, Chronic Diseases, Dentistry, ENT, Executive Healthcheck, Eye/Lasik Care, Fertility Treatment, General Medicine, General Surgery, Gynecology Treatment, Hair Transplantation, Heart Care/Surgery, Laparoscopic Surgery, Laser Surgery, Neurology, Organ Transplant, Orthopedic/Knee Surgery, Pediatric Treatment, Radiology/CT Scans, Robotic Surgery, Spine Care/Surgery, Sports Medicine, Urology, Vascular Surgery

Focus Area:

Heart Surgery, Neurosurgery, Knee Replacement, Hip Surgery, Eye Lasik, Fertility, IVF, ENT, Cancer Treatment, Vascular Surgery, Coimbatore, India
Sri Ramakrishna Hospital Profile Overview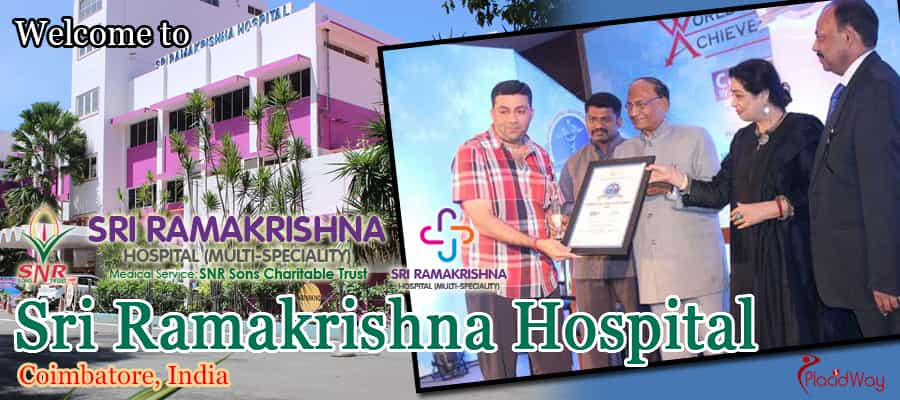 Welcome to Sri Ramakrishna Hospital!
Located in Coimbatore, Tamil Nadu, India, Sri Ramakrishna Hospital is a renowned multi-speciality medical center offering comprehensive, accessible and reliable healthcare options to patients from all around the world. With state-of-the-art medical equipment for diagnostic and treatment, highly qualified and experienced doctors, and customizable treatment packages, the hospital is recognized for excellence and compassion in service and care.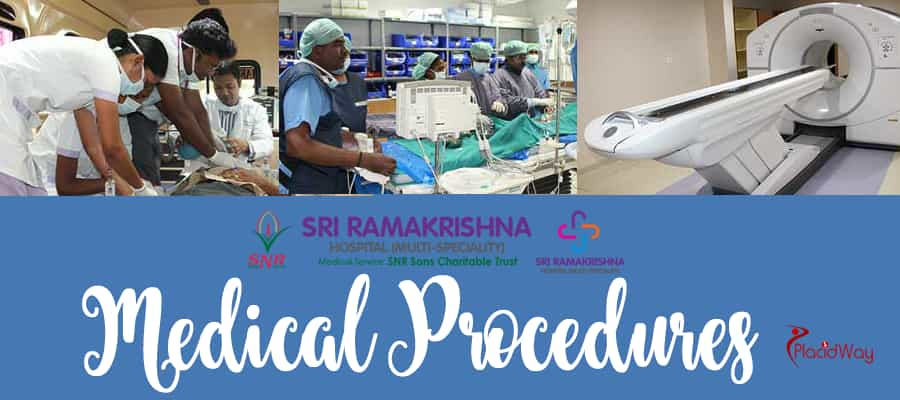 Treatments and Procedures
Sri Ramakrishna Hospital offers a wide range of treatments and procedures, including:
Cardiology
Diabetology
Obstetrics
Ultrasonography
Psychiatry
IVF
Orthopedics
Neonatology
Nephrology
Neurology
General Medicine
General Surgery
Pediatrics
Radiology
Oncology
Anesthesiology
Cardiothoracic Vascular
Pain management
Rheumatology
Maxillofacial Surgery
Imaging Service
Physiotherapy
Emergency Care
ENT
Pulmonology
Ophthalmology
Dermatology
Gastroenterology
Plastic surgery
Find out all about Sri Ramakrishna Hospital! Get in touch with us!
---
---