PlacidWay Turkey Medical Tourism
Medical & Health Tourism in Turkey With PlacidWay
, Istanbul, Turkey

Specialty:

Anti Aging, Cancer Treatment, Chronic Diseases, Cosmetic/Plastic Surgery, Dentistry, Executive Healthcheck, Eye/Lasik Care, Fertility Treatment, General Medicine, General Surgery, Heart Care/Surgery, Laparoscopic Surgery, Obesity/Bariatric Surgery, Organ Transplant, Orthopedic/Knee Surgery, Radiology/CT Scans, Rehabilitation, Skin Care, Sports Medicine, Urology, Weight Loss Program

Focus Area:

PlacidWay Medical Tourism in Turkey | Dental Work | Plastic and Cosmetic Surgery Eye Care | Fertility Treatments | Reconstructive Procedures Stem Cell Therapy | Orthopedic Health | Obesity Surgery | Laparoscopic Surgery | Heart Care | Cancer Treatments| Robotic Procedure
PlacidWay Turkey Medical Tourism Profile Overview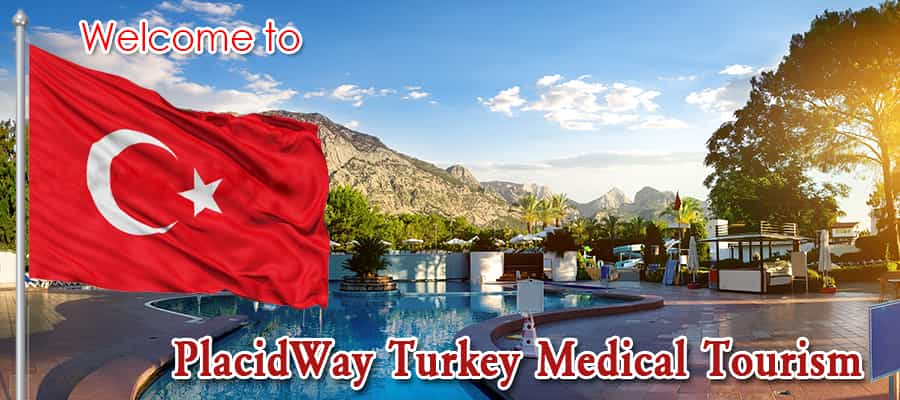 Welcome To PlacidWay Turkey Medical Tourism
PlacidWay Turkey Medical Tourism offers you an amazing opportunity of choosing reputed doctors, medical centers and treatment packages for your medical needs. We offer affordable and flawless medical treatment provided by world-class medical centers with renowned doctors and specialists.
With a wide range of medical services offered, Turkey is rapidly gaining a reputation as one of the top medical tourism destinations in recent times. The country has gained popularity as one of the world's top-notch healthcare provider. It has become a sought after center of intense activity regarding state-of-the-art medical care. Multiple first-class medical centers provide successful medical treatment to local and international patients.
At PlacidWay Turkey Medical Tourism, we work only with the best, modern, and accredited medical centers, the highest quality standards of medical care and custom-tailored care, highly qualified doctors and the latest technological equipment.
Treatments & Packages for Turkey Medical Touism Offered By PlacidWay
At PlacidWay Turkey Medical Tourism we aim to provide you options among the most convenient for you; customized care and worldwide solutions for medical treatments such as:
Cosmetic Surgery

Obesity Surgery

Diabetes

Organ Transplant

Fertility Treatments

Stem Cell Therapy

Gynecology Treatments

Reconstructive Surgery

Cancer Treatments

Chronic Diseases Procedure

Heart Care & Surgery

Dentistry

Eye LASIK care

Laparoscopic Surgery

Orthopedics

Robotic Surgery
...and many others!
Why Choose PlacidWay Turkey Medical Tourism?
PlacidWay Turkey Medical Tourism team understands the medical needs and connects the medical treatment seekers to right providers. We offer the followings to the medical travelers to have exact treatment that they are looking for:
Offer a list of customized solutions taking into account patient's specific needs

Offer comprehensive guidance to ensure the best medical treatment at the best cost

Connect patients to accredited medical providers with international standards, highly experienced doctors

Promote comprehensive health care programs and solutions

Explore and customize healthcare options that fit patient's personal needs and desires
PlacidWay Turkey Medical Tourism offers a wide range of solutions that fit your needs, desires, and finances. Contact us for a FREE quote!

---
PlacidWay Turkey Medical Tourism Treatments Offered
---