Beirut Beauty Clinic
Cosmetic Procedures in Lebanon, Cosmetic Surgery in Beirut, Lift Breast in Beirut, Breast Lift Cost in Beirut, Breast Lift Surgery in Beirut, Cosmetic Face Lift in Beirut, Cosmetic Surgery Face Lift in Beirut, Plastic Surgery in Lebanon, Cosmetic Plastic Surgery in Lebanon, Cosmetic Surgery Centre in Lebanon, Cosmetic Surgeries in Lebanon, Cosmetic Procedures in Lebanon, Top Quality Cosmetic Surgery in Beirut, Lift Breast in Beirut, Breast Lift Cost in Beirut, Breast Lift Surgery in Beirut, Cosmetic Face Lift in Beirut, Cosmetic Surgery Face Lift in Beirut

Warde Bldg, 4th Floor Zalka Highway


Focus Area:

Plastic Surgery | Cosmetic Surgery | Plastic Surgeon | Liposuction Treatment | Tummy Tuck Procedure | Breast Lift Surgery | Breast Augmentation Surgery | Cosmetic Face Lift | Anti Aging Treatment | Breast Lift Surgery | Brest Lift Surgery Clinic | Plastic Surgery Hospitals | Cosmetic Dentistry Clinic | Nose Surgery | Skin Care surgery
Beirut Beauty Clinic Profile Overview
Welcome to Beirut Beauty Clinic!
Beirut Beauty Clinic's mission is to provide the most advanced and innovative techniques in plastic surgery to meet the utmost patient's satisfaction.
Our goal is to generate wellbeing, youth and beauty since we consider plastic surgery to be an artful science rather than a common medical one.
Beirut Beauty Clinic is a superior facility that offers clinical care and plastic surgery expertise using the latest in techniques and equipment while respecting international standards and guidelines.
Beirut Beauty Clinic introduces a new era of modern office surgery since our patients enjoy a private and secure facility in a warm and serene atmosphere unlike that of the hospital experience.
Cosmetic & Plastic Surgery in Beirut include:
Facial Cosmetic Surgeries e.g., Face Lift, Eyelid Surgery

Breast Surgeries e.g, breast augmentation, reduction, & reconstruction

Body Surgeries e.g., tummy tuck, liposuction, body lift, buttocks implants

Nose sculpting

Face rejuvenation

Skin rejuvenation
Our professional staff is trained to guide the patients through their journey step by step providing the best individualized care.
Please Click here to request more information from Beirut Beauty Clinic.
---
Beirut Beauty Clinic, Tripoli, Lebanon Profile Details
Beirut Beauty Clinic is an office based plastic surgery clinic established recently and offering quality and standardized services. The facility consists of a wide reception area, 2 doctor's office, treatment and injection room, meeting room, nursing station, 3 rooms and 4 beds, operative theater, recovery room, and CSSD storage room; all are guided and maintained by a universal safety standard of sterilization.
Please Click here to request more information from Beirut Beauty Clinic.
---
Beirut Beauty Clinic Treatments Offered
Details of our services
Face surgeries
Nose sculpting

Face rejuvenation (face lifting, thread lifting, brow lift, neck lift)

Eyelid surgery

Otoplasty

Hair loss surgery
Breast surgeries :
Breast reduction

Breast augmentation with/ without implants

Breast lift with/without implants

Breast reconstruction
Body surgeries :
Body fat transfers

Vibro-liposuction or power assisted liposuction

Tummy tuck

Buttock implants

Body lift

Bra line back lift

Thigh lift

Arm lift

Complete makeover
Skin rejuvenation :
Anti aging

Skin resurfacing

Hair removal

Injectables and fillers
Please Click here to request more information
from Beirut Beauty Clinic!
---
Beirut Beauty Clinic Certificates, Accreditations, Qualifications
EL KHOURY Roger
Qualifications:
Primary medical degree: 1990
Saint Joseph University
Beirut – Lebanon
Post Graduate Degree
in Plastic,Reconstructive and Cosmetic surgery : 1996
René Descartes University
Paris – France
Diplomas/Degrees
1994
University degree in hand Surgery
(Pierre et Marie Curie University. Paris – France).
1995
University Degree in Microsurgery
Bobigny University/France
1996
Diploma of the medical college of Paris
1996
Diploma of the French College of Plastic Surgery.
2007
Master degree in Health and hospital Management.
Ecole Supérieure des Affaires
ESA/Beirut-Lebanon.
Post-Graduate Training:
1995 – 1996
Plastic surgery-Saint Louis Hospital – Paris
1994 – 1995
Maxillo-facial surgery- Salpétrière Hospital – Paris
Orthopedic surgery-Pontoise Général Hospital
1993 – 1994
Plastic Surgery-Boucicaut Hospital – Paris
Plastic Surgery- Saint Vincent de Paul – Paris
1992 – 1993
General Surgery-Pontoise Général Hospital – France
1991 – 1992
Plastic Surgery -Saint Vincent de Paul – Paris.
Work Experience:
2004 to date
Head of Department of Plastic Surgery at
Saint Joseph Hospital.
Dora–Beirut/Lebanon
2001 - 2007
Visiting Doctor
Alsafat American Medical Center – Kuwait.
1997 to date
Private Practice
Saint Joseph Hospital Dora–Beirut/Lebanon.
Beirut Beauty Clinic-Zalka-Beirut/Lebanon
Professional and honorary associations:
Member of the International Society of Plastic Surgery ISAPS.
Member of the French Society of Plastic Surgery SOFCPRE.
Member of the Lebanese Society of Plastic Surgery LSPRAS.
Member of the International Society of Lipolysis therapy.
Member of the Lebanese Order of physicians.
International inspector for accreditation of office-based surgery(SFR)
Scope of Work: (Mainly Cosmetic Surgery)
Consultation & Cosmetic procedures
Beirut Beauty Clinic –zalka highway
Beirut – Lebanon
Filling
Botox
rhinoplasty
face lifting
eyelid surgery
hair grafting
Tummy tuck
fat grafting,
Vibro- Liposuction
Breast surgery
Countour surgery
Body lift
Please Click here to request more information from Beirut Beauty Clinic.
---
Tripoli, Lebanon Destination Overview
The stela of Nahr el-Kalb, the Lycus or Dog River, sum up the entire history of Lebanon, from High Antiquity to the present.
10 km away from Beirut Downtown: Whether you prefer romantic dinners or endless dance nights, gastronomic cuisine or quick snacks, early-to-bed or late rising; Beirut lives, dances, sings and laughs at all times.
"Located on the East coast of the Mediterranean Sea, Lebanon is at the meeting point of three continents: Europe, Asia and Africa. Lebanon has been the crossroad of many civilizations ; the traces of which can still be seen today in many magnificent ruins.
Lebanon enjoys an essential four season Mediterranean climate with rainy winters, moderate springs, warm summers and regular autumns.
Beirut Beauty Clinic is located in Zalka, a convenient 30 minutes drive from Beirut International Airport. Hotels, beach resorts and historical sites are surrounding the clinic."
Please Click here to request more information
from Beirut Beauty Clinic.
---
---
Reviews
Richard

Best Beauty Clinic and the most professional doctors in plastic surgery.

Google

Sep 13 2019

Anonymous

Here are images of before and after successful hair restoration procedures at Beirut Beauty Clinic in Lebanon.


Dec 20 2021
---
---
Popular Medical Centers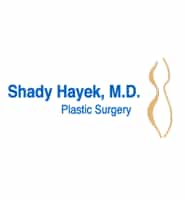 Cosmetic Surgery Center in Beirut, Lebanon brings the best and most affordable cosmetic surgery procedures in Beirut, Lebanon. They provide both non-invasive and surgical procedures including breast augmentation, breast reduction, rhinoplasty, botox, liposuction, facelift and more.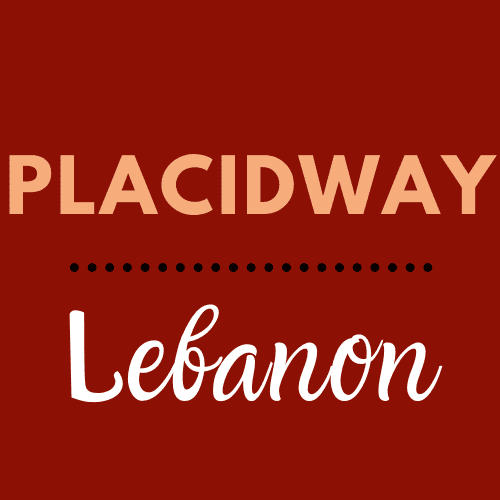 PlacidWay Lebanon Medical Tourism is your comprehensive solution for medical care in Lebanon, including world-class surgeons and doctors, the latest in health facilities and medical technologies, treatments & procedures.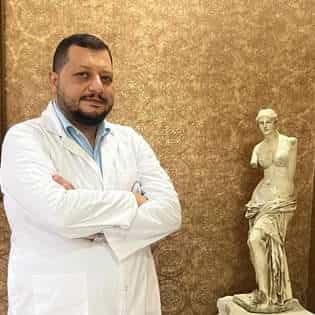 Dr. Sameh Hany is a Doctor of Medicine with a scope of practice in Aesthetic, Anti Aging and Regenerative medicine and clinical practicing experience of 20 years in Egypt, the UK, and the United Arab Emirates.