Before and After Liposuction in Dominican Republic
Location:
Manuel Maria Castillo No 20 Santo Domingo 10110, Santo Domingo, Dominican Republic
Focus Area:
Liposuction | Santo Domingo | Dominican Republic | Dra Silvia Aviles
Get Lipo Surgery at Dra Silvia Aviles in Santo Domingo, Dominican Republic
Here you can find the amazing transformation of patients who have undergone liposuction at Dra Silvia Aviles clinic in Santo Domingo Dominican Republic. These before-and-after photos show how the procedure can help to create a slimmer contour and improve overall body shape. Our board certified plastic surgeons have created beautiful results with the latest advances in liposuction technology.
Our experienced team of professionals has extensive experience in body contouring procedures and is committed to helping you achieve your desired look. We believe that no two bodies are the same, so we strive to provide each patient with individualized care and treatment plans tailored to their specific goals.
We emphasize safety, comfort and convenience for all our patients. Our medical staff is highly trained in the latest liposuction techniques and we use only the highest quality technology to ensure optimal results. We are proud to offer a wide range of services including body contouring, skin tightening, laser lipo, and more. Check before and after images below to learn more: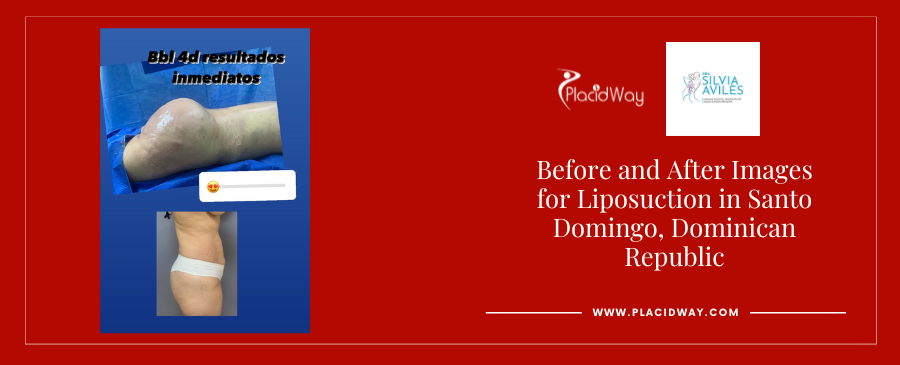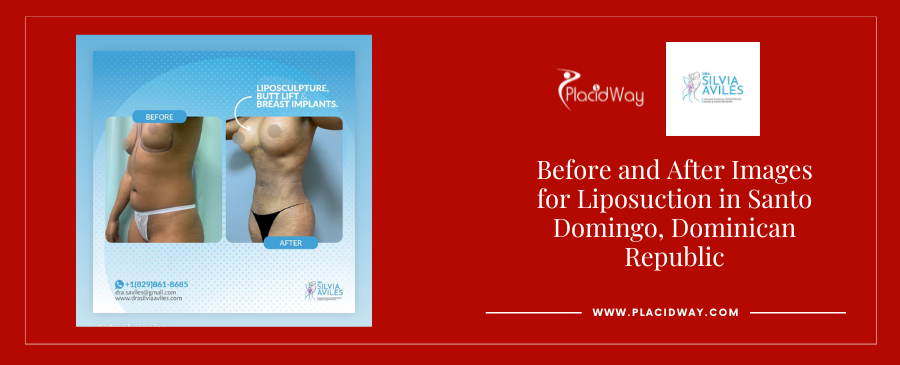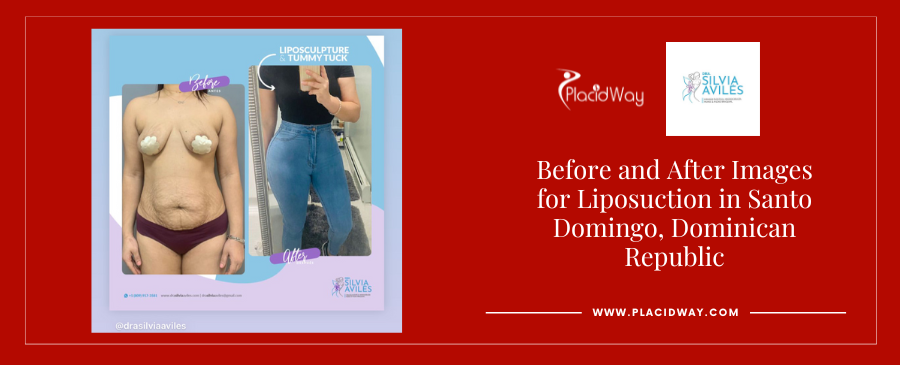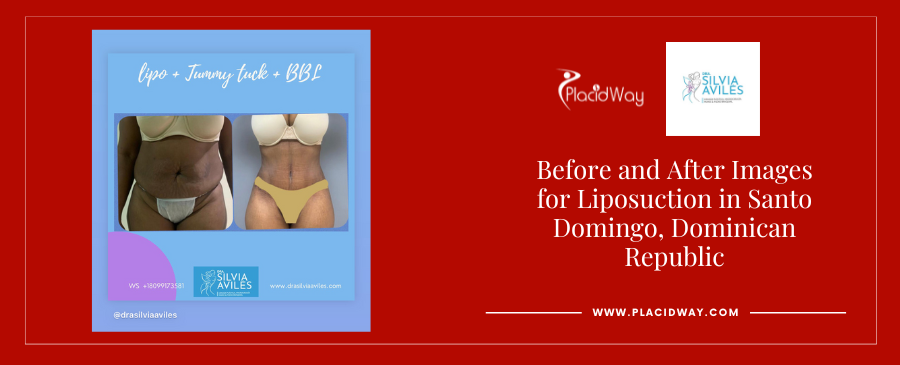 What is Liposuction?
Liposuction is a surgical procedure that removes fat from the body. This procedure can be used to improve the shape and contours of the body, reduce localized fat deposits, and help achieve a smoother overall appearance. Liposuction can be performed on various areas of the body including the abdomen, hips, buttocks, thighs, and arms.
Advantages of Choosing Liposuction, BBL and Breast Lift in Dominican Republic
Cost effective procedure

Well-trained and certified surgeons

Dedicated and skilled medical staff

State of the art medical facilities

Quality aftercare services

Safe and comfortable environment

Quick and hassle-free recovery time

World class healthcare service

Outstanding patient care
Get FREE QUOTE for Liposuction in Santo Domingo, Dominican Republic at PlacidWay!
With PlacidWay, you can get a FREE QUOTE for liposuction in Santo Domingo, Dominican Republic. We offer the best services and treatments at the most affordable prices. Our team of experienced surgeons is dedicated to providing excellent service and results that you can trust. Click contact us button below for more information:

---
Request your Free Quote
×