PlacidMobile Medical Tourism Mobile App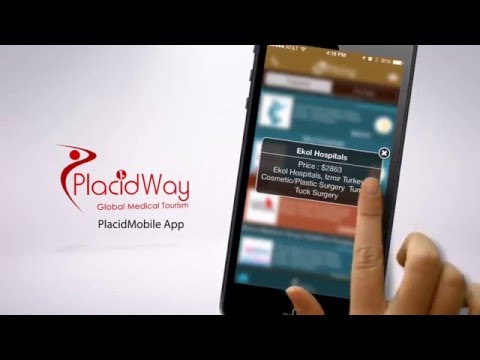 PlacidWay, PlacidMobile – Medical Tourism Mobile App, Mobile Application, Medical Tourism, Healthcare Mobile App
Category:
Medical Tourism Patient Experience
Procedure:
Select Treatment
Source: YouTube
PlacidWay Medical Tourism Services release its newest innovation: PlacidMobile, a FREE app specially designed to allow consumers access to medical information from their iPhone/iPad and Android mobile devices faster than ever.
In this Video you will learn how to use this app: "to search healthcare packages, price comparison, educational articles, renowned doctors, videos", among others resources required to make an informed decision while selecting the right medical services.
If you need more information about this app, do not hesitate to contact us!
Email: [email protected]
Call us: +1.303.500.3821

Follow us!

Facebook:
https://www.facebook.com/Placidway

Twitter:
https://www.twitter.com/placidway

Google+:
https://plus.google.com/u/0/+Placidway/

Pinterest:
https://pinterest.com/placidway/
Or simply click the button below

PlacidMobile Medical Tourism Mobile App
Keywords: PlacidWay, PlacidMobile ? Medical Tourism Mobile App, Mobile Application, Medical Tourism, Healthcare Mobile App