Bariatric Surgery: Restriction Vs Malabsorption Video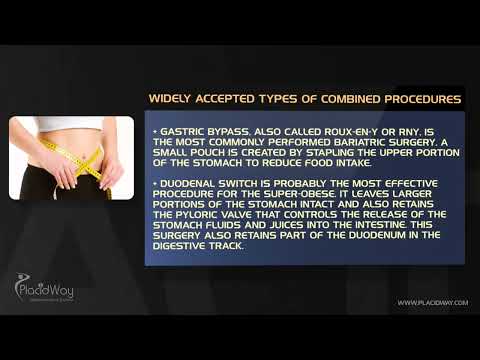 Bariatric Surgery, Weight Loss Procedures, Obesity Surgery, Restriction, Malabsorption, Gastric Bypass, Gastric Sleeve, Gastric Balloon
Category:
Obesity | Weight Loss Surgery
Procedure:
Obesity/Bariatric Surgery
Source: YouTube
When it comes to bariatric surgery there are so many options for you to choose from according to your needs. In this video you will learn about the Restrictive or Malabsorptive procedures.
Bariatric surgery works either by Restricting a Patient's ability to eat (RESTRICTIVE PROCEDURES) or by Interfering with ingested nutrient absorption (MALABSORPTIVE PROCEDURES).
PlacidWay can help you have a successful medical experience in a foreign country and to benefit from high quality healthcare according to your needs.
If you need more information about bariatric surgery, do not hesitate to contact us!
Email: [email protected]
Call us: +1.303.500.3821

Follow us!

Facebook:
https://www.facebook.com/Placidway

Twitter:
https://www.twitter.com/placidway

Google+:
https://plus.google.com/u/0/+Placidway/

Pinterest:
https://pinterest.com/placidway/
Or simply click the button below

Bariatric Surgery: Restriction Vs Malabsorption Video
Keywords: Bariatric Surgery, Weight Loss Procedures, Obesity Surgery, Restriction, Malabsorption, Gastric Bypass, Gastric Sleeve, Gastric Balloon