Are you at risk of skin cancer?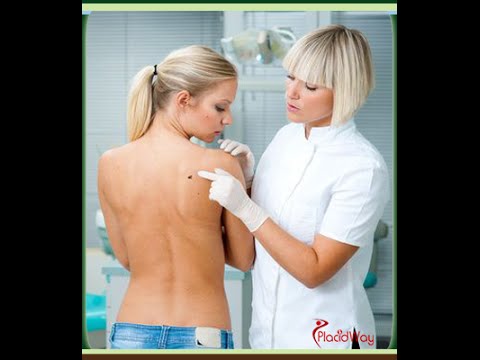 Risk Of Skin Cancer, Skin Cancer, Skin Cancer Treatment, Diagnosis Of Melanoma, Skin Cancer Treatments Cost, Treatments For Skin Cancers, Melanoma, Types Of Skin Cancer, Cancer Treatment, Cancer Treatment Abroad
Category:
Cancer Treatment Abroad
Procedure:
Cancer Treatment
Source: Youtube
Do you frequently expose your skin to the sun or use an indoor tanning bed? Do you use water-resistant sunscreen? When exposed to one hour of summer sun, you burn and sometimes blister? Or has anyone in your family had skin cancer? If YES most of these questions, you might be an appropriate candidate for skin cancer surgery.

Skin cancer is one of the most common types of cancers. In the United States alone, nearly 3.5 million individuals receive a skin cancer diagnosis every year, more than any other type of cancer. An estimated one in five Americans alone is at risk of developing skin cancer over the course of their lifetime. In most cases, skin cancers are treated through surgical excision.
However, before any treatment plan is recommended, diagnostics will determine, through biopsy, the type of cancer and potential options for treatment. In most cases, a larger tissue biopsy or excision will remove not only the melanoma, but surrounding tissues. In some cases, a melanoma that has grown deeper into the skin may require skin grafting in order to minimize scarring.
For more information about Skin Cancer treatment, click the button below!

Are you at risk of skin cancer?
Keywords: risk of skin cancer, skin cancer, skin cancer treatment, diagnosis of melanoma, skin cancer treatments cost, Treatments for skin cancers, Melanoma, Types of skin cancer, cancer treatment, cancer treatment abroad