Stem Cell Knee Cartilage Regeneration and ACL Repair in India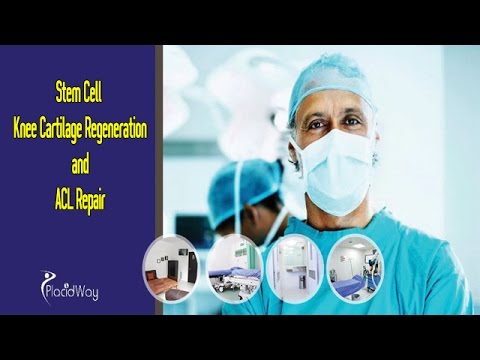 Stem Cell Treatment For Cartilage Repair In India, Stem Cell Treatment, Arthritis Symptoms, Osteoporosis Prevention, What Are Stem Cells, Knee Arthritis, Knee Pain Relief, Knee Osteoarthritis, Chennai, Knee Stem Cell Treatment Price, Ankle, Stem Cell Hip Treatment, Placidway, Medical Tourism, Knee Replacement Alternative, Medical Tourism in India
Category:
Stem Cell Therapy
Source: You Tube
Tearing your knee's anterior cruciate ligament, or ACL as it's commonly referred to, is one of the most painful injuries anyone can endure. Not only is this injury associated with all the agony that comes along with it, but also its long healing process.
While there are several types of stem cells, those that are best at promoting musculoskeletal healing (tendon, ligament, cartilage and bone) are found the best way of orthopedic treatments for recovery.
For more information about stem cell knee cartilage regeneration and ACL repair in India, please contact us. It's free!
Simply click the button below

Stem Cell Knee Cartilage Regeneration and ACL Repair in India
Keywords: Stem Cell Treatment For Cartilage Repair In India, Stem Cell Treatment, Arthritis Symptoms, Osteoporosis Prevention, What Are Stem Cells, Knee Arthritis, Knee Pain Relief, Knee Osteoarthritis, Chennai, Knee Stem Cell Treatment Price, Ankle, Stem Cell Hip Treatment, Placidway, Medical Tourism, Knee Replacement Alternative, Medical Tourism in India