Introducing PlacidWay Cosmetic Surgery Program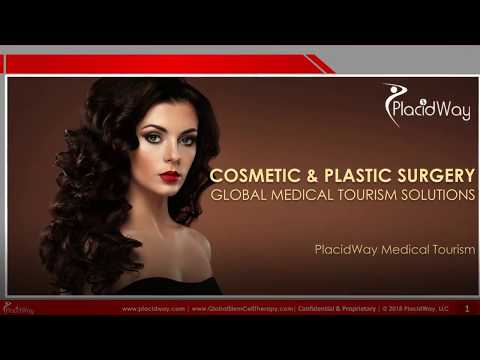 PlacidWay Medical Tourism, Cosmetic/Plastic Surgery Prices, Cosmetic/Plastic Surgery Packages, Cosmetic/Plastic Surgery Doctors Worldwide, Cosmetic/Plastic Surgery Centers, Cosmetic/Plastic Surgery Testimonials and Reviews
Category:
Cosmetic Surgery Abroad
Procedure:
Cosmetic/Plastic Surgery
Source: YouTube
Introducing PlacidWay Cosmetic Surgery Program
Cosmetic plastic surgery treatment may involve many cosmetic surgeries and choices. Cosmetic surgery is designed for people who not only would like to improve the appearance of their face, breasts, buttocks, and abdomen, but also for those who require plastic and reconstructive surgeries due to accidents, genetic defects and other injuries.
For more information about the procedure, please contact us!


Website: https://www.placidway.com
Phone number: +1.888.296.6664
Email: [email protected]
Follow us:
PlacidWay About Us Page: https://www.placidway.com/aboutus.php
PlacidWay Blog: https://www.placidblog.com/blog/
Facebook: https://www.facebook.com/Placidway
Twitter: https://twitter.com/placidway
YouTube: www.youtube.com/user/placidways
Pinterest: https://www.pinterest.com/placidway/
Google Plus: https://plus.google.com/u/0/+Placidway/posts
Linked In: https://www.linkedin.com/in/PlacidWay
Instagram: https://www.instagram.com/placidway/
Crunchbase: https://www.crunchbase.com/organization/placidway
Introducing PlacidWay Cosmetic Surgery Program
Keywords: PlacidWay Medical Tourism, Cosmetic/Plastic Surgery Prices, Cosmetic/Plastic Surgery Packages, Cosmetic/Plastic Surgery Doctors Worldwide, Cosmetic/Plastic Surgery Centers, Cosmetic/Plastic Surgery Testimonials and Reviews