Medical Tourism in Turkey
Turkey?s highly respected reputation has made this country a leading medical tourism destination in Europe and the Middle East, offering modern and progressive healthcare practices, new clinics and hospitals, highly trained medical professionals and attractive prices. For example medical procedures for which you would pay tens or hundreds of thousands of dollars in the Unites States, will cost you only several thousands in Turkey. Medical Tourism in Turkey has quickly expanded, and could be characterized by two words: quality and professionalism.
In 2012, from the total of 37 million tourists visiting Turkey, almost 270,000 came here for surgical procedures, varying from liposuction and hair implants to serious ailments. People from all over the world are attracted by the cheap and reliable medical care, by new facilities and the Western-trained medics.
Turkey offers various types of medical tourism, including liposuction, lasik eye surgery, rhinoplasty, breast augmentation, gender reassignment surgery, orthodontics, kidney dialysis, brain surgery, orthopedic joint replacements, cardiovascular surgery, organ transplants, stem cell implantation, fertility treatments and many others.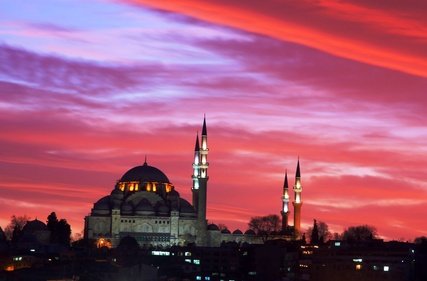 As Turkey is set to become an EU member, its hospitals and clinics are according to the European Unions? standards, many of them having partnerships with important American hospitals, including Johns Hopkins and Harvard Medical Center.  Doctors and nurses in Turkey are well-known for their experience at handling culture shock and will help patients feel at home and as comfortable as possible.
Medical Clinics and Hospitals in Turkey
Turkey has become a tough competitor when it comes to medical tourism, and its clinics, hospitals and doctors can be characterized using only three words: quality, performance and perfection. Believe it or not, clinics and hospitals in Turkey offer their patients everything they need and more, so that they do not perceive medical treatments as a traumatizing experience, but as an adventure.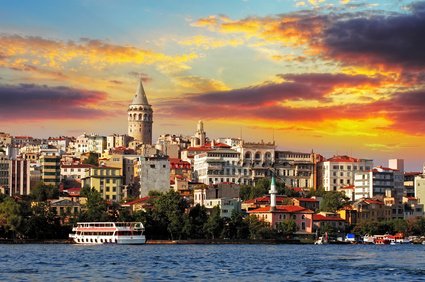 Anadolu Medical Center
One of those hospitals is the multi-purpose Anadolu Medical Center, located in Istanbul. The hospital was founded by the Anadolu Foundation and its purpose is to improve its patients? quality of life, by offering the best medical service and quality healthcare. Anadolu is a patient-oriented organization, attentive at the patients? needs and expectations and the only not-for-profit multispecialty medical complex in Turkey.  
The Anadolu Medical Center impresses with its modern architecture, state-of-the-art equipment and experienced medics. Patients from more than 40 countries choose this hospital for the high quality treatment, affordable prices, as well as for the restful and relaxing location, near the seaside. The Anadolu Medical Center aims to become the best care provider in Eurasia, as it is already a center of excellence in programs such as IVF, Oncology, Neurological Sciences, Cardiac Care, Women?s Health, Plastic & Reconstructive Surgery, Orthopaedics, as well as Executive Health Programs.

Memorial Hizmet Hospital
The Memorial Hizmet Hospital, located in Istanbul, is another hospital chosen by thousands of patients, due to its high-quality health services and for offering unique treatment methods especially for IVF, ICSI, fertility/infertility treatments and also Robotic surgeries. The Memorial Hizmet Hospital offers treatments and surgeries with advanced technology for Obesity/Bariatric surgeries, Organ Transplant, Cosmetic and Plastic Surgeries, Heart Surgery and Orthopedics.
Memorial Hizmet Hospital is focused on the patients? well-being, offering not only quality treatments and surgeries, but also high-quality post-surgery care and services. The hospital offers 5 star quality private rooms, with private bathrooms, air conditioner, minibar, wireless Internet, TV and an extra bed for accompany. As the hospital is located in the center of Istanbul, patients can also visit the city and learn about the country?s culture and traditions.
The clinics are specialized on various treatments, which they perfected over the years, to offer their patients the best result when it comes to cosmetic and plastic surgery, dentistry, eye car, gynecology, obesity surgery and many more.

Estetik International Health Group
The Estetik International Health Group, located in Istanbul, was founded by Dr. Bulent CIHANTIMUR and is now one of the best aesthetic centers in the world. The building covers a 1,300-mp2 area and serves both as a medical center and as a 5-star hotel. It is the only hotel in Turkey which combines the medical treatment with the 5-star hotel service.
Dr. Bulent Cihantimur, specialist in Cosmetic & Plastic Surgery, performs all kind of cosmetic surgeries, such as body lift, breast augmentation, liposuction, tummy tuck, and many more. Byotell, which was built 4 years ago, offers 182 rooms fitted with the latest technological equipment, a health center with Spa facilities, restaurants, kids club, indoor parking and many other services, all for the comfort of the patients. Dr. Cihantimur?s team includes first class surgeons, doctors and professionals, all dedicated to their work.
Esthetica Helthy Beauty
Estethica Healthy Beauty, located in Istanbul, is also specialized on aesthetic and plastic surgery, offering various treatments such as aesthetic and plastic surgery, hair implant, oral and dental health, acupuncture and hypnosis therapy, dermatology and skin care, physical treatment and rehabilitation, as well as medical hand and foot care.
Estethica Healthy Beauty offers professional services, state-of-the-art systems and equipment, experienced physician and top quality health care programs. The center aims to provide 0-mistake services, health education to its patients, patient satisfaction and relief, and a continuous improvement of its healthcare.
Neolife Medical Center
The Neolife Medical Center, located in Istanbul, is specialized on oncology and radiology medical treatments, also offering psychological and social support programs for its patients. The treatment program is customized for each patient, using the latest technology and integrated medical treatment methods.
The Neolife Medical Center provides diagnosis and treatment services, radiology, nuclear medicine and laboratory services, to treat stomach and esophagus cancers, breast cancer, cervical cancer, colon-rectal cancer and prostate cancer. The experienced physicians and medical staff have dedicated their lives to treating cancer and the well-being of the patients coming to Neolife Medical Center.
These are only some of Turkey?s best clinics and hospitals, for which patients are willing to travel hundreds if not thousands of kilometers. Turkey offers not only quality medical treatment, experienced medics and affordable prices, but also a multitude of indoor and outdoor activities, amazing sights and hospitable people.
In conclusion, if you are looking for high-quality services, modern clinics and Western-trained medics, Turkey is your best choice in medical tourism.