Dental Implants for a Healthy and Bright Smile

Dental implants are the best option when it comes to replacing missing teeth. The procedure has been used in its current form since the 1970s, but of course, it has undergone many technological improvements since then. The first records of dental implants date back to the Mayan civilization in 600 A.D. archeologists have discovered skulls which had teeth replaced by various materials such as stone and seashell.
The success of modern implants, lies in the material used, titanium. The material was chosen for dental implants and other bone implant procedures as it is strong, lightweight and biocompatible. The material's special property is osseointegration, which means that it is accepted by the body and successfully fusions with the bone.
Who is a candidate for Dental Implants?
Any person who has lost a tooth/teeth due to various dental and gum diseases, aging or major trauma, is the perfect candidate for dental implants. However, there are several diseases and conditions which can influence the success of the procedure: uncontrolled diabetes, radiation to the jaws, cancer, uncontrolled periodontal (gum) disease, smoking and alcoholism.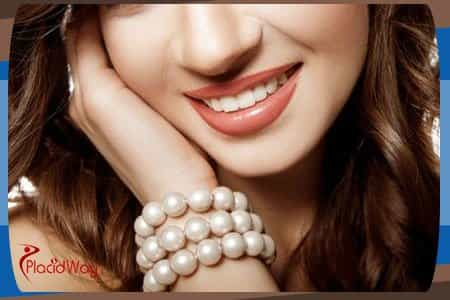 Benefits of Dental Implants
Restore appearance – dental implants cannot be differentiated from the rest of the teeth, as they look and feel exactly like natural teeth. They are also permanent, which means that the patient will not have to regularly come to the dentist to have dental implants checked
Improve comfort – as dental implants fuse with the bone, they become part of the body, eliminated the discomfort of removable dentures for example
Improve speech – with removable dentures patients might slur or mumble words as their fear that teeth might slip. With dental implants patients can speak without this worry
Improve self-esteem – having a bright, perfect smile improves anyone's self-esteem and self-confidence
Improve eating – as dental implants function like natural teeth, they can also improve eating without fearing that they might slip
Durable – with good oral hygiene, dental implants can last forever
Improve oral health – as dental implants do not require altering other teeth for support, long-term oral health is provided due to the fact that natural teeth are left intact.
Dental Implant Procedure
No matter if dental implants are used to replace single, multiple or entire tooth structures in the lower or upper jaw, the same procedure is used. The dentist drills a small hole into the jaw, where the tooth/teeth need to be replaced, and then carefully and slowly enlarges the whole to fit the titanium screw, which will hold the dental implant.
The implant site needs healing time, which can vary from two weeks to several months, depending on the general oral health, jawbone structure and age. After the healing process is complete the new artificial tooth/teeth can be attached.
Types of Dental Implants
Single Tooth Replacement – the procedure is used to replace a single tooth using a crown attached to the implant, which will match the existing teeth.
Fixed Multiple Tooth Replacement – this procedure requires multiple implants to be inserted in the bone, and after healing, custom-made crowns (bridgework) will be attached to the implants. The crowns match the other teeth and replace several teeth without disturbing the healthy teeth next to them.
Removable Implant-Supported Tooth Replacement – using this procedure all the teeth from the lower or upper jaw will be replaced by using 2-6 implants to attach a removable denture. Removable dentures not only replace missing teeth, but also gum-tissue and bone loss, offering support for the facial skeleton, lip and cheeks.
Dental implants are the safest, longest-term option when it comes to replacing missing teeth, as implants are not affected by decay, gum disease and they do not need root canal. Still, implants require maintenance, such as good daily oral hygiene to keep under control the bacterial biofilm, which might lead to the disintegration of the bone surrounding the implant if it is not kept under control.
Although dental implants are one of the most common dental procedures performed in numerous hospitals and clinics, prices can significantly vary depending on the region, hospital/clinic, number of procedures needed, as well as the dentist who performs it. Even if prices in the US for example can be excruciating, traveling to other countries for dental care will help patients save up to 75%. There are numerous dental clinics who offer affordable dental packages, so that patients would have access to procedures which they could not afford in their countries.

Tanfer Clinic is a dental clinic located in Istanbul, Turkey, and led by the dental surgery expert Dr. Nihat Tanfer. The clinic is specialized in Dental Implants, Dental Cosmetics, Pediatric Dentistry, Teeth Whitening and Dental and Maxillofacial Surgery. Transfer Clinic takes pride it its experienced medics, state-of-the-art equipment, as well as professional medical staff focused on the patients' wellbeing.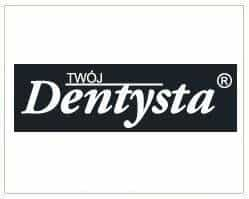 Twoj Dentysta | Complete Dentistry & Implantology Clinic, located in Poznan, Poland, offers several affordable dental packages. The first package, at the price of 5,099 euro, includes 4 implants, a denture with attachements, individual treatment plan, voucher for dinner in restaurant and one night accommodation in a 4-star hotel in Poznan. The second package, costs 2,900 euro, and it includes 2 implants, a denture with attachments only for the lower jaw, individual treatment plan and one night at a 4-star hotel in Poznan. The third package, costs 2,900 euro, and it includes 6 veneers, in-office bleaching, professional cleaning, individual treatment plan and one night at a 4-star hotel.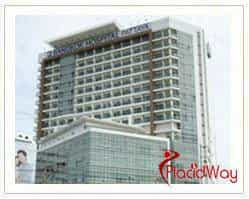 Bangkok Hospital Pattaya, located in Bangkok, Thailand, has set a goal in providing the highest levels of quality when it comes to dental care. The prices for dental implants at the Bangkok Hospital vary between $2,125 and $2,260, will packages start at around $2,300 and can reach $3,300, and they include Dental CT Scan, Panoramic and IntraOral X-Ray and consultation. Thousands of medical tourists choose the Bangkok Hospital for its irreproachable medical care and excellent medical staff.

Phuket International Dental Center, located in Phuket, Thailand, offers a series of dental treatments, such as teeth whitening, crowns and bridges, fillings and extractions to dentures, dental implants or total surgical restorations, all at affordable prices. The center takes pride in its committed and competent dentists, all dedicated to their patients. Patients choose Phuket International Dental Care for its experienced dentists, state of the art equipment and relaxing environment.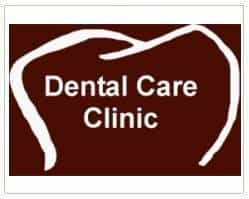 Dental Care Clinic, located in Cairo, Egypt, offers several cheap dental packages so that all its patients have access to quality dental treatment. The first package, priced $18,300, includes 12 Implants, 12 Crowns, free X-rays, CT Scan, Composite Filling, Root Canal Treatment, General anesthesia and 2-day dental hospital stay. The second package, priced $9,750, includes 6 implants, 6 metal fused to porcelain crowns, root canal, free X-rays, CT scan, scaling & polishing and composite filling. The third package, priced $4,900, includes 2 implants, 2 metal fused to porcelain crowns, root canal, scaling & polishing, chemical bleaching, composite filling, 2 composite veneers, X-rays, CT scan and consultation.

DentalExperts, is a dental clinic located in Athens, Greece, and has prepared for its patients an exclusive dental implants package, priced 11,250 euro, which includes complete clinical examination, 3D X-rays for assessment of bone structure, half mouth implant placement and implant restoration for 7 dental implants/12 teeth. The clinics has won respect for its experienced medical staff, highly qualified specialists and the technologically advanced clinical equipment.

Hospitadent Dental and Oral Health Centre, located in Istanbul, Turkey, chosen by thousands of medical tourists annually, due to its specialized dental physicians and complete medical installations and infrastructure. The centre offers affordable and high-quality dental treatments, modern operating rooms and last-generation equipment. If the patient is not satisfied with the dental procedure, the treatment can be repeated under warranty scope.

Laser Dental Clinic, located in Mumbai, India, provides an affordable dental implant package for $2,400, which includes 3 implants with the fourth one free. All dental procedures are performed with high quality equipment, by highly-trained specialists, dedicated to their patients' well-being. Laser Dental Clinic has set as a goal helping is patients regain their self-confidence through a brighter and beautiful smile.

Dentaris | Cancun & Riviera Maya Dentistry, is a Dental Clinic located in Cancun, Mexico, which uses the latest technology in dental procedures and also state-of-the-art equipment. The dentists have years of experience and are dedicated to their patients' well-being. The clinic offers affordable prices for dental implants, so that all patients would have access to quality dental care.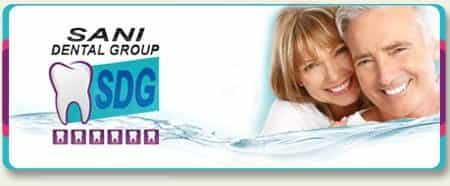 Sani Dental Group, located in Los Algodones, Mexico, is one of the largest dental clinics in the region, which also has a laboratory where it produces its own porcelain/metal crowns, pure porcelain crowns and also acrylic plates. The clinic performs all kinds of dental procedures, using the latest technological equipment. One dental implant at the Sani Dental Group costs $750, compared with around $4,000 in the US.

Wellness Dental Group, located in San Jose, Costa Rica, offers several affordable dental implant packages. The first package, priced $15,500, includes 6 upper implants and 12 CAD CAM crowns, implant placement and a crown costs $1,600 each, implant placement, plus crown, plus laser bleaching costs $1,900, and 8 implants, 12 crowns would cost $15,000.
Dental procedures can cost patients in the US, the UK or some European countries tens of thousands of dollars, especially if extensive reconstructive or cosmetic work is needed. Thanks to dental tourism, patients have the possibility to restore their teeth without being forced to sacrifice quality to save money. In some cases it's enough to simply cross the border to get quality dental work, at affordable prices, performed by experienced and highly-qualified dentists.
Thanks to technological development dental implants have become a common and reliable dental procedure, helping replace missing teeth and offering back the self-confidence through a beautiful and bright smile. Even if prices in several countries are rocket high, thanks to medical tourism patients have access to affordable packages, and therefore a chance to solve their medical problems.

For more information visit PlacidWay, a leading US-based medical tourism resource and provider.