Focus on Fertility Treatments
Steps to a Successful IVF

In-Vitro Fertilization
What is IVF all about? See here the process, advantages and disadvantages of this fertility treatment.
IVF is the fertilization process that requires the removal of some eggs from your ovaries and later to be mixed with sperm in a laboratory dish. Fertilization actually takes place in this particular laboratory dish ("in vitro" is the Latin expression of "in glass").
The first "test-tube" baby, following IVF procedure, was born in 1978 and thousands of babies followed.  
Who benefits from IVF?
Fertility issues sometimes require IVF procedure. Some of these problems are:
Blocked or damaged fallopian tubes or similar, where IVF is the only treatment likely to result in pregnancy
If the male partner has minor problems with his sperm (For those experiencing more serious problems – ICSI is advised.
When IUI or fertility drugs treatments have been unsuccessful
At least two years of conception trials resulting in an unknown cause for lack of pregnancy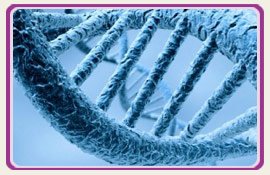 How is IVF performed?
IVF requires a sequence of steps to be followed:
Fertility drugs
Usually, an IVF doctor will most likely recommend you to take fertility drugs. These help to stimulate your ovaries to develop mature eggs ready for fertilization.
During a normal menstrual cycle, one egg per month is released. The chances of getting pregnant are better with more eggs and the fertility drugs increase the number of mature eggs that can be harvested.
This is called down-regulation and in some cases the drugs suppress or stop your cycle. The intake frequency is daily for a couple of weeks, either tablets or injections.
There are, however, other shorter ways of taking control of the egg release. Drugs like GnRH antagonists, for example can be taken over a few days, usually at the start of ovulation stimulation and after pre-treatment with the contraception pill (recommended to women at higher risk of severe side effects of fertility drugs).
For endometriosis patients, the GnRH agonist Cetrotide is recommended for several months to help improve egg quality and success chances.
Hormone injections
The next step involves daily hormone injections. These can be administered for about 12 days and act as a stimulatory (ovulation induction) for your ovaries, that will result in a greater number of mature eggs released.
Women tend to have different ways of coping with these fertility drugs, and in some cases strong side-effects have been seen. Your doctor will closely monitor you through this step to insure that your reactions remain within the normal boundaries - ultrasound scans and possibly blood hormone tests will be conducted, to monitor the way your body is responding to the treatment, for safety purposes and to monitor the development of your eggs.
Egg retrieval and sperm collection
When your eggs are mature enough, the doctor will then harvest them from your ovaries. This is done by using a fine, hollow needle attached to an ultrasound scan probe. The doctor locates the follicles that contain the eggs with the help of the probe, which can be a bit uncomfortable. Painkillers are prescribed if you experience pain.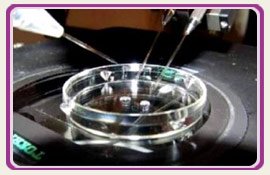 While you are undergoing egg retrieval, your partner will be providing a fresh sample of semen.
When donated or frozen sperm are used, the sample is taken from the freezer, washed and the best-quality sperms are extracted ready to fertilize the eggs.
Then the in-vitro fertilization process occurs - the sperm combined with the eggs in a dish are left to culture in an incubator.
Fertilization and Embryo Transfer
The next day after combining the eggs and sperm, the dish is checked. If the eggs have been fertilized, they will be left to develop for two to five days. After that, the eggs will be transferred into your uterus. The fertilized eggs will have become to divide by now into an embryo or blastocysts. The healthiest embryos are chosen to be transferred to your uterus.
Comprehensive chromosome screening (CCS) is conducted in some clinics. This is a pre-implantation test that screens embryos before being transferred at the blastocyst stage. Only the embryos that are supposed to have a full set of chromosomes are selected, increasing your chances of getting pregnant and reducing the risk of miscarriage in single embryo transfer. CCS is recommended to 35 and over mothers to be using their own eggs.
By now, your uterus should be fully prepared to carry a baby – with the progesterone administration (by IV or gel), which helps thicken your womb's lining. If your uterus lining (endometrium) is too thin, the embryos are unlikely to implant. In this case, the IVF cycle will be abandoned and you are likely to be recommended to consider surrogacy.
During the egg transfer, one or two embryos are transferred to your womb with a thin catheter (tube) through your cervix into your uterus. Your fertility specialist is likely to use ultrasound to guide him.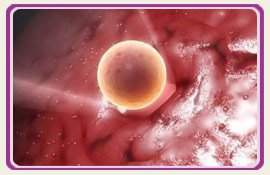 With IVF, it is widely known that multiple pregnancy can occur. To avoid this, three embryos are usually transferred.
The number of embryos depends upon your age, chances of success and of course, your particular fertility problem.
Repeated IVF cycles
If your procedure resulted in extra embryos, these may be frozen for future use, in case the first cycle doesn't succeed, or if you may want another baby after your successful treatment.
After embryo transfer you are usually free to go on with your normal activities, of course, after resting for some minutes immediately afterwards, but it will usually not affect the outcome.
In a successful cycle, one or more embryos will stick on your uterine wall and they will continue to grow. You can take a pregnancy test in about two weeks.
Once you have confirmed pregnancy following IVF, you should have an ultrasound scan at about six weeks, to check that the embryo has implanted in your uterus.
IVF treatment duration
One IVF cycle takes between four weeks and six weeks to complete. You and your partner can expect to spend about half a day at your clinic for the egg retrieval and fertilization procedures. You will go back two days later for the embryo transfer or between five and six days for blastocyst transfer.
IVF Success Rates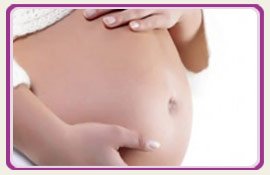 The IVF success rates depend upon your age and/or particular fertility problem.
Specialists say that the younger and healthier you are (egg health included) the higher your chances of success.
If you have been pregnant or have had a baby before, you have an higher chance of succeding.
The key to focus on is that success rates are very high but it can take up to 6 IVF attempts for couples with more complicated problems to actually have a baby.
Improve your chances of fertilization success by:
Reaching and maintaining a healthy weight (BMI between 19 and 30)
Keeping your alcohol consumption to no more than one unit of alcohol per day (excessive drinking reduces the effectiveness of IVF)
Stopping smoking
Lowering caffeine consumption to a minimum (2 - 50mg have been linked to lower IVF success rates).
Your chances of success fall as the number of unsuccessful IVF cycles increases.
Advantages of IVF
IVF gives the chance of having a baby if a woman is unable to conceive naturally, because of various fertility issues (i.e. Falopian Tube Failure)
For couples with certain types of infertility, IVF has the obvious benefit of boosting the odds of getting pregnant, sometimes from a near zero odds of pregnancy
IVF can also be the best choice when men have a low sperm count or other issues impacting their ability to fertilize the egg
Using IVF and implanting embryos eliminates the need for the sperm to navigate the woman's reproductive tract
IVF would also be the treatment of choice any time a couple decides to use donor eggs, (premature ovarian failure or other issues with eggs)
Most children conceived by IVF experience no long-term problems.
Disadvantages of IVF
IVF increases the risk of certain complications: 
Multiple birth - more than one embryo transferred resulting in twins.Many couples consider twins to be a blessing. However, you may be at risk of having a premature birth or a baby with a low birth weight.
Side-effects - from fertility drugs:These are usually mild, and include hot flushes, headaches and nausea. However, your doctor will monitor you closely for ovarian hyper-stimulation syndrome (OHSS may cancel IVF cycle for a time), particularly if you have polycystic ovary syndrome (PCOS).  
High risk of ectopic pregnancy - embryo implants in a fallopian tube or in your abdominal cavity (This is more likely if you have had problems concerning your fallopian tubes)
Slightly higher risk of baby being born with a birth defect: However, these problems are not common and the absolute risk of your baby having a problem as a result of ICSI or IVF is very low. More research is underway to identify if there is a link between fertility treatments and birth defects.
Despite these risks, many parents still go on to give birth to their overwhelmingly much-expected IVF babies.
Fertility Centers Worldwide

International Fertility Centre in India
International Standards, Advanced Services,Affordable Prices
This super specialized centre, with state-of-the-art IVF laboratory and equipments, provides the best in IVF treatments at affordable prices. The fertility experts at IFC understand that infertility causes distress and frustration in a couple. That is why IFC offers a comprehensive range of fertility services to help couples become families!
Egg and sperm donation, IUI treatments, IVF, ICSI, surrogacy options, laser hatching, egg freezing, Blastocyst Transfer and gynecological services, all can found in the heart of the capital of India, New Delhi.
International level of treatment with the best of facilities and with the most advanced services at an affordable fee and try to help to achieve your goal by providing practical alternative solutions.
Columna Medical Center
Excellence in Fertility and IVF Treatments
Endowed with the latest technology equipments and an outstanding medical team, all infertility problems you may be facing can be treated here.
Located in the heart of Romania's Capital, Bucharest, Columna Medical Center has a Multidisciplinary medical center and Assisted Reproductive Technology Department. Benefit from IVF Treatments at European standards along with quality and professionalism that always come first at Columna. The experienced doctors will care for you and treat you in a technically advanced environment that caters to all the patient needs.

 Dogus IVF Centre
 Make your family complete in Cyprus!
Dogus IVF Centre`s mission is to provide the highest quality of personalized care using top technology in comfortable and friendly setting. A big and compassionate team of obstetricians, gynaecologists, embryologists, geneticists, andrologists and biologists will make sure of your IVF treatment success.
With some of the highest success rates in IVF and PGD, you will find that there are other benefits as well, including huge savings compared to other clinics in Europe and America. Located in the beautiful island of Cyprus, in a relaxing and spectacular scenery, the Dogus IVF Centre can help you realize your dream of having a family!

Embryos
Together for a new life!  
Supported by professional medical staff and advanced technology, Embryos offers the diagnosis and the appropriate treatment needed to achieve a new life. Mexican health professionals with a vast experience around the world, combined with the efficacy and safety of each of the treatments they perform, will help you be complete as a family.  
Embryos' Physicians, biologists, nurses, psychologists, and patient care are always warm and always informed. Achieve your parenthood dream with IVF treatment at Embryos IVF and infertility clinic is modern and comfortable, located within the Santa Monica Hospital in the heart of Polanco, Spain.

inSer - Human IVF and Fertility Center
Highly Specialized Professionals with a Human Touch
This interdisciplinary group of professionals has specialized in Human Reproduction in renowned educational centers in Europe and the United States.  With over 17 years of clinical experience and research work, the specialists at inSer will help you experience the happiness of being a family.
inSer provides comprehensive medical attention, advanced laboratory technology, combined with the human and affective dimension of the reproductive process in Columbia, Medellin.
In 1989 the first IVF birth in Columbia was at inSer. Furthermore, inSer is renowned as one of the leading groups in the diagnosis and treatment of infertile couples in Colombia and Latin America.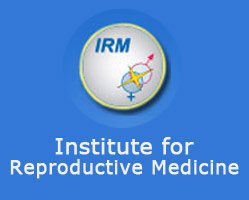 Institute for Reproductive Medicine
Assisted Reproduction Techniques at the Highest Level
The experts of the Institute for Reproductive Medicine have trained in the world's best centers for reproductive medicine and IVF. The Centre is located in Ukraine's Capital, Kyiv, a culture rich and vibrant city.  
It is here where you find this dedicated team of fertility experts with over 20 years of experience and benefit from the highest standards of customer care. This IVF Treatment Center also has the highest level of accreditation from the Ministry of Health of Ukraine.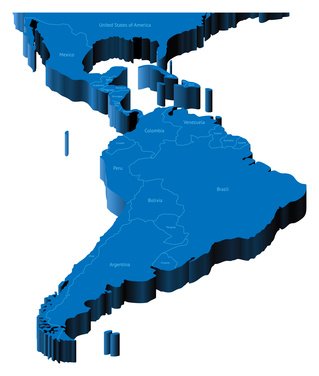 CEGYR – Fertility Argentina 
Personal Care and Professionalism
Founded in 1983, CEGYR internationally-recognized high level fertility center is one of the most popular IVF centers in Latin America. Apart from being recognized as an excellence IVF treatment center throughout South America, US citizens also take advantage of the services and prices found at CEGYR.
Most programs in US use one oocyte donor for one recipient, while the CEYGR in Buenos Aires, Argentina, shares the donor egg cohort among multiple recipients (split cycles), allowing for a good pregnancy rate (50%), reducing costs.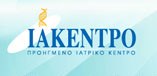 IAKENTRO
We Deliver the Solutions to Your Problem
IAKENTRO is a new, integrated Gynaecology and Obstetrics unit in the Balkans, supported by cutting-edge technological equipment, experienced human resources and internationally renowned partners. Established first in Thessaloniki, Greece, in 1998, it is now a reputed European IVF treatment facility with centers in Athens, Greece, Tirana, Albania and Sofia, Bulgaria.
Their comprehensive approach and psychological support for couples, combined with the best results in prevention and treatment, IAKENTRO offers modern solutions to all infertility problems.
I

VF Panama Reproduction Center
State of the art technology for IVF
IVF Panama Punta Pacífica Reproduction Center is one of the leaders in Assisted Reproduction in Central America and Panamá, with over 10 years of experience in assisted reproduction.
Having the highest technology and treatments, IVF Panama offers the most modern laboratory services in the country, in terms of semen analysis. It is also the first Oocyte Bank in Panamá, and the Headquarters of the first Latin American Workshop of In Vitro Maturation of Oocytes.
Medical tourists can benefit from the genetics laboratory and the whole staff will put all their full efforts to assist patients in achieving a pregnancy that is so eagerly desired.

IREGA IVF Cancun
One Of The Best IVF Clinics In Cancun
The Institute of Reproduction and Genetics Galenia IREGA was created to achieve one of the most important dreams in a woman's life ... becoming a mother!
IREGA has the high success rates of the IVF treatments. It is the result of the advanced methods used by experienced doctors and the continuous improvement. Take advantage of the latest in Assisted Reproduction and Genetics, with the help of the most caring and professional staff.
There are no waiting lists and the mother-to-be will immediately obtain a pre-diagnosis and personalized pricing. With the latest equipment, the fully trained staff is eager to help and assist you at all times.
Make your parenthood dream a REALITY!

You can choose where you want to have your baby, as well as your specialist, country. Make an informed choice for you and your future family!
Contact us, and we will help you learn more about how to get the best IVF treatments at the best IVF centres worldwide!