Wooridul Hospital has focused on spine treatment for the last 31 years after it was first established in Busan in 1982. We have grown as a spine and joint specialized hospital that captures the world's attention and meets expectations for its spine total care.
Wooridul Hospital currently manages 10 hospitals with 150 medical specialists which are located in Seoul(3), Busan(2), Daegu(1), Pohang(1), Gwangju(2) and Jeonju(1) in Korea. Wooridul Spine Center in Jakarta, Indonesia in 2010, Wooridul Spine Centre in Dubai, U.A.E and Wooridul Turkey Spine Center in Istanbul, Turkey were both added in 2011.
These results were achieved by the integrated cooperation of a multi-disciplinary team including neurosurgeons, orthopedic surgeons, internal medicine physicians, rehabilitation physicians, and thoracic and general surgeons. This integrated team, in addition to over 1,200 employees. The hospital has contributed to the health and welfare of the patients around the world.
Wooridul Spine Hospital has grown as a spine and joint specialized hospital and captured the world's attention by meeting expectations for spine total care but also for orthopedic treatments. Hayne Lee is the Medical Coordinator of Wooridul International Patients Center and she provided useful information for medical tourists in this interview.
Questions about treatments in interview with Hayne Lee
PlacidWay: To being with, which is your centers' most sought after treatment/therapy and why?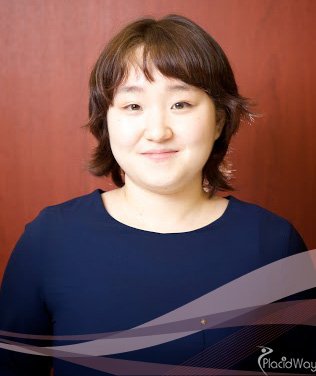 Hayne Lee: Wooridul Hospital's most sought after treatment is the Minimally Invasive Spine Surgery(MISS) including Percutaneous Endoscopic Lumbar Discectomy (PELD) and Open laser assisted Lumbar Discectomy (OLD), that preserves as much of the normal disc tissues as possible and meets patients' expectations for minimal scarring and fast recovery with reduced complications and after effects of surgery.
PlacidWay: Can you please mention how is your company perceived domestically as well as internationally in general?
Hayne Lee: Wooridul Hospital is perceived as a spine medical hub that spreads the hope of a cure to patients suffering from spinal disc problems. Our mission is on the spirit of love and human respect, aids the people of the world by minimally invasive spinal surgery and techniques (MISST) to lead normal or better quality of life.
PlacidWay: How do the patients you cater to benefit when choosing your facility?
Hayne Lee: The way our patients benefit when choosing our facility include:
-32 years of experience
-high caliber medical techniques and human aspect of care
-phased and comprehensive spine and joint treatment (60,000 cases of non-surgical treatment and 25,000 cases of surgical treatment)
-systematic rehabilitation program (260,000 cases of conservative treatment)
[One-stop service of Wooridul International Patients Center]
-on/offline medical consultation
-VISA assistance
-airport pick up and sending service
-reservation and supporting service
-interpret and escort service
-introducing suitable accommodation
-setting up visiting plan and cost consultation
-international insurance claiming
-providing national city tour program

PlacidWay: Today, Medical Tourism has become highly competitive. How do you set your business apart?
Hayne Lee: First of all, we treat everyone as our family with patient-centered care. Patients can receive fast and  effective treatment from skilled surgeons and responsible staffs. As well, our international patients
center has a program dedicated to provide a number of special services to assist foreign patients and to ensure that they receive the high quality of medical total care throughout their stay.
PlacidWay: What are the challenges and risks involved in your business specifically from Medical Tourism perspective?
Hayne Lee: The major challenge for some patients is getting to our hospital while being injured. Because of their severe back or radiating leg pain, boarding a plane itself is very difficult, especially for patients who live far away such as in North America or Europe. Also, after patients return to their countries,  sometimes there are no adequate places for their rehabilitation. In the case of our patients from Indonesia or UAE, we recommend them to go to Wooridul Spine Center located in Jakarta and Dubai, for their follow up consultation and rehabilitation.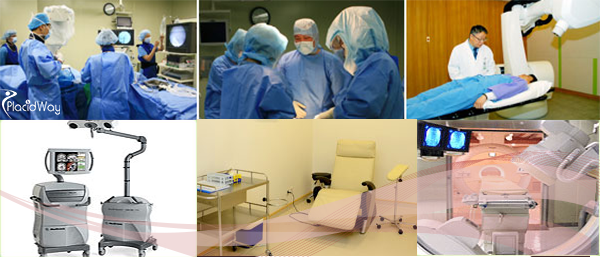 PlacidWay: What kind of additional services do you offer and what should the patient pay for (not included in the stay – meals, transport, all-inclusive)?
Hayne Lee: Each operation has a package price which includes VIP room, meals, clinical laboratory, radioactive exams, injections, care giver and airport pickup service. Patients can choose different room/meals and exclude care giver/transport services if they are not needed. There is no special charge for all other ancillary services including interpretation, insurance claiming or visa assistance.
PlacidWay: A few words on your clientele – is it more of insurance, corporate clients (employer sponsored), or more individuals?
Hayne Lee: The majority of our clientele is individuals who find us on the internet or are referred by existing patients and medical tourism agencies. Since we have contracts with 19 medical insurance  companies, many are covered under the insurance such as Bupa, Cigna, Vanbreda, Aetna or Daman.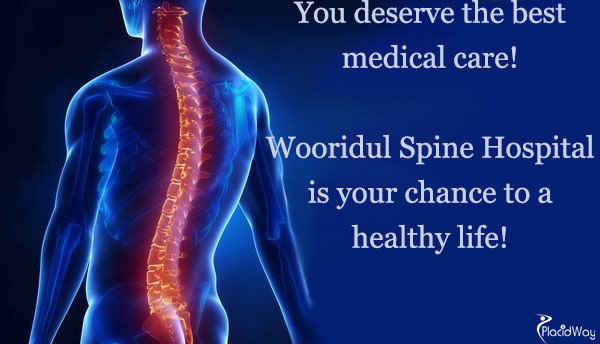 PlacidWay: What issues have you encountered since entering the medical tourism market?
Hayne Lee: Cultural differences including language, food and religion are the issues I have encountered since entering the medical tourism market. To overcome this, we have prepared Arabic interpretation service network, satellite TV channels in different languages, various menus (Arabic, Japanese,  Chinese, Western style) as well as private treatment space and prayer room for increasing number of Muslim patients.
PlacidWay: What do you think the patients should know when opting to travel for health to your facility?
Hayne Lee: I think the patients should know that Wooridul Hospital is globally recognized for its specialized spinal treatments that give patients hope and a better quality of life. We offer fast and effective treatment with high caliber medical techniques and the best care.
PlacidWay: Finally, a few words on your most recent developments/therapies/services that are very unique to your organization.
Hayne Lee: Our most recent development is stem cell treatment, using autologous marrow and embryonic stem cells, for restoration of cartilage.  Another Wooridul Spine Center was opened at the end of 2013 in Abu Dhabi, UAE.
For more information about Wooridul and its Spine and Orthopedic Treatments go to Wooridul Spine Hospital Profile, or contact us by clicking the button below.