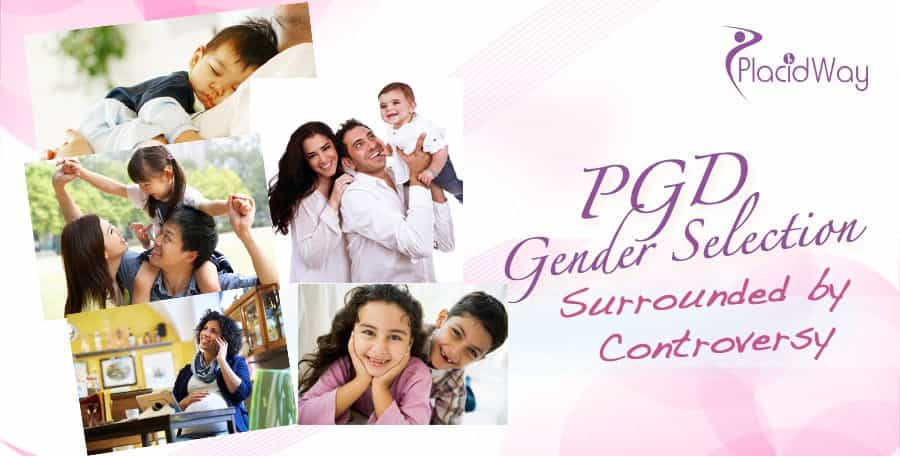 PGD for Gender Selection Needed for Family Balancing Surrounded by Controversy

Preimplantation genetic diagnosis (PGD) is a reproductive technology used with an IVF cycle. PGD can be used for diagnosis of a genetic disease in early embryos prior to implantation and pregnancy. In addition, this technology can be utilized in the field of assisted reproduction for screening and diagnosis of unbalanced inheritance of chromosome abnormalities, such as translocations or inversions.
Gender selection, or sex selection, is a fertility procedure used to choose the gender of a baby prior to conception. While the desire to choose whether a baby would be a boy or a girl has been present throughout human existence, it is only recently that the technology to do so has become clinically possible and available. With improvements in gender selection technology, demand for gender selection has also been growing steadily.
In recent years, pre-implantation genetic diagnosis (PGD) of embryos in clinical assisted reproduction has become increasingly widespread. Besides preventing birth defects in the offspring of parents who are either sufferers or carriers of life- threatening or debilitating genetic diseases, PGD can also be indicated for the routine screening of chromosomal abnormalities and genetic defects.
PGD, a highly sophisticated scientific technique to test embryos, is indicated for patients with:
Advanced maternal age
Implantation failures
Previous miscarriages
Family history (including previous child born with chromosomal and genetic disorder)
Parental aneuploidy
Balanced translocation
Some male factor infertility
Family balance and sex selection,
Preventing now couples from having to face the difficulty of giving birth to children with almost any of the genetic defects and helping couple to achieve the family they always wanted and hoped for.

Pre-Implantation Genetic Diagnosis (PGD) with IVF

In gender selection using IVF and PGD, embryos are created from the couple's eggs and sperm. On the third day after fertilization, when embryos have reached 6- to 8-cells, one of the cells is removed from the embryo, to be analyzed for its chromosomal makeup. (The removal of the cell at this stage does not negatively affect the embryo's growth competency.) This chromosomal analysis allows us to determine whether the embryo is male or female. Then, only the embryos of the desired gender are transferred to the uterus.
Although the purpose of PGD is to diagnose genetic diseases, many couples use this procedure for Family balancing. Sex selection for family-balancing or simply for the strong desire to have a child of a particular sex is considered "ethical" in principle by The American Society for Reproductive Medicine (ASRM), the organization dedicated to the advancement of the art, science and practice of reproductive medicine.
There are many reasons for taking advantage of this categorization like the cultural reasons; for example, those of Indian or Asian culture may prefer boys. Also it is a true help for family rebuilding for couples who have lost a child and want to have another child of that gender. Also there are couples who have always dreamed of having a child of a particular sex and want to ensure that happens.
What does the law say about Gender Selection worldwide?

Countries where PGD/Gender Selection is Illegal
Though gender selection has gained tremendous popularity in recent years, gender selection is a controversial infertility treatment that is not legal in many parts of the world.
Social sex selection is illegal in India. These laws are instituted to combat the prevalent practice of sex-selective abortion. However, these laws have generally failed to be effective in rural areas and, despite education efforts, sex-selective abortion continues to be widely practiced there.
In China, The Ministry of Health, under their regulations and guiding principles on human assisted reproductive technologies, has also banned sex selection for non-medical purposes, as well as the commercial use of gametes, zygotes, and embryos.
Switzerland's laws also prohibit sex selection of embryos and fetuses for non-medical traits. The European country expressly prohibits sex selection "except where serious hereditary sex-related disease is to be avoided.
Having children is paramount in the Middle East, with women facing social ostracism and even divorce if they do not bear any children in a marriage. The need for boys however comes down to the desire to continue the patrilineal line.
Thailand, with its parliament dissolved since last December and an army government now in power, calls for legislation regarding PGD remain in limbo. Thailand's Health Ministry referred questions to the Royal Thai College of Obstetricians and Gynaecologists, the only agency in the country which gathers specialized information about IVF treatment.
Turkey has a strict prohibition on embryo gender selection. However interested individuals wishing to use pre-implantation screening can travel to the Republic of Cyprus.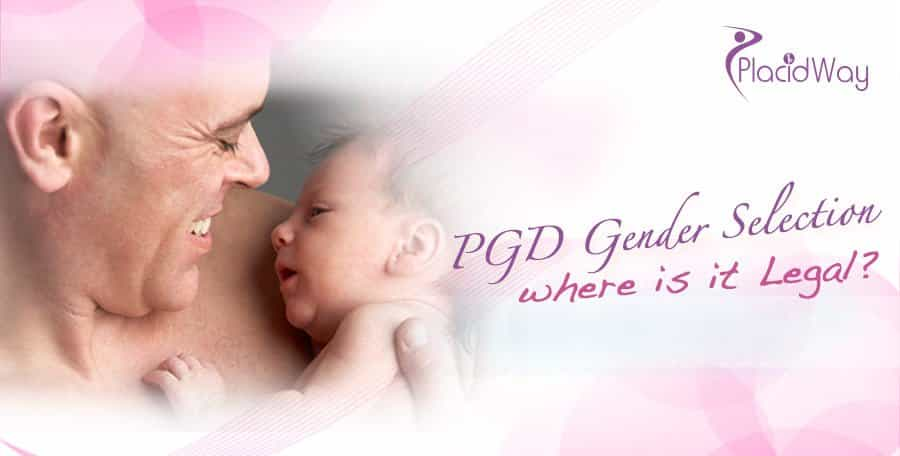 Countries where PGD/Gender Selection is Legal
The United States is one of the few countries in the world that permit elective gender selection or gender selection for family balancing. That is why many couples come from other countries to seek gender selection in the United States. Mexico is another country where gender selection is still available. Also European countries like Cyprus, Greece, Ukraine, Russia provide sex selection services in fertility clinics.
One of these clinics is North Cyprus IVF, the only clinic in Cyprus that has its own genetics department. Couples from Europe and Middle East come here to accomplish their dream of having a child of a certain sex.
"We are the first IVF Clinic to be opened in Northern Cyprus, a pioneer in fertility treatments and procedures on the island and also the first ISO 9000 qualified clinic in the region. With more than 15 years of experience in the field of fertility treatments, we are helping couples from all over the world take advantage of this revolutionary procedure and choose by themselves the sex of their future child," says Ahmet Ozyigit, PhD, Deputy Director and IVF Coordinator of North Cyprus IVF.
Another destination for couples, especially from Australia, was Thailand. Recent ban of the surrogacy procedure and PGD and unclear terms regarding gender selection have put patients in a limbo, now heading towards Malaysia for these procedures.
Another destination for gender selection is South America in countries like Panama, Colombia, Argentina. Dr. Demian Glujovsky is a renowned endocrinologist and obstetrician and gynecologist, part of the medical team at the Center of Studies in Gynecology and Reproduction in Argentina.
"The fact that PGD is legal in Argentina, attracts numerous patients from all over the world, especially the US and Canada. If technology and years of research have helped us develop such innovative methods of helping couples accomplish their dream, why not take advantage of them? Future parents have the right to choose the sex of their child, and we support them in this decision," says Dr. Demian Glujovsky, Egg Donor Coordinator at CEGYR.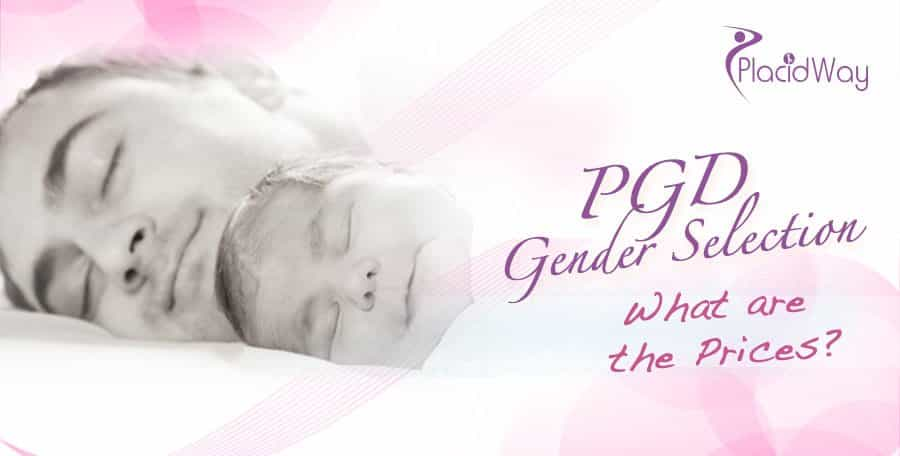 What are the prices for Gender Selection?

Prices for PGD/PGS vary from continent to continent, from country to country mainly due to economical factors. For example, PGS/PGD costs from $2,500 to $7,000. In East European countries, the costs vary from $2,000 to $9,000, while in South America starts from $2,000 to $4,000.
"As an Indian father of three daughters, I am more than happy to raise them and see them becoming little ladies under my eyes. But my heart as a man still longs for a boy who can take further the family name and who can be my right hand in the house. This is what PGD can bring me. The pride of being the father of three beautiful daughters and one strong, handsome boy. As India does not allow PGD anymore, Malaysia or Cyprus seem the best alternative for this procedure," said Suvi M., patient from India.
Choosing PGD is never an easy decision to make. But when you are tired of just dreaming of a perfect family or your genetic history keeps dangling like a sword above your head and you decide you are going to do something about it, the next step is to find the right fertility clinic you trust and which will help you gain your little corner of heaven on earth, which is a perfect family.
"PGD for gender selection is a controversial issue worldwide, therefore an immediate attention and clear solutions to this matter are needed. PlacidWay aims to inform couples on the variety of options they have. Whether it is for balanced families or to achieve the perfect model of the dream family, PlacidWay can help with answers, information and the streamlining the process of making informed decisions. The possibilities are endless and more and more couples can access what they want, where they want," says Pramod Goel, CEO and Founder of PlacidWay.
When looking for the best destination for a PGD procedure abroad, make sure that the clinic has top qualifications and certifications, with highly trained medical staff and is using innovative technologies. Another aspect that cannot be ignored is the results. The higher the success rate, the easier is to make the decision. With growth in medical travel, there are many options at affordable prices and possibility to fulfil parenting dreams.