Cyprus IVF Hospital
Low Cost IVF Fertilty Treatment in Famagusta, Cyprus

Esref Bitlis Avenue, Famagusta 99450, Cyprus

Specialty:

Fertility Treatment, Gynecology Treatment, Infertility/IVF

Focus Area:

Fertility Treatment, Infertility, IVF, Egg Donation, Gender Selection in Cyprus
Cyprus IVF Hospital Profile Overview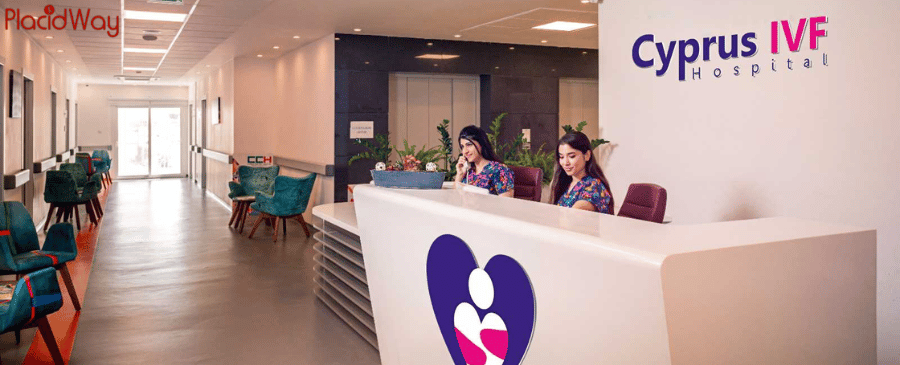 IVF Fertility Treatment in Famagusta, Cyprus by Cyprus IVF Hospital
As a subsidiary Of Cyprus Central Hospital, Cyprus IVF Hospital commenced offering services and treatment in 2008. Dr Serap Kagan is our Gynaecologist and IVF Specialist and is well known for her approach to the patient and success rates in the field.
North Cyprus has lots of IVF centres, and it's a big industry. However, only a few of them have International Organization for Standardization (ISO) certification. Cyprus IVF Hospital is the first to obtain this certification due to the service quality and treatment it provides to the patient. Enhancing its team and equipment to more qualified and professional in parallel with the world IVF Standards and technology improvement, Cyprus IVF Hospital has had a tremendous influence on the reproductive medicine domain.
We offer high pregnancy success rates, top medical care, a diverse donor network, and various programs that help you keep costs down and receive excellent care at our hospital. Couples prefer CCH IVF when they are ready to start a family and need the help of a full-service egg donation and surrogacy program. Cyprus IVF hospital has an overall success rate of 70-80%. Indeed, Our clinics use the most advanced reproductive technology available, and we use donors (eggs, sperm and embryo).
Our centre offers treatment to couples who seek conventional infertility treatment. We are part of the largest private hospital in the Turkish Republic of Northern Cyprus. In addition, our donation program is equipped to serve other countries, including those in Europe and the Middle East, Africa and the USA. In Our donor program, our goal is to match infertile couples with healthy sperm and egg (oocyte) donors via the latest advancement in the field of assisted reproductive technology.
Here are several advantages of selecting IVF Treatment in Famagusta, Cyprus​
International Standards

The Latest Technology

Individual Care
In our clinic, we only apply the FDA (U.S. Food and Drug Administration) approved treatments.
Treatments:
IVF ICSI (Modern IVF)
Intrauterine Insemination (IUI)
IVF with Egg Donation
IVF with Sperm Donation
IVF with Embryo Donation
Pre-implantation Genetic Test (PGT)
Gender Selection
Services:
Egg Preservation
Sperm Preservation
Frozen Embryo Preservation and Transfer
Surrogacy
Cyprus IVF Hospital offers a variety of treatments at different price points to fit your needs. With our experienced team, we can help you find the best option for your situation. Check below table for more information about the Price for Fertility Treatment in Famagusta, Cyprus by Cyprus IVF Hospital:
| | |
| --- | --- |
| Procedure | Cost |
| IVF with Gender Selection | $5120 |
| In Vitro Fertilization (IVF) | $2900 |
| IVF with Egg Donation | $4971 |

Check below for information about highly skilled doctors in Cyprus:
Doctor Name: Dr. Serap Kagan IVF Specialist (Ob/Gyn)
First Certified Women IVF Specialist In North Cyprus

30 years of experience in OB/GYN

Founder of the first private hospital in North Cyprus​
Cyprus's first ISO 9001 quality certified Cyprus Central Hospital has been serving since 1995 with modern and contemporary equipment and technology, friendly and dynamic personnel that obtained a highly well-known reputation in North Cyprus under the private medical organisation sector.
This centre started service in a two-storey building rented in 1995 with six doctors and one secretary. In May 2003, the fast-expanding organisation relocated to its current location as Northern Cyprus' first private hospital, a pioneer in the health sector in the country and continuously developing to increase its services by opening an additional 3000 m² building in October 2017. Therefore, this centre, as a vital part of a social and medical organisation, commenced providing the population with complete health care by assisting the whole team, including physicians, nurses, emergency medical personnel, dental professionals, medical and nursing students, laboratory technicians, and administrative staff in the renewed 6857 m² building.
The institution, known by the name of Famagusta Medical Centre Hospital until 2017, changed its commercial title in 2017 due to the growing service network and especially the developments in health tourism and changed its name to Cyprus Central Hospital.
Our Cyprus IVF Centre team offers this minimal introductory appointment for the patient to get advice from our doctor and embryologist, studying the treatment and services applied by our IVF Clinic. The meeting lasts one hour and is free of charge. You are not obliged to commence your treatment with our Centre following this appointment. Schedule a consultation with us today to get started!

---
---