Near East University Hospital
Near East University Hospital, Multi-Specialty Hospital in Nicosia, Cyprus, Hemodialysis, Stroke, Heart Transplantation, Heart Failure, Cancer, Breast Health, Smoking Cessation, Sportsman Health, IVF, Nicosia, Cyprus

Near East Boulevard Department of Neurosurgery Nicosia, Cyprus, Nicosia, Cyprus

Specialty:

Cancer Treatment, ENT, Fertility Treatment, Gynecology Treatment, Hair Transplantation, Heart Care/Surgery, Infertility/IVF, Organ Transplant, Spine Care/Surgery, Sports Medicine, Urology, Vascular Surgery

Focus Area:

Near East University Hospital | Multi-Specialty Hospital in Nicosia, Cyprus | Hemodialysis | Stroke | Heart Transplantation | Heart Failure | Cancer | Breast Health | Smoking Cessation | Sportsman Health | IVF | Nicosia | Cyprus
Near East University Hospital Profile Overview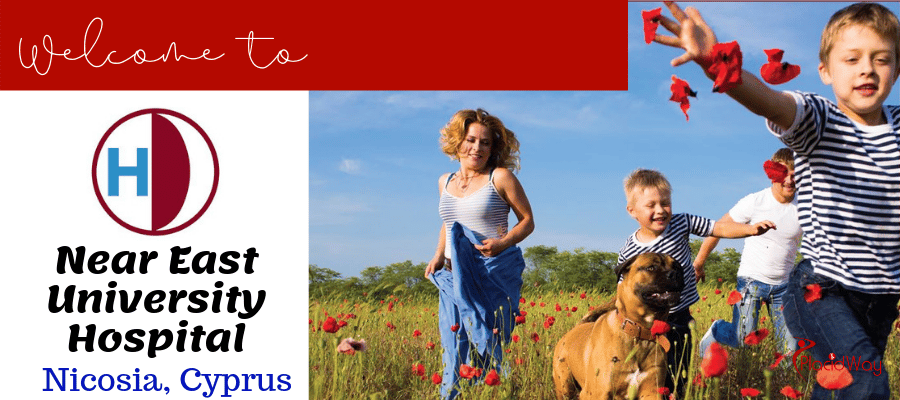 Comprehensive Medical Treatment at Near East University Hospital, Nicosia, Cyprus
Near East University Hospital, located in Nicosia, Cyprus, was established in the year 2010 as a private hospital with 36 high service units fully equipped with high technology on European standards. The hospital provides health services with specialized staff and advanced technologies. Distinguished doctors and medical staffs work to offer both medical and other needs of patients.
Near East University Hospital was established with an aim to eliminate the dependency of the Turkish Republic of Northern Cyprus in the healthcare sector. It promises to keep Patient Safety as one of the important pillars of medical treatment and takes care of patient rights. The hospital has international standards of medical infrastructure, laboratories, diagnostic centers and medical imaging for its patients. It offers advanced comfort and facilities, fully equipped operating rooms, and modern intensive care units for the best treatment of the patients. It has been serving as the largest and most advanced hospital of the region with its affiliated academic physician staff ever since its establishment in 2010.
Treatments and Procedures
Check-Up

Hemodialysis

Stroke

Heart Transplantation

Heart Failure

Cancer

Breast Health

Smoking Cessation

Sportsman Health

IVF
If you want to know more about Near East University Hospital or want to request any information, just click the contact tab below!

---
---