Technology – Friend or Foe for Childhood Obesity
We live in an age where the use of technology is not just increasing in our day to day lives but it is also evolving at a rapid pace. There are several facets of technology, some of which are good and some of which have impaired our lifestyle. It is a known fact that with the advent of gaming consoles and mobile apps, most children find entertainment right within their "home space" and that my friend, is bad news as there are very few takers for outdoor sports and activities!
This is indeed bad news because the technology enabled games and entertainment is also leading to an entire generation of children turning out to be overweight or obese!
The question that most parents are often found tackling with is - Is technology becoming a friend or a foe?
Yes, this is a vital question but then perspective does matter. Let's take a bird eye view of the technology to understand whether it is a friend or a foe.
Children, Temptation, and Weight Gain!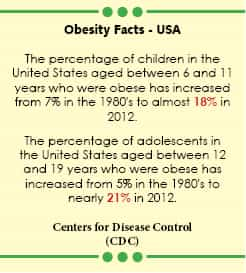 Most people would say, how can technology lead to obesity? Technology doesn't lead to obesity; it is just one of the causes.
Technology tempts and attracts!
If you look from the eyes of a child – technology is like the perfect double-patty cheeseburger with onions and bread-and-butter pickles!
The amount of calories in a double-patty cheeseburger is approximately 460 with 70 mg of Cholesterol and 1,280 mg of sodium. A nightmare indeed!
Now, bring in some video and PC gaming and the result is that children are unable to burn out the calories and it just gets added on to the body. The result is weight gain leading to overweight or obesity.
It is not surprising that childhood obesity in the USA has not only doubled in children but quadrupled in adolescents as well in the past 30 years. So much so that it now affects 1 in 6 children and adolescents in the United States.

The Possible Solution
So, what can be the possible solution? Stop Gaming? Definitely not! In order to understand the possible solutions, let's take a look at the FOE vs FRIEND comparison of technology
| | |
| --- | --- |
| Technology as a FOE | Technology as a FRIEND |
| Sedentary Behavior: Children are getting accustomed to a sedentary lifestyle thanks to televisions, gaming consoles, mobiles etc | Away from Sedentary Lifestyle: Getting children involved in outdoor activity in a fun way using technology can pay dividend in the long run for example: helping children build a radio controlled (RC) model airplane and helping them fly it outdoors. This will keep them away from a sedentary lifestyle |
| Snacking Behavior: Technology is playing an important role in increasing snacking as well as mindless eating. More importantly, children who watch a lot of TV or play PC games are eating more but not eating healthy. | Eating Healthy: Eating healthy is important but children will always be tempted to go for soda or chips. Using technology to educate children regarding healthy food habits is important like using characters that children associate with to drive in how important it is for them to eat healthy. The message can be spread through PokemonGo, Kungfu Panda, Ironman, Aang, Tom & Jerry etc. |
| Physical Inactivity: Outdoor sports were once the "in thing" but today, children hardly spend time outdoors camping, trekking, or playing football. In fact, children and adolescents prefer football or baseball on a gaming console. | Get them Involved: It is essential for children to understand that the only way to fight obesity is by getting out of their "sedentary space". This can happen through TV advertisement, apps, and other fun ways where-in they are motivated to participate in household jobs, taking their pets for a run, getting involved in physical treasure hunts etc |
| Burning Calories: Technology driven sedentary lifestyle and lack of physical activity makes it difficult to burn the extra calories leading to overweight or obesity. | Physical Exercise: Physical exercise is critical to their overall development and reduces the possibility of obesity. Technology can be used in a meaningful way for example: Spiderman or Batman telling kids to become super strong like them by playing baseball or through martial arts! |
A child will always be a child – extremely gullible but they are also smart and highly intelligent. Above all, children can adapt to a change much faster than adults!
The solution is to use technology to bring in that change!
Children will often not listen to what their parents have to say and that is why technology has an important role to play in guiding children towards a healthy future. A future where obesity and overweight is just a word from the past!
If the information here is not enough you can ask us a question, or maybe you need assistance, let us know by using the button below.