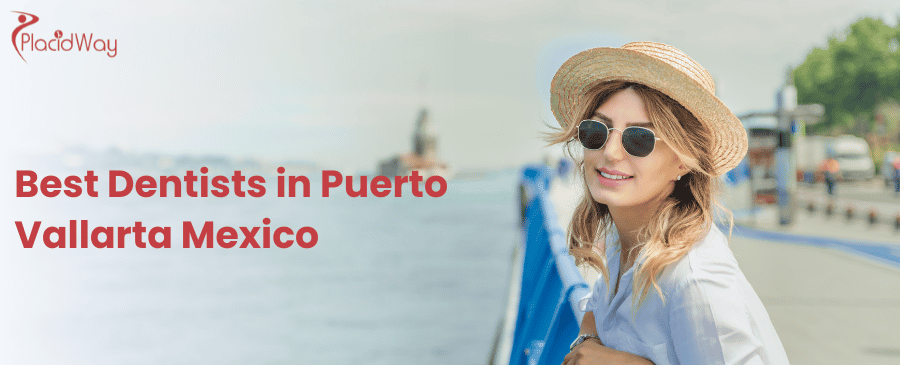 Selecting the right dentist is an important decision that affects your oral health. When choosing a dentist in a foreign country, the decision becomes more complex due to factors like quality of care, language barriers, and costs. If you are considering dental care in Mexico, Puerto Vallarta is a location worth considering. This picturesque city is not only known for its beautiful beaches and vibrant culture, but also for its exceptional dental care. This article will highlight some of the best dentists in Puerto Vallarta, discuss the benefits of opting for dental care in this city, and provide insight into the cost-effectiveness of dental services in Puerto Vallarta compared to other countries.
2 Best Dentists in Puerto Vallarta Mexico 2023
Here are some of the top-notch dentists in Puerto Vallarta, Mexico:
1. Dr. Alejandro Sanchez - Smile Vallarta 
Renowned for his proficiency and patient-friendly approach, Dr. Alejandro Sanchez is one of the best dentists in Puerto Vallarta. His clinic, Smile Vallarta, stands out for its commitment to provide comprehensive and personalized dental care. Dr. Sanchez and his team specialize in a variety of dental procedures including cosmetic dentistry, dental implants, root canal therapy, and teeth whitening.
Dr. Sanchez's approach to dental care prioritizes the individual needs of each patient. He is known for his empathetic and comforting communication style, which helps patients feel at ease during their treatment. Additionally, Dr. Sanchez is committed to incorporating advanced technology in his practice. This includes cutting-edge dental equipment and techniques to ensure the most efficient, comfortable, and pain-free experience for his patients.
Smile Vallarta also stands out for its competitive pricing. With the aim of making high-quality dental care accessible to all, the clinic offers its services at rates that are typically lower than in other countries, including the United States and Canada. This combination of quality care, advanced technology, and affordable pricing makes Dr. Sanchez and Smile Vallarta a top choice for both locals and tourists in need of dental services.
2. Dr. Noel Rivas D.D.S - PV Smile
Dr. Noel Rivas, the primary dentist at PV Smile, is celebrated for his exceptional skills in a wide spectrum of dental treatments. His expertise extends from routine dental cleanings to more complex procedures like oral surgeries and cosmetic dentistry. With extensive experience under his belt, Dr. Rivas has developed a reputation for delivering results that exceed patient expectations.
At PV Smile, patient safety is a top priority. The clinic adheres to stringent sterilization protocols and utilizes the latest dental technology to ensure the highest standards of care. Dr. Rivas places a high emphasis on patient education, meticulously explaining each procedure to his patients, alleviating their concerns, and ensuring their comfort throughout the treatment process.
Despite the high-quality care and modern facilities, the cost of treatments at PV Smile remains affordable. This affordability, combined with the superior dental care provided by Dr. Rivas, makes PV Smile an excellent choice for anyone seeking top-tier dental services in Puerto Vallarta.
Delving into Dentistry
Dentistry is a broad term encompassing a range of oral health services, from dental implants to root canal treatments, tooth extractions to dental check-ups. It is a crucial aspect of overall health and wellness. Puerto Vallarta, a city known for its high-quality dental care, is home to many dental clinics that offer professional and responsible dentistry services. Whether you need a routine check-up or complex dental surgery, the city's clinics have got you covered.
Cost of Dentistry in Puerto Vallarta
Currently, we have identified three dental clinics in Puerto Vallarta, all of which have proven their competency and effectiveness in providing dental services. The cost of these services varies depending on the specific procedure and the clinic handling it. Prices start at $803 and can go up to $1250. Various packages are available depending on the type of dental care you require. The price for these packages ranges from $189 to $700.
| Procedures | Costs in USD |
| --- | --- |
| Single Dental Implant | $200 |
| All-on-4 Implants | $3400 |
| All-on-6 Implants | $5000 |
| All-on-8 Implants | $6500 |
| Dental Veneers (Single and Full) | $180 - $3500 |
| Dental Crowns | $170 |
Why Puerto Vallarta is a Premier Choice for Dental Care?
Puerto Vallarta is a premier choice for dental care for numerous reasons. Firstly, the city is home to some highly qualified dentists, many of whom have received training in the US and are fluent in English, thereby eliminating language barriers. These dentists offer a wide array of services including preventive care, cosmetic dentistry, orthodontics, periodontics, and oral surgery.
Secondly, dental procedures in Puerto Vallarta are significantly cheaper compared to countries like the US, Canada, or the UK. The affordable rates do not mean a compromise on quality as the clinics are equipped with the latest technology, adhere to international standards, and use high-quality materials.
Thirdly, the geographical location of Puerto Vallarta makes it a favorable choice. It is easily accessible from many US cities, making travel convenient for patients.
Lastly, undergoing dental procedures in Puerto Vallarta also gives patients a chance to enjoy a vacation in this beautiful beach town. The warm climate, beautiful beaches, rich culture, and friendly locals all add to a healing and enjoyable recovery environment.
Benefits of  Dentistry in Puerto Vallarta
Besides its picturesque coastal scenery and tranquil ambiance, Puerto Vallarta is home to some of the most skilled and certified dentists in the field. The dental services offered in the city come with numerous benefits, including improved facial aesthetics, enhanced self-confidence, and overall improvement of oral health. Also, the quality of dental care provided ensures lasting results, keeping your visits to the dentist minimal.
Choosing the Right Dental Clinic in Puerto Vallarta
How to choose the best dental service when traveling abroad?
Ensure to conduct thorough research about the dental clinics in your chosen destination. Check whether the materials they use, especially for dental implants, are of high quality, preferably titanium. Also, enquire about the credentials of the dentists performing the procedures and the clinic's experience in providing the services you require.
What is the difference between regular dental care and specialized treatments?
While regular dental care typically involves routine check-ups and basic oral care, specialized treatments focus on addressing specific dental issues, such as root canal treatments, dental implants, and orthodontics.
If you wish to know more about Dentistry in Puerto Vallarta, feel free to contact us!