Plastic surgery packages in Tijuana, Mexico involves the restoration, reconstruction, or alteration of the human body. It is designed for people who not only want to improve their appearance but also reconstruct their body after an accident or an injury. Plastic Surgery has been sought by many and the clamor continues to increase. Over the past couple of years, Tijuana, Mexico has become a world-renowned destination providing affordable high-quality procedures that one would want to pursue.
Plastic Surgery Cost in Tijuana, Mexico
| | | |
| --- | --- | --- |
| Procedure | Prices in Tijuana | Prices in USA |
| Liposuction | $3,500 | $6,000 |
| Breast Augmentation | $4,000 | $8,000 |
| Tummy Tuck | $6,800 | $10,000 |
| BBL | $4,200 | $8,000 |
| Face Lift | $4,800 | $8,000 |
| Mommy Makeover | $7000 | $15,000 |
| Nose Surgery | $2,900 | $6,500 |
| Breast Lift | $5,865 | $8,000 |

Pricing is a very important factor and may vary with each center. The cost depends on the procedures you will choose to do, the technique that will be performed and the extent of work that needs to be done. It is best to understand fully what how your surgery will be done so you can anticipate the cost accordingly.
8 Best Plastic Surgery Packages in Tijuana, Mexico
In, Tijuana, Mexico plastic surgery packages available in affordable prices from board-certified cosmetic surgeons. These Plastic surgery packages in Tijuana, Mexico includes the following: anesthesia, implants, hospital fees, medical tests and the surgeon's fee. Travel and personal expenses are not included in the patient's expenses. Most of the centers include transportation and accommodation while others do not. It is important to carefully review your treatment plan and know what's included or not included on the quote before booking your treatment.
1. Face Lift
you can get facelift surgery in Tijuana, Mexico which price starts from $4800. Facelift procedures will benefit those who have deep creases along the nose and down to the mouth, creases beneath lower eyelids, and loss of muscle tone in the jaw area, which causes the appearance of jowls. A cosmetic or plastic surgeon evaluates patients to determine specific goals or outcomes of the surgical procedure you choose, as well as your current medical condition, overall health, and lifestyle habits. 
2. Rhinoplasty
you can get rhinoplasty in Tijuana, Mexico which price starts from $2900. Rhinoplasty is one of the most common cosmetic reconstruction procedures. When rhinoplasty is used to reshape the structure of the nose, cartilage from the septum, which is the area of tissue in the centre of the nose, is removed. If cartilage is required to augment a specific area, surgeons can find it in a variety of places, including the ear. Surgeons can straighten out the septum to improve both appearance and breathing if it needs to be properly aligned or fixed. Humps on the bridge of the nose are frequently chiseled down to create a smooth profile. Surgeons may also use incisions in the nostril crease to reshape their size.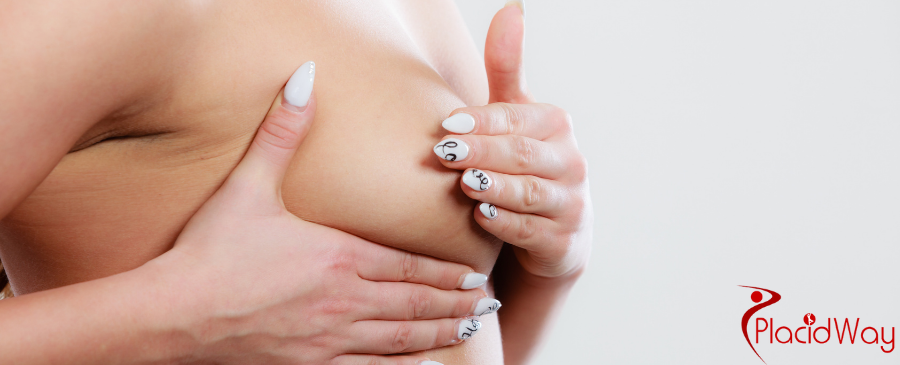 3. Breast Augmentation
you can get breast augmentation in Tijuana, Mexico which price starts from $4000. Breast augmentation is an excellent option for women who want larger breasts or who are recovering from injuries, mastectomies, or weight loss, all of which cause droopy breasts. For women with severely droopy breasts, doctors may recommend a breast lift in conjunction with breast augmentation to achieve the best results.
4. Breast Lift
you can get breast lift in Tijuana, Mexico which price starts from $5865. Breast lift procedures can help any woman who has lost firmness or shape due to a variety of issues. Weight fluctuations, gravity, ageing, heredity, pregnancy, and breast-feeding are all causes of sagging or drooping breasts. Breast lift surgery, however, does not change the size of the breast, nor does it increase or round out the upper portion of the breast area.
5. Brazilian Butt Lift
you can get brazlian butt lift in Tijuana, Mexico which price starts from $4200. Brazilian Butt Lift, also known as buttock augmentation, is a cosmetic procedure that can make your buttocks look better. The procedure involves transferring fat from other parts of your body to your buttocks, which can result in a more curvy and youthful appearance.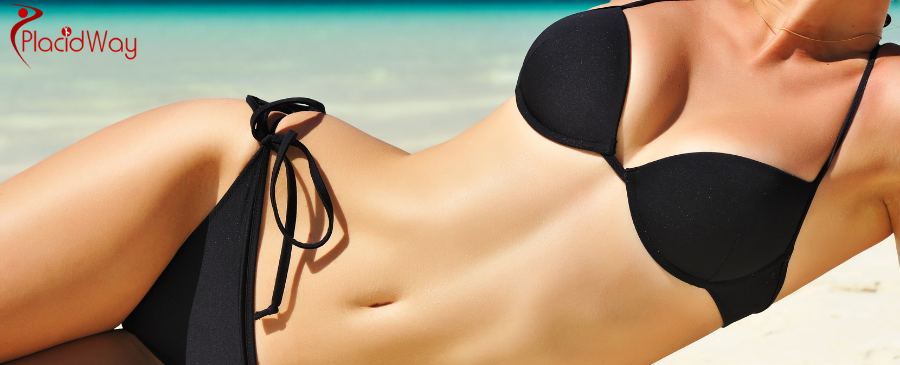 6. Tummy Tuck
you can get Tummy Tuck in Tijuana, Mexico which price starts from $6800. Many women benefit from tummy tuck procedures, but it should be noted that it is not a replacement for proper exercise and nutrition. Women who have recently lost a significant amount of weight or who do not intend to become pregnant in the near future are ideal candidates for this technique. Nonsmokers, those in good health, and those who have a stable weight are also good candidates.
7. Liposuction
you can get Liposuction in Tijuana, Mexico which price starts from $4000. Many people, particularly those approaching middle age, benefit from liposuction treatments, which help rid the body of excess fat pockets that accumulate around the hips, abdomen, arms, and buttocks. Liposuction, rather than being used for weight loss or fitness, addresses genetic tendencies toward excess fat deposits and is frequently combined with other plastic surgery procedures such as a tummy tuck, breast reduction, or facelift procedures.
Patients considering liposuction should be aware that it is not a treatment for obesity or a substitute for a nutritious diet and regular exercise. Cellulite or saggy skin will not be removed with liposuction. The best candidates for liposuction procedures are healthy men and women in generally good physical condition, especially those who are within 30% of their ideal weight. Individuals with medical conditions or life-threatening illnesses should not undergo this procedure.
8.Mommy Makeover
you can get Mommy Makeover in Tijuana, Mexico which price starts from $7000. Skin is blemished, stretched, wrinkled, or marred by stretch marks for many new mothers. A mommy makeover can address all of these concerns and more. Sagging stomachs and drooping breasts are the primary reasons why many women seek cosmetic or plastic surgical procedures in the first few years after giving birth or after deciding not to have any more children.
The main reasons why so many women choose mommy makeovers today include self-esteem, appearance, and the desire to look younger than one actually is. In reality, nearly 40% of the roughly 10 million women in the U.S. alone were under 40 years old, and nearly 30% of them were under 30 years old, according to the American Society of Plastic Surgery (or ASPS).
How to Find the Best Plastic Surgery Clinics i

n Tijuana, Mexico
During your search for plastic surgery clinics in Tijuana, Mexico, you will come around a wide range of options and may be quite challenging. In order to find the best one, you?ll need to put some factors into consideration. First and foremost, the surgeon of choice has to be properly qualified and certified to perform the procedure. The facility has to be licensed and accredited with the right equipment and the latest technology to carry out this procedure. It would be helpful to ask how the experience of previous patients who have already been to clinic to get first-hand feedback.
Reliable Cosmetic Surgeons for Plastic Surgery in Tijuana, Mexico
Choosing the right doctors for plastic surgery in Tijuana, Mexico is a key factor in ensuring the best outcomes of the procedure. There are many considerations a person should make when choosing a plastic surgeon.The doctor has to be a licensed medical professional who is qualified to carry out the procedure/s you desire. He/She also has to have sufficient training and experience in Plastic surgery. The surgeon must have affiliations with reputable organizations to reflect his expertise and credibiltiy. It is recommended that you do a research on the doctor's previous work to get more comfortable with the doctor you are considering for treatment.
Plastic Surgery in Tijuana Reviews
We advise our future patients to always check the reviews and patient testimonials of the centers you wish to have your Plastic Surgery done. These is necessary to be able to gauge much better the quality of their practice and gain unbiased feedback. Reviews and testimonials for plastic surgery in Tijuana, Mexico will encourage you to visit a certain clinic and speak to the doctors. These testimonials go a long way because experience is truly the best teacher as they say.
Questions to Ask a Surgeon Before Doing Plastic Surgery in Tijuana, Mexico
Once you decide you want to undergo a Plastic Surgery, you have to do your research on the procedure. Put your safety above all and ask questions before scheduling a cosmetic procedure.  We would recommend that you ask the following:
Are you fully licensed and board certified to perform the surgery?

What are the risks and complications associated with this procedure?

What are my options if I'm not satisfied with the results?

What would be my itinerary for the treatment?

What can I expect before during and after the surgery?

Do you have any before-and-after pictures I can look at for this procedure?
Plastic Surgery enhances your physical appearance and brings endless benefits. It can aid with confidence and self-esteem, give you a good body contour and improve the quality of your life. We would like to invite you to explore all angles of Plastic Surgery in Tijuana, Mexico before selecting a center. Consider costs, center credentials, all-inclusive prices, doctors who have performed these procedures and talk to patients who have gone through this process before. PlacidWay can assist with your search in finding the best plastic surgery clinics in Tijuana, Mexico and evaluating your options to make an informed decision.
If you wish to know more about Plastic Surgery in Tijuana, Mexico and would like to get a FREE QUOTE from our partner cosmetic clinics, feel free to contact us using the button below!