Addressing the Health Needs of Baby Boomers
Understanding the Special Needs of Boomers, Leading Treatments and Procedures for the Boomer Generation, What Are Baby Boomers Doing about Medical Care?
Understanding the Special Needs of Boomers
Baby Boomers - you know who you are - born in the post World War II years more commonly known as "war babies" back then. This generation, born in the period of 1946 to 1964, is slated to reach staggering numbers. Citizens around the world between the ages of 55 and 65 are one of the largest age demographic groups in the annals of history.
Along with this distinction comes a variety of health needs addressing chronic problems, rising health care costs, and the retiree's desire to travel around the globe. Enter Medical Tourism to meet this growing demand. Sites such as PlacidWay.com offer resources to assist in the decision process and coordination of care and travel. These sites help to ease an often overwhelming task.
This generation is also expected to live longer and be more active than generations before them. Longevity increases the necessity to treat chronic problems and injuries, including the pervasive rise of a larger ratio of the population suffering from diabetes, coronary heart disease, asthma, and of course, the deterioration that comes with the aging process.
A significant percent of these baby boomers are currently uninsured. Many who belong to this age group have lost their jobs due to aging, unemployment or downsizing and are no longer covered by affordable health insurance.
Traveling beyond local borders offers this group, more than any other demographic, the opportunity to pursue and receive premium healthcare, alternative treatments and travel, all at the same time. How is that possible? Web sites such as PlacidWay.com promote Medical Tourism by offering consumers a wide range of options for receiving health care, and offering the tools to coordinate care and travel. 
Boomers are leading the way to more affordable healthcare. Boomers, more than any other age group, are seeking medical care overseas to address such needs as dental care, orthopedic procedures like knee and hip replacement surgeries, cardiac care, and alternative treatments for chronic conditions such as arthritis, diabetes, and cardiac.
Leading Treatments and Procedures for the Boomer Generation
Leading health issues among baby boomers can be categorized as common health issues resulting from lifestyle habits indulged by this age group more than any other. These habits include, for some, smoking, inadequate diet, and poor exercise habits. The most common afflictions and conditions experienced by boomers today are:
• Heart disease
• Kidney disease
• Arterial sclerosis
• Osteoporosis
• Breast, lung, and colon cancer
• Stroke
• Joint Complaints: bursitis, arthritis, tendonitis
Dealing with such chronic issues is not cheap, especially with the rising cost of health care. Coupled with astronomical fees, patients are often required to endure long wait times between physician's visits as well as scheduling of treatments, procedures, and surgeries.
What Are Baby Boomers Doing about Medical Care?
Retirement is looming for many baby boomers. Many have the desire to travel. Research has shown that medical tourism, or the desire to travel internationally and across borders for health reasons, is becoming a viable alternative for the treatment and care of the specialized health issues experienced by this group of people from around the world.
After comparing the cost of procedures in the United States, Europe, South America, and Asia, most baby boomers are combining their retirement desires with ongoing medical care by traveling to various destinations for their needs.
For example, American boomers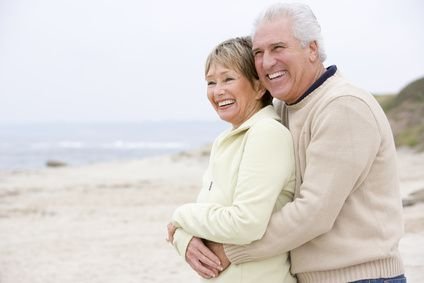 needing dental care and prescriptions often travel south of the border into Mexico or even as far as Brazil, Argentina, Panama, and Costa Rica for their needs. Dental procedures, as well as medications in Latin American countries, are less than half of what comparable procedures and medications cost in the United States.
Thailand, India, and Singapore are popular destinations for those needing hip or knee replacement or heart surgeries. Europeans are making trips to Hungary, Croatia and Poland for dental and cosmetic procedures at great savings, even after including the cost of travel and hotel or clinic accommodations.
Hospitals in South America or Asia generally cost one half of the price charged in the United States and Europe. For example, cardiac and orthopedic surgeries performed in India can save health travelers nearly $20,000 or more with one surgical procedure.
Who Benefits from International Healthcare?
Baby boomers are competing with the Generation X (those born between 1965 and 1980) for alternative healthcare treatments. Such treatments are growing increasingly popular among Americans and include aspects of yoga, meditation, ayurveda, and herbal therapies. The benefits of ancient Chinese practices such as acupuncture for the treatment of chronic pain caused by bone disease, as well as for the treatment of depression, diabetes and obesity are also appealing.
When it comes to treating the special needs of the baby boomer generation, meaning arthritis, orthopedic procedures, cardiac care and cancer treatments; international facilities are increasingly catering to the needs of this age group.
Research and doing your homework
Standardization of credentialing is becoming more common.  A credentialing process requires facilities such as hospitals to meet specific quality/performance criteria. JCI (Joint Commission International) accreditation has been sought by a number of international hospitals.  The JCI web site lists those facilities. 
Many international physicians have been educated in countries such as the UK and the USA. Many of them also practiced for a number of years in those countries before returning to their home countries to set up practices. Some of them have obtained board certification in the USA.  It is important to research the qualifications, education and experience of any physician or healthcare provider before receiving care.  Membership in professional organization can also be a good indicator of a reliable healthcare provider.
USA based health care organizations such as Johns Hopkins, the Cleveland Clinic, Christus Health have affiliation and ownership of facilities in international settings outside of the USA.  Quality of care is essential, no matter where a procedure is performed. Foreign healthcare providers continue to offer superlative facilities, physicians, and surgeons to meet the needs of an ever-increasing number of foreign travelers. Learn more about the top healthcare centers across the world by visiting PlacidWay (www.placidway.com) web portal.
2008-03-31 / Updated on: 2022-03-22