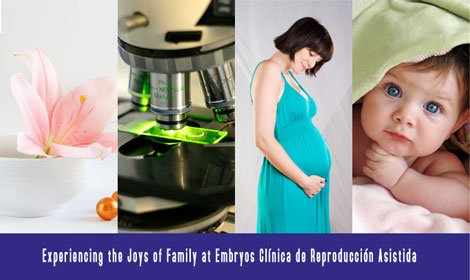 Experiencing the Joys of Family at Embryos Clínica de Reproducción Asistida
Planning for a family comes natural to some, but for countless others, getting pregnant doesn't come so easy. Patients trying to get pregnant for at least a year may indicate a fertility problem. However, there is hope. The Embryos Clínica de Reproducción Asistida offers the care and compassion families need. There are varieties of reasons why infertility may occur, including age, condition regarding the reproductive system of either the man or woman and in some cases – a cause is unknown. Costs for fertility treatments and testing run into the thousands of dollars in the United States, and for some families, the cost is just not possible.
About Embryos Clínica de Reproducción Asistida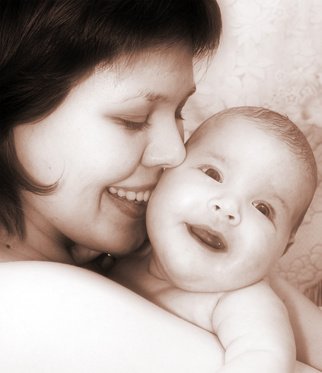 Located in Mexico City, the privately owned Embryos Clínica de Reproducción Asistida offers state-of-the-art equipment, facilities and specialists for patients who come through the doors. In addition to exam and recovery rooms, the facilities include IVF lab, blood sample room, operating room, semen sample room and sterilization central. The treatment facility features all of the same equipment found around the world in higher-cost regions, so patients are truly getting the identical value of service for a fraction of the cost.
"We treat each of our patients as a unique case," says Dr. Jacobo Dabbah, Medical Director at the center. "It's important not to lose sight of the fact that each and every woman or couple who comes to us for help has dreams of their own. We want to give them the best chance of success when it comes to their fertility treatments, as well as offer them support emotionally and mentally."
Compassion and Technology Mixed
Patients looking for compassion and care will be warmly welcomed at the treatment center. Specialists at the center have the experience and knowledge needed to help patients overcome a variety of issues, and offer In Vitro Fertilization, oocyte and semen donation, cryopreservation, embryo adoption and preimplantation genetic diagnosis. These doctors are respected and recognized in the field, and have come from many world-class treatment centers.
Pramod Goel, CEO and Founder of PlacidWay, a medical tourism portal based in Denver, Colorado, understands that patients want up-to-date, reliable and accessible information regarding medical tourism, techniques, treatments and procedures offered in a variety of medical destinations around the globe.
"PlacidWay strives to provide complete and transparent information regarding fertility treatments, procedures, specialists and facilities in this field. Every woman wishing to conceive should have options, either at home or abroad." PlacidWay offers information and profiles of certified and accredited medical personnel, staff and facilities in a variety of medical destinations around the world.
A former patient, Sandra G., "I wasn't sure about going to a different country to undergo my IVF (In Vitro Fertilization) treatment, but I knew the costs would be way too much for me to handle in the United States. I appreciate the caring and warmth the doctors and nursing staff extended towards me, and I would recommend the center to anyone."
Traveling for Fertility
Traveling to a different country has its advantages. Aside from undergoing costly procedures in the United States, visiting a country such as Mexico allows a couple to find the answers they are looking for, and receive the desired treatment for a fraction of the cost. The center is situated in an upscale business section of the city, and the staff ensures patients who visit are safe and comfortable in the accommodations. The center prides itself on openly communicating with the patient so there are no surprises after arriving for a procedure.
Undergoing fertility treatments is often a daunting experience, but with the caring and compassionate staff at Embryos Clínica de Reproducción Asistida, patients will feel comfortable and confident in the services and experience between nurses and specialists. Staff members at the center knows how important having a family is to the patient, and will offer all of the resources possible to make it happen.