Corrective eye surgery comes in many forms, so patients are no longer relegated to wearing eyeglasses for the rest of their lives because they have few options. Problems related to the eye stem from conditions that worsen with age – such as myopia or cataracts, but others may simply appear and cause patients discomfort such as dry eye syndrome. In the United States, surgeries or elective treatments are often costly and some not even covered by insurance, so the patient is stuck choosing between the added financial struggle or taking care of an issue with vision.
In Mexico, vision treatment centers such as Curiel Vision Center offer patients the best in state-of-the art technology, facilities and equipment. Americans, Canadians and other travelers now choose to forgo pricy treatments in the United States and travel south of the border to Mexico, where the exact same procedures are offered for a fraction of the cost.
About Curiel Vision Center
The Curiel Vision Center, found in Mexicali, Mexico, provides patients with a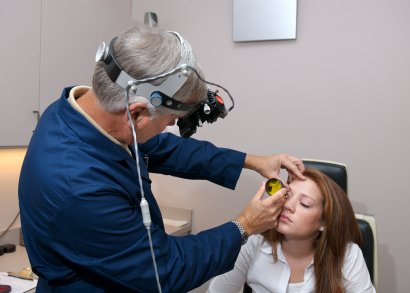 safe medical facility in which to undergo the required treatments. Patients who visit the center receive exceptional care from experienced physicians and specialists, and certified technologies ensure eye treatments are the same top-notch quality found in other locations around the world.
Dr. Mariano Curiel Meza is the Director General, and head of cornea and refractive surgery at the Vision Center. Graduating from the Universidad Autónoma de Nuevo León and specializing at the University of California San Diego, Dr. Meza is certified by the Mexican Council of Ophthalmology and a member of both the American Ophthalmology Academy and the American Society of Cataract and Refractive Surgery.
"Patients at the Curiel Vision Center have many options to treat vision-related conditions and ailments. Experienced specialists offer Lasik treatments to improve vision, while surgeries help patients overcome debilitating conditions with surgical procedures, such as glaucoma, strabismus and cataract surgeries," states Dr. Mariano Curiel Meza.
Working alongside Dr. Mariano Meza is Dr. Alfonso Curiel, head of service at the General Hospital in Mexicali, with an ophthalmology specialty. His experience spans 35 years, and he is a member of such groups as the Mexican Society of Ophthalmology and has been serving as the master of the ophthalmology clinic at the Autonomous University of Baja California since 1978. He specializes in cataract, refractive surgery and glaucoma treatments.
Experience is the Key to Success
A former patient of the Vision Center states, "I just had Lasik surgery and my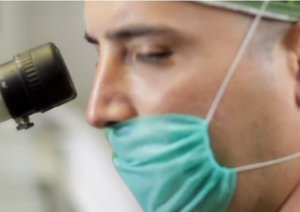 vision is excellent. The service is great, and the doctor and nurses are all the best quality and a very good price. They made me feel that I was in good hands, and that helped me feel comfortable. Thank you to the doctors who helped me with my eye problems."
Combined, the physicians and specialists at the Curiel Vision Center have decades of experience, which should help patients feel comfortable at the thought of traveling to Mexico for such treatments. Staff at the center are there to ensure each patient walks away satisfied and in an improved medical condition without costing exorbitant amounts of money.
Patients who are considering procedures or treatments for eye-related ailments should research all options – including international medical tourism. Such patients will find that the Curiel Vision Center in Mexicali is highly comparable to vision centers throughout the United States, but won't cost as much.
Pramod Goel, CEO and Founder of PlacidWay, a medical tourism portal based in Denver, Colorado, understands that patients want up-to-date, reliable and accessible information regarding medical tourism, techniques, treatments and procedures offered in a variety of medical destinations around the globe. "PlacidWay offers travelers seeking vision and eye care services receive transparent profiles of certified and accredited medical personnel, staff and facilities in a variety of medical destinations around the world. It's difficult enough to worry about your eyesight without worrying about where you can find quality yet affordable medical care."
For more information regarding Curiel Vision Center in Mexico, or about PlacidWay's international medical service options, visit PlacidWay.com.