Best Strabismus Surgery in Cancun Mexico by Perfect Vison
Package price starting from:
$3000
Treatment:
Eye/Lasik Care, LASIK Surgery
Focus Area:
Strabismus Surgery in Cancun Mexico | Cross Eye Treatment | Hypertropia Repair | Perfect Vision Cancun
---
Effectual Eye Muscle Surgery in Cancun Mexico

Welcome to Perfect Vision Clinic

This is a surgical procedure which corrects deviation of the eyes. This deviation is most common in children and is congenital in type. It should be operated as soon as possible, because otherwise the deviated eye will have a bad habit not to see clearly and can become a "lazy" eye.
Adults may also see some deviations of the eyes for various reasons and through this surgery, deviations are corrected, hence improving the aesthetic appearance of the patient. It is a safe procedure and is done in 40 or 50 minutes depending on the degree of deviation. The treatment is performed by a specialist in strabismus and recovery is rapid: within 24 hrs.


What is Included?
Medical procedure

Examinations

Medical Fees

Hotel and Transportation are not included – however we can pick up the patient from the hotel to the clinic and back on actual day of surgery
Cost: $3000 USD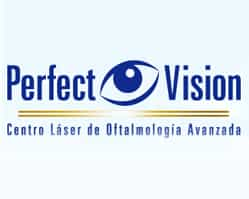 Learn more about Perfect Vision Clinic -the Largest Eye Hospital in Mexico
Want more details about the Best Strabismus Surgery Package in Cancun? 
Click the button below!


Related Experiences:
Lasik Eye Surgery in Cancun, Mexico
Lasik Surgery in Mexico
LASIK Eye Surgery in India
Lasik Surgery in Turkey
Cataract Surgery in Cancun, Mexico
PRK Surgery in Cancun
---