Lasik Surgery in Mexico
Why Choose Laser Eye Surgery in Mexico?
Do you need an alternative option for wearing glasses or contact lenses? You should consider Lasik Surgery in Mexico to correct your vision problems.
Laser eye surgery is the most commonly performed laser refractive surgery for eye care. In our guide, you will meet the best doctor and clinic and find an affordable package in Mexico.
Here is what we recommend:
Clinic: Family Hospital | Hospital de la Familia
Doctor: Dr. Ricardo Garcia Audelo
Procedure: LASIK Eye Surgery
Package Price: Between $1,440 and $1,800
Cost in Mexico: $1,800
Cost in North America: From $2,700
Top Tourist Attractions: Playa Delfines in Cancun, Chichen Itza, Tulum, and more.
---
Low-Cost Packages for Lasik Surgery in Mexico
Clinics in Mexico offer all-inclusive eye surgery packages that you can afford. Their price ranges from $1,550 to $1,800, depending on the clinic, the complexity of the surgery, and inclusions.
Below you will see some of the most wanted packages we have to offer. By choosing one of these packages, you will save over 50% of the money and spend a wonderful holiday in Mexico with your family.
---
Lasik Eye Surgery in Mexico Cost - Vision Treatment Price Comparison
Lasik eye surgery cost in Mexico is $1,800 approximately. The exact procedure quality cost over $4,400 in the USA and $2,700 in Canada. The price of laser eye care is the main reason why patients from North America visit Mexican clinics.
At the same time, they enjoy a relaxing vacation for the fraction of the cost in America. Let's have a look at the prices in the cost comparison table.
LASIK Surgery Centers Cost Comparison in Mexico
| Provider | Procedure | Price |
| --- | --- | --- |
| Perfect Vision Eye Lasik Surgery Center | LASIK Surgery, Eye/Lasik Care | $1550 |
| Perfect Vision Eye Lasik Surgery Center | LASIK Surgery, Eye/Lasik Care | $1800 |
| Visum Cancun | LASIK Surgery, Eye/Lasik Care | $1550 |
LASIK Surgery Cost Comparison in Mexico

| Country | Procedure | Price |
| --- | --- | --- |
| Canada | LASIK Surgery, Eye/Lasik Care | $2705 |
| United States | LASIK Surgery, Eye/Lasik Care | $4400 |
| Mexico | LASIK Surgery, Eye/Lasik Care | $1900 |
---
Lasik Eye Surgery Centers in Mexico
You will find top-notch eye care centers in cities across Mexico. The low-cost laser surgery in Mexico does not imply compromising quality. The medical care in the reputable hospitals in Mexico is comparable to that provided in the US and Canada centers.
The hospitals use cutting-edge technology and modern surgical equipment to perform low-cost LASIK eye surgery in Mexico. Also, there are no language barriers since Mexican top-rated clinics have English-speaking staff.
Meet the profiles of the best eye centers in Mexico below.
---
Videos About Lasik Eye Care in Mexico
Interested to find out more about top eye centers in Mexico? Or do you want to learn about packages in Cancun for your eye surgery needs? We will explain these in the following videos.
---
Lasik Eye Surgery in Mexico Reviews
---
Question with Answers about the Price of Lasik Eye Surgery in Mexico
Want to know why is eye surgery cheap in Mexico? We will help you learn about the low cost of LASIK eye surgery in Cancun. Read our answer for more details.
How Much Does LASIK Eye Surgery Cost in Cancun, Mexico?
Show More
Lasik Eye Surgery Cost in Cancun, Mexico The average price of LASIK Eye Surgery in Cancun, Mexico is $1,800 USD for both eyes. Country Procedure Cost Cancun, Mexico Lasik Eye Surgery $1,800 United States Lasik Eye Surgery $4,000 Canada Lasik Eye Surgery $2,705 What is Lasik Eye Surgery? LASIK is a popular acronym that stands for laser-assisted in situ keratomileuses. Simply put, LASIK eye surgery is a refractive surgery that improves eyesight by correcting wide ranges of LASIK vision issues such as farsighted, nearsighted, and astigmatism. An advanced medical procedure of LASIK treatment employs a specially designed laser instead of surgical traditional tools to perform LASIK corrective eye surgery. LASIK surgery involves the cornea reshaping, which is the protruding part of the surface of the eyeball. Used to correct a wide variety of vision problems, LASIK eye surgery has become a preferred eye surgery procedure for people who have, or are experiencing vision problems such as eye myopia or nearsightedness, hypermetropia, or farsightedness, as well as Acuvue astigmatism. Benefits of LASIK Surgical Procedure in Cancun, Mexico Improved vision Decreased glare Improved peripheral vision and depth perception Improved blurred vision Increased independence What Should Be Expected From LASIK Surgery in Cancun, Mexico? The scenario of medical tourism is rapidly changing in Cancun and the place is very famous for offering world-class treatment at a cheaper cost. There's an opportunity to get the best cataract surgery from the world-famous doctors and staff at the clinics. How Much You Can Save By Receiving LASIK Surgery in Cancun, Mexico? LASIK surgery can cost you up to $4,000 in the top countries whereas you can get the same treatment within $1,800 in Cancun approximately. If you are thinking about cost efficiency, you can easily save around $2,000 or more by getting the treatment here in Cancun, Mexico. Other Costs to Consider If you have just decided to get your LASIK surgery treatment from Cancun, Mexico, there are other expenses that can affect the cost of treatment and hence you need to consider them. Have a look at the other associated expenses. Hotel and accommodation Foods and drinks Cost of Transportation Travel insurance The above-mentioned expenses can affect the cost of LASIK surgery in Cancun, Mexico and if you are looking for quotes, you can ask for them anytime. The quotation will help you to get an idea so that you can decide accordingly.
---
Best Vision Surgery Specialists in Mexico
Mexico is home to many highly trained doctors with diplomas from prestigious schools. They are specialists in Eye LASIK surgery and can perform a high success rate of various procedures.
They speak English fluently, which will help you communicate easily. You can ask your eye doctor in Mexico for a video consultation before the trip.
Therefore, you can contact our PlacidWay team and we will connect you with the right doctor for your eye care needs.
---
Explore Top Places in Mexico to Visit After Laser Eye Surgery
Mexico is among the ten most visited countries for medical tourism. Its proximity to the USA and Canada makes it accessible for tourists and patients who need cheap and effective medical care.
You can take advantage of your trip to Mexico for eye surgery and visit its top tourist attractions, such as:
Cancun
Puerto Vallarta
Los Cabos
Tijuana Cultural Center
Chichen Itza heritage site
Ik Kill Cenote
Chichen Itza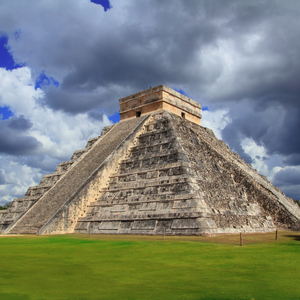 Dolphins beach in Cancun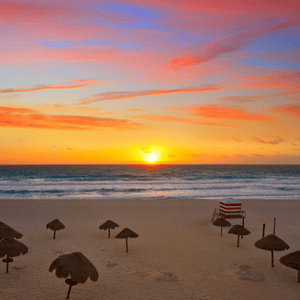 ---
Get Your Lasik Eye Surgery in Mexico Today!
Lasik Eye Surgery in Mexico is a practical option for your laser vision correction. Eye specialists in Mexico will help you improve your vision and avoid wearing glasses or lenses.
Do you want to know more about eye surgery in Mexico? Contact our team today and we will answer all your queries!
---