Egg Donation in Argentina
Buenos Aires, Argentina has become a fertility travel destination for couples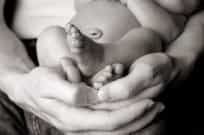 dreaming of having a baby, without spending their life savings doing it.  Dubbed "the Paris of South America", this cosmopolitan city offers high-tech medical facilities, fully trained doctors, and high fertility success rates at low costs.
Dr. Demián Glujovsky of Fertility Argentina is a reproductive endocrinologist working at the top facility center in Buenos Aires. The facility, with an ISO 9001 quality certification, performs more than 1200 IVF cycles every year. Their egg donor program is one of the most popular around the globe, with more than 550 cycles performed annually. Facility staff at Fertility Argentina is able to consistently answer hundreds of questions every month. Every woman or couple receives personal one-on-one attention, ensuring that their experience is as comfortable as if patients were being treated in their own country.
Fertility Argentina has led the way in artificial reproduction technologies since the early 1990s, offering women and couples high success rates at reaching conception and completing full-term pregnancies. Trained in Argentina and the U.S., Dr. Glujovsky is highly skilled and experienced in the field of reproductive medicine. He has practiced in New Jersey and New York as well as Argentina. His education in biostatistics, public health and epidemiology and his Master's degree in Clinical and Health Care Effectiveness allowed him to propel his high-quality facility into an international marketplace, earning the recognition and reputation as a high-level fertility center for the past two decades.
Packages offered at Fertility Argentina include regular IVF (in vitro fertilization, IVF with/without ICSI (intracytoplasmic sperm injection) a donation programs including a donation with IMSI (intracytoplasmic morphological sperm injection) or MACS (Annexin V columns treatment) as well as options for donor eggs and donor sperm.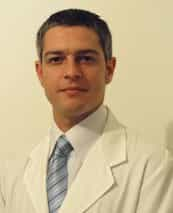 Dr. Glujovsky and Fertility Argentina focus on assisted reproduction technologies, procedures and techniques that offer both cost-effective treatments and procedures combined with a psychological and physical support to address a wide range of fertility issues. Initially, Fertility Argentina conducts a variety of screening tests to determine adequate treatment approaches, including hormone testing, baseline ultrasounds, semen analysis, and more. Fertility Argentina staff are experienced and highly trained in assisted reproduction technology cycles, including screening tests, cycle preparation, medications to enhance ovulation and ovarian response, and embryo transfer technologies.
Fertility Argentina is located in Buenos Aires, one of the most beautiful cities in Argentina.  Staff at the facility provides compassionate and caring personal care and services for every individual who walks through their doors. For more information about Dr. Demián Glujovsky or Fertility Argentina, visit PlacidWay.com.