Ultimate Medical Travel Tourism and Healthcare Options in India
Tourism and Healthcare in India
For the past two decades, those seeking cheap medical care traveled to India. Today, they're still doing it, but not just because of the savings in healthcare costs. They're traveling because India is home to some of the world's finest doctors and surgeons.

India offers state-of-the-art medical care and treatment as well as alternative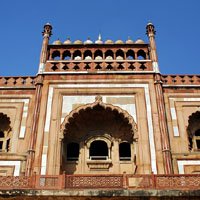 forms of medicine – sometimes a combination of the two. The ancient form of Indian medicine, known as Ayurveda, is practiced not only in India, but also around the globe. Because Ayurveda is one of the oldest forms of medical care in the world that combines mind, body and spirit in herbal, food and physical treatments, Ayurveda is considered alternative or natural health care. Doctors around the world see its benefits and often suggest traditional forms of Ayurvedic care with modern approaches to medicine.

The medical travel industry in India continues to grow. Medical travelers from the United States, the Middle East and Africa head to India for relief of stress, joint and muscle health, mental health, and many forms of illness. Medical practitioners in countries around the world recognize the benefits of combining Ayurveda with high-tech treatments and procedures.
India Still a Leader in Medical Tourism Market – With Good Reason
India is the 'medical tourism capital', providing the latest technological advances (including robotic and laser surgeries) as well as experienced physicians and surgeons. Specializing in orthopedic, cardiac care and surgeries, organ transplant and plastic and cosmetic surgical procedures, India's doctors are also leaders in the field of nuclear medicine, neurosurgery and cutting-edge cancer technologies and procedures.

India provides accessible, quality and affordable health care for travelers from African nations, the Middle East, Latin America, and the United States. Accredited hospitals and outpatient or clinic facilities in major cities throughout India give international travelers the chance to obtain and benefit from procedures and techniques in numerous specialties such as vision care, dental and cosmetic surgeries. Throughout India, surgeries, treatments and procedures in fields such as orthopedics, cardiac, and musculoskeletal disorders are also extremely popular.
Common Procedures Sought After in India
India is where thousands of international medical travelers go to reap the
benefits of state-of-the- art technologies and equipment, and options for care in numerous medical specialties including:
Orthopedics
Cancer care
Spine surgery
Cosmetic and Reconstructive plastic and cosmetic surgery
Dental care
Top locations for care in India include highly accessible cities including Chennai, Mumbai, Bangalore, Gurgaon and New Delhi. India has experienced a quickly growing economy, and medical tourism plays a large role in her growing financial stability and growth. The reason  for the growth, especially in the medical tourism marketplace, is that India offers access to cutting-edge treatments and procedures performed in the fields of infertility, orthopedics and internal medicine. Her doctors and surgeons are highly trained, respected and globally renowned experts in numerous specialties, including assisted reproductive technology, orthopedic joint replacement and spine care.
2012-10-30 / Updated on: 2022-03-29