Laser Surgery for Foot Relief by Podiatry Services
Foot surgery is the focus of Dr. Richard M. Cowin and the Laser Foot Surgery Institute in Orlando, Florida. The Laser Foot Surgery Institute focuses procedures on minimally invasive (or one-stitch) surgeries for the treatment of a variety of foot issues, and addresses a number of foot problems such as hammer toes, heel spurs, and bunions, usually on a walk-in, walk-out basis without the use of pins, screws, wires or casts. Dr. Cowin is a pioneer in the field of minimally invasive, laser-based foot and ankle surgery.
Those looking for pain relief or increased function of foot and ankle joint issues are often surprised that many conditions can be taken care of on an outpatient basis, and in a one-day surgery foot center such as provided by the Laser Foot Surgery Institute. Offering noninvasive extracorporeal pulse activation treatment (EPAT) or therapy similar to shockwave kidney stone procedures in the treatment of a variety of heel pain, the facility is focused on quality and compassionate care that offers options for those experiencing problems with their feet and ankles. The EPAT method has been determined to provide effective and fast relief for long term or chronic proximal plantar fasciitis, or heel spurs.
Foot Problems which deals with Laser Surgery
The Laser Foot Surgery Institute also deals with ingrown toenails, fungal toenails and more common afflictions such as deep callouses and warts that have resisted traditional at home therapies. Dr. Cowin utilizes the ClearChoice laser which can cure most cases of fungal toenails without any anesthetic or down time.  Neuromas (pinched nerves) or areas on the feet where nerves or entrapped or pinched, can often be cured non-surgically with a series of 4% ethyl alcohol injections.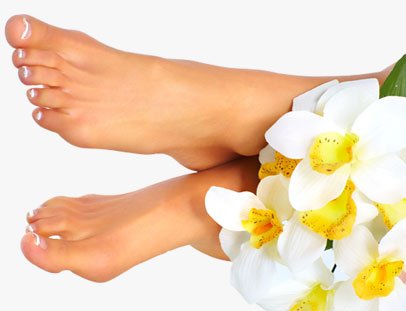 In addition to the above services, Dr. Cowin and his facility also make good use of a computerized gait scanner, which measures and analyses stride and pressure points on feet and ankles when walking, essential in providing the best in orthotic or arch support devices. "My goal and purpose in life has always been to help people," states Dr. Cowin.  "The way that I felt that I could best do this is by specializing in the treatment of the most abused part of the human body…the foot. "  
About Dr. Cowin and Laser Foot Surgery
The Laser Foot Surgery Institute offer relief from painful feet, performed by. Dr. Cowin (DPM, FACFAS, FAAFAS) , who is certified by the American Board of Podiatric Surgery, the American Board of Ambulatory Foot Surgery, and the American Academy of Pain Management. He is board-certified by the American Board of Quality Assurance and Utilization Review Physicians.  
The Laser Foot Surgery Institute offers options to those suffering from foot or ankle pain that limits mobility and range of motion. Dealing with the pain of movement often causes those diagnosed with circulatory, neural or superficial foot conditions or issues to stop moving altogether. The Institute provides computerized custom orthotics for individuals diagnosed with foot deformities, diabetes, and balance and stability issues. Whether a person is diagnosed with a neuroma or a corn, an ingrown toenail or painful bunions, Dr. Cowin and the Laser Foot Surgery Institute offer a broad range of treatments, services and procedures to relieve and eliminate foot pain.