Get relief from Cancer in Turkey
Cancer is something no one wants to deal with in life, but when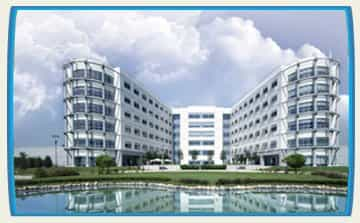 it happens, you want the best care money can buy to ensure you receive ample treatment. Unfortunately, cancer treatments are exceptionally expensive and depending on the type of cancer a patient is suffering from, treatments can take weeks or even months. During a time of illness, the last thing patients need to worry about is finding the money to pay for outrageous medical bills. One alternative, which many use to receive ideal care without the high price tag, is to travel abroad and receive outstanding care and innovative treatments.

One such destination is the Anadolu Medical Center, located in Istanbul, Turkey. Anadolu Medical Center strives to provide each patient with the utmost care ? the improvement of quality of life is the mission for the medical center ? and patients who visit Turkey from all parts of the world will experience the comfortable accommodations, experienced professional medical staff and innovative technology.
Finding the Best in Cancer Treatments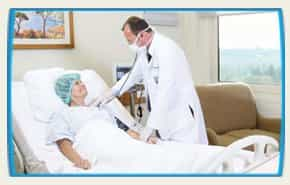 James W. traveled to the Anadolu Medical Center for a cancerous tumor found in his lung ? but as he talked with his doctor in the United States, he realized that the aggressive treatment needed was just too much for him to take on financially. He decided to research medical tourism websites and came upon the Anadolu Medical Center ? the feedback he found was all he needed to make the decision to travel halfway around the world for treatment. His experience at the medical center didn?t disappoint, either. ?When I underwent treatment at the Anadolu Medical Center, I was surprised at the welcome and hospitality of the medical staff. Everyone worked hard to ensure I was comfortable during this difficult time, and they made sure the treatment was effective so I could move on with my life.?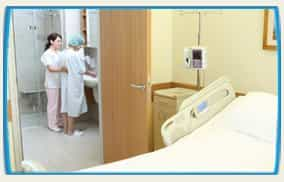 Some, especially those accustomed to the health industry in the United States, would hesitate to go to Turkey ? or anywhere, for that matter ? for cancer treatments and procedures. However, there is no need to be concerned. The Anadolu Medical Center has comprised its medical staff with United States board certified doctors and experienced medical scientists to provide the most innovative, safe procedures found in the world. Nurses and medical staff are multilingual to ensure that every patient is comfortable throughout their stay. Additionally, the faculty at the world-renowned Johns Hopkins offers mentoring and training for nurses and staff at Anadolu.

What makes the Anadolu Medical Center an ideal destination for those seeking cancer treatments? The center brings physicians from a variety of medical disciplines to help manage and treat any number of health problems brought in by patients. A ?Tumor Board? features a multi-disciplinary team to ensure precise diagnoses and provide an effective treatment solution.
Other treatments offered by Anadolu Medical Center turkey
In addition to the Oncologic Sciences, the Anadolu Medical Center also features:
Intensive Care

Neurological Sciences

Diagnosis and Imaging

Internal Sciences

Surgical Sciences
About Anadolu Medical Center
?Anadolu Medical Center is a state-of-the-art facility in Turkey that has gained international accolades and positive reputation for their treatments, procedures and access to high-quality, patient-centered care,? states Pramod Goel, CEO and founder of PlacidWay, an international medical resource and provider.

For patients who wish to bring family with them to Turkey while undergoing treatment, the medical center has created a beautiful boutique hotel right on the center?s campus for patients and families ? the comfortable and sleek accommodations make leaving home to travel to Turkey that much easier. Traveling around the world to various medical and treatment centers is an ideal way to receive comparable care to locations found in the United States, and in fact, many doctors leave the States and begin working abroad ? so you get the same (or better!) care
you?d find at home. Consider medical tourism as a viable option for your cancer treatment needs.