Dr. Jorge Reyes Mendiola, Bariatric Surgeon - Tijuana, Mexico
Tijuana, Mexico
Tijuana, Mexico
Speciality:
Bariatric Surgeon,
Focus Area:
Dr. Jorge Reyes Mendiola | Obesity Treatment | Bariatric Surgery | Metabolic Syndrome | Gastric Sleeve| Gastric Bypass in Tijuana Mexico
---
About - Dr. Jorge Reyes Mendiola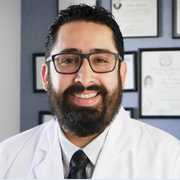 Biography of Dr. Jorge Reyes Mendiola Bariatric Surgeon in Tijuana Mexico
Dr. Jorge Reyes Mendiola is a Board Certified Surgeon gaining practical experience in gastrointestinal, metabolic and bariatric Treatment in Tijuana, Mexico.
Dr Jorge Reyes Mendiola has separate himself from numerous specialists in Tijuana by made an additional a stride and became Certified by the Mexican Board of General Surgery (CMCG). Moreover, Dr Jorge Reyes Mendiola is Certified by the Mexican College of Surgery for Obesity and Metabolic Diseases.
Through difficult work and responsibility, he has accomplished a serious level of expert accomplishment all through his clinical vocation. Dr Jorge Reyes Mendiola is a profoundly engaged, refined and gifted specialist really enthusiastic about assisting you with accomplishing your drawn out weight reduction objectives.
Solid intellectual and expert accreditations have procured Dr. Jorge Reyes Mendiola is owner of , Mexico Certified medical clinics Obesity Surgical Center which is the world's highest quality level.
Additionally a clinical specialist and represents considerable authority in Neurology. Dr Jorge Reyes Mendiola is a very kind, legitimate and talented specialist. He is bilingual in English and Spanish so all correspondence will be exceptionally simple.

Education
Education
Universidad Panamericana

General Surgery: Universidad Autonoma del Estado de Mexico 2008

General Surgery: Universidad Autonoma del Estado de Mexico

Fellowship of colon and gastric Pathology: Hospital de la Santa Creu i Sant Pau, Barcelone

Fellowship Metabolic and Bariatric Surgery: Hospital Angeles Tijuana

Fellowship Advanced Laparoscopy Hospital Angeles Tijuana
Professional Skills
Laparoscopic bariatric and metabolic surgeries (

Dr. Jorge Reyes Mendiola has more than 8 years in gastrointestinal and bariatric surgery

)

Laparoscopic digestive and abdominal wall surgeries

Medical digestive consultation

Medical gastrointestinal consultation

Invasive vascular procedures

Hospitalization

Speaker

Medical Research

Medical Education

Professor

Membership
Certifications:
Mexican Board of General Surgery
Mexican College of Surgery for Obesity and Metabolic Diseases
Active Member
Mexican Association of General Surgery

Mexican Association of Hernia

Mexican association of Endoscopic Surgery

International Federation for the Surgery of Obesity and Metabolic Disorders

Mexican College of Surgery for Obesity and Metabolic Diseases

---
Obesity Surgical Center | Dr. Jorge Reyes Mendiola reviews
Becky

I highly recommend Dr. Jorge Reyes and the Obesity Surgical Center for bariatric surgery. I learned of the center through a friend who raved about Dr. Reyes. I chose to work with them directly rather than going through a medical broker and they were great! Dr. Reyes is a fantastic, highly skilled surgeon who treats his patients with great compassion. His patient quality of life comes first. He has treated my friend, my daughter and myself and we are all grateful for the difference he has made in our lives! If you are considering bariatric surgery choose Dr. Jorge Reyes. He is truly the best!

Google

Sep 01 2021

Paulina

I am totally grateful to Dr. Reyes Mendiola for all his attention and professionalism and all his fully trained surgery room team that filled me with attention and good treatment almost two months after my gastric band surgery I feel very very good with more than 35 pounds of weight loss and in the hands of the Nutriologist Atenas of the team of Dr Reyes it was the best decision I could see made Thanks again for your attention and professionalism Dr. Jorge Reyes Mendiola

Google

Oct 10 2021

Evelyn

I cant thank Doctor Jorge Reyes Mendiola enough! He was GREAT to work with. I usually have a hard time finding a doctor that is truly cares for the wellbeing of his patients. His professionalism is AMAZING. He does not rush you through your visit and is very THOROUGH when explaining what he thinks could be your health issue. I LOVED that he took all the precautions to ensure he did diagnose me correctly. I have felt EXTREMELY safe during his care.

Google

Jan 06 2022

Eric

Good experience and very professional Doctor Jorge Reyes, he explained to me in detail from the beginning what I had and he helped me clarify many doubts you had about the surgery, he also explained to me how the entire surgery procedure and the entire recovery process would be. Do not hesitate to go for a consultation.


Google

Jan 01 2022

Lilia

I had my surgery done on January 6th and all turned out very well. The staff is kind, everyone is hospitable, and the facility is clean. I am a native from San Diego so I was picked up from my home, taken to the clinic, and dropped off at my home after my stay. Overall, I had an excellent experience and good recovery. I highly recommend batriatric surgery here. And so far, I have lost 14 lbs and its been 2 weeks since my surgery!

Google

Feb 01 2022

ROBIN W

the best

Jan 23 2018
---
Obesity/Bariatric-Surgery Related Packages
Obesity/Bariatric-Surgery Related Experiences
PlacidWay.com provides information and travel related services. We do not provide health care services. We provide information solely for informational purposes and do not endorse any particular health care provider or facility or any particular health care service or treatment. We are not affiliated with any health care provider or service and we are not responsible for any health care service. Please consult with your own domestic licensed health care provider before seeking the services of any health care provider you learn about via our site.
---