Duodenal Switch Surgery in Mexico
Why Consider Duodenal Switch Surgery in Mexico?
If your body mass index is 40 or higher and traditional methods can't help you lose weight, you should consider having Duodenal Switch Surgery in Mexico. Biliopancreatic diversion with duodenal switch, or BPD-DS, is a complex weight loss procedure that includes a gastric sleeve and gastric bypass. The surgery aims to decrease food intake and lose up to 80% of excess weight within the first two years.
The duodenal switch is a successful bariatric surgery that can cure obesity-related health issues like type 2 diabetes, stroke, and high blood pressure. Another benefit of having this weight loss surgery in Mexico is cost savings of up to 70% compared to USA and Canada.
There are thousands of North American patients who have already undergone BDS-DS in Mexico at reputable clinics. You will have the chance to read some reviews in this guide. Also, we will help you find a certified bariatric surgeon in Mexico who will provide safe and effective gastric reduction duodenal switch surgery.
Let's start this journey by offering you some interesting low-cost packages from our Mexico providers.
---
All-Inclusive Duodenal Switch Surgery Packages in Mexico
Top-rated bariatric centers in Mexico offer comprehensive packages for the duodenal switch in Mexico to help patients plan their trip with ease. Meaning, you get to pick one of the packages from our offer based on desirable inclusions and price that comes with the package.
Or, you can contact our team anytime in order to create a special package that is designed just for your needs. To help you choose, we have listed the top packages for duodenal switch surgery in Mexico below. Have a look to know what you'll find there.
---
Cost of Duodenal Switch Surgery in Mexico
Duodenal Switch Surgery cost in Mexico starting from $7,250. This bariatric surgery is so expensive in the USA and Canada where prices start at $25,000. However, the low-cost weight loss surgery in Mexico doesn't compromise the quality of treatment you'll receive by coming here.
Moreover, some clinics offer even superior medical care than US clinics. But the low cost of living makes bariatric surgery prices in Mexico more economical.
Below is the cost comparison table where you'll see costs in top bariatric clinics in Mexico compared to the USA and Canada's average prices.
Duodenal Switch Surgery Centers Cost Comparison in Mexico
| Provider | Procedure | Price |
| --- | --- | --- |
| Family Hospital | Hospital de la Familia | Duodenal Switch Surgery, Obesity/Bariatric Surgery | $7250 |
| Bypass Gastrico Merida | Duodenal Switch Surgery, Obesity/Bariatric Surgery | $9000 |
Duodenal Switch Surgery Cost Comparison in Mexico

| Country | Procedure | Price |
| --- | --- | --- |
| United States | Duodenal Switch Surgery, Obesity/Bariatric Surgery | $30000 |
| Canada | Duodenal Switch Surgery, Obesity/Bariatric Surgery | $25000 |
---
Best Bariatric Clinics in Mexico for Duodenal Switch
If you're looking for affordable weight loss surgery clinics, Mexico is a popular option. Also, it is close to USA and some patients can drive across the Mexico-US border to receive high-quality care at clinics in Tijuana, Mexicali, or Reynosa.
Top-notch technology, advanced facilities, and experienced doctors attract thousands of US and Canadian patients to Mexico per year. All these they get at more reasonable prices than at home.
But which clinic is the best choice for you and what are its advantages? Let's find out by finding more details on their profiles below.
---
Top Videos to See about BPD-DS in Mexico
Here are some of our most watched videos for bariatric surgery such as a duodenal switch in Mexico:
---
Read Weight Loss Surgery in Mexico Reviews
---
Things to Know about Bariatric Surgery in Mexico - FAQs
Need more answers about best bariatric surgeons and cost of duodenal switch in Mexico? Find below what answers we provide and discover your options.
Who are the Top Bariatric Surgeons in Mexico?
Show More
Who are the Top Bariatric Surgeons in Mexico? For patients whose weight limits their mobility and everyday activity, bariatric, or weight loss surgery can change lives. Bariatric surgery is often the appropriate weight loss option for those with a Body Mass Index (BMI) above 35. Surgical weight loss options in Mexico typically result in quick and dramatic weight loss among patients, and significantly reduces obesity-related health issues, such as diabetes. The top weight loss center in Mexico is the Mexico Bariatric Team clinic in Mexicali. Dr. Juan Arellano is a highly-skilled Bariatric Surgeon at the Mexico Bariatric Team and a leader in the field of laparoscopic bariatric surgery. As an experienced weight loss surgeon, Dr. Arellano has successfully performed thousands of bariatric procedures and has participated in countless bariatric weight loss surgeries throughout his 15-year career. Dr. Arellano specializes in the most cutting-edge types of bariatric surgery including Gastric Sleeve, Gastric Bypass, Lap Band, Gastric Imbrication, Gastric Balloon, Duodenal Switch, Ileal Transposition, and Revision Surgery. He graduated as a specialist in General Surgery and an Obstetrician at the Autonomous University of Baja California in Mexicali, Mexico. He got a postgraduate degree in Bariatric Surgery in Santiago, Chile. He also obtained a Specialty in Surgery and Laparoscopy at Centro Medico Nacional del Occidente in Guadalajara, Mexico. One of the most successful bariatric clinics in Mexico, Diabesity Surgery,  is run by Dr. Jorge Maytorena in Mexicali, Baja California. Dr. Jorge Maytorena is a Graduate of the UABC Faculty Medicine at Mexicali, Baja California Mexico. He is also a Member of the College of General Surgeons at Mexicali, B.C. He is a General, Gastrointestinal, Bariatric, and Trauma Surgeon, who specializes in bariatric procedures like Gastric Band, Gastric Sleeve, Gastric Bypass, Mini-Gastric Bypass, Gastric Plication, Revision Surgeries to Conversion. His medical education is very extensive. He did various training like Advanced Laparoscopic Training in the Mexican Society of Endoscopic Surgery at Tijuana, Baja California, Mexico, and  Sleeve Gastrectomy Training at the College of Metabolic and Obesity Surgery. He also did a Fellowship in Gastric Banding by Inamed Lap-Band. He did a Gastric Bypass and Metabolic Surgery Fellowship in the San Camilo Hospital at Sao Paulo, Brazil with Dr. Victor Cohen's team. Another excellent bariatric facility in Mexico  is  the Obesity Free Clinic in Nuevo Leon, Piedras Negras Dr. Gabriel Rosales and his team at Obesity Free Clinic are highly skilled surgeons, board-certified, and in continuous training. Dr. Rosales is in constant pursuit of learning the latest innovations in minimally invasive surgery in order to offer his patients the best care possible. He is also a member of various recognized associations. He specializes in general laparoscopic surgery only, even though his training was an all-around training in general surgery, he has dedicated himself to performing the specific laparoscopic procedures he offers, in order to achieve the best results. He graduated from the School of Medicine Universidad De Monterrey (UDEM) in Monterrey, Mexico which is accredited by the University Commission: SACS (Southern Association of Colleges and Schools) in the U.S. One of the best weight loss surgeons in Mexico is Dr. Gustavo Yanez. Dr. Gustavo Yañez is a highly-respected certified surgeon that takes pride in offering exceptional service to his obesity and cosmetic surgery patients. Dr. Yañez is committed to giving patients total satisfaction. He graduated from the University of Baja California and he holds a specialty in general surgery and plastic surgery. In his 18 years of surgical experience, Dr. Yañez has performed surgeries and rotated in the best hospitals in the United States and Mexico.  Last but not the least, Dr. Oscar Ivan Ortiz of The Good Samaritan Medical Center in Ciudad Juarez, Chihuahua, Mexico.  Dr. Oscar Ivan Ortiz is a successful Digestive and Endocrine Surgeon. He has been specializing in Bariatric Surgery for eleven years. Currently, he is a Medical Staff at The Good Samaritan Medical Center in Ciudad Juarez, Chihuahua, Mexico.     How to choose the best bariatric surgeon in Mexico? What type of bariatric surgeries did he perform? Is he board-certified by the American Board of Surgery or the American Osteopathic Board of Surgery? Is he a member of the American Society for Metabolic and Bariatric Surgery? Will the surgery be performed in an ASMBS Bariatric Surgery Center of Excellence? How many bariatric operations have been performed in this hospital? How many bariatric surgeries has he performed? What is my personal risk and benefit profile for this surgery? Will another doctor be assisting during the surgery? Does the hospital have staff trained specifically to care for weight loss surgery patients?
How Much Does Duodenal Switch Bariatric Surgery Cost in Mexico?
Show More
If you're struggling with obesity and looking for a solution, duodenal switch bariatric surgery may be an option worth considering. This complex procedure can help you achieve significant weight loss and improve your overall health. But before you make a decision, you may be wondering about the cost of duodenal switch bariatric surgery in Mexico. In this article, we'll provide you with the information you need to make an informed decision, in an empathetic and understanding tone. The Cost Range of Duodenal Switch Bariatric Surgery in Mexico - Balancing Quality and Affordability The cost of duodenal switch bariatric surgery in Mexico can vary greatly depending on the clinic, the surgeon, and the type of procedure. On average, the cost can range from $7,000 to $10,000. However, it's important to note that the cheapest option may not always be the best option. You want to make sure that you find a clinic that offers quality care and experienced surgeons, even if it means paying a little extra. Country Duodenal Switch Surgery Price Mexico $7,000 - $10,000 United States $30,000 Canada $25,000 The Importance of Choosing the Right Treatment and Location When it comes to duodenal switch bariatric surgery, the treatment and location you choose can greatly impact the outcome of your procedure. Make sure to do your research and find a clinic that has a good reputation and experienced surgeons. You should also consider the type of procedure that's best for your needs and lifestyle. Duodenal switch bariatric surgery is a complex procedure and not all clinics offer it, so it's important to find a clinic that specializes in this type of surgery. How to Save Money on Your Duodenal Switch Bariatric Surgery in Mexico If you're on a budget but still want to get quality care for your bariatric surgery, there are ways to save money on your duodenal switch surgery in Mexico. One way is to book your surgery during the low season, when the demand for bariatric surgery is lower and the prices are more affordable. Another way is to find a package deal that includes the surgery, hotel, and transportation. These packages can save you money and make the whole process more convenient. What to Expect After Duodenal Switch Bariatric Surgery in Mexico After duodenal switch bariatric surgery in Mexico, you can expect to feel some pain and discomfort for a few days. You'll also need to follow a strict diet and exercise program to help you lose weight and maintain your results. It's important to listen to your body and follow your surgeon's instructions to ensure a successful recovery. Discover the Top Clinics for Bariatric Surgery in Mexico Explore the 5 best clinics for duodenal switch bariatric surgery in Mexico. Dr. Ricardo Garcia Audelo Family Hospital | Hospital de la Familia Hernia Clinic Mexico and Bariatric Center Hospital Los Lagos Obesity Surgical Center | Dr. Jorge Reyes Mendiola The Risks and Side Effects of Duodenal Switch Bariatric Surgery in Mexico Like any medical procedure, duodenal switch bariatric surgery in Mexico comes with its own set of risks and side effects. Some of the most common risks include infection, blood clots, and nutritional deficiencies. However, these risks are rare and can be managed with the help of a qualified surgeon. It's important to discuss the risks and side effects of duodenal switch bariatric surgery with your surgeon before making a decision. How to Choose the Best Surgeons for Your Duodenal Switch Bariatric Surgery in Mexico Choosing the right surgeon for your duodenal switch bariatric surgery in Mexico is crucial to a successful outcome. Look for a surgeon with a lot of experience, good reviews, and a high success rate. You can also ask for referrals from friends or family members who have had bariatric surgery, or check online forums and websites for recommendations. Don't be afraid to ask your surgeon questions about their qualifications, experience, and success rate. A good surgeon will be happy to answer your questions and put your mind at ease. 10 Best Bariatric Surgeons for Duodenal Switch Surgery in Mexico Surgeons Location Dr. Ricardo Garcia Audelo Mexicali Dr. Martin Esteban Orduno Felix Mexicali Marco Sarinana Mexicali Dra. Gabriela Rodríguez Tijuana Dr. Jorge Reyes Mendiola Tijuana Dr. Octavio Jimenez Cancun Dr. Rodolfo Aparicio Ponce Merida Dr.Alberto Carlos Tijuana Dr. Oscar Gastelum Tijuana Dr. Edgar Serrano Tijuana How to Prepare for Your Duodenal Switch Bariatric Surgery in Mexico Preparing for your duodenal switch bariatric surgery in Mexico can be a daunting task, but with the right preparation, you can ensure a successful outcome. Some of the things you can do to prepare include getting a physical examination, quitting smoking, and discussing any medications you're taking with your surgeon. You should also educate yourself about the procedure and what to expect during your recovery. Your surgeon can provide you with more information and resources to help you prepare. In conclusion, duodenal switch bariatric surgery in Mexico can be a cost-effective and successful option for those who are struggling with obesity. Just make sure to do your research, choose the right treatment and location, and have a clear understanding of what to expect before, during, and after the procedure. With the right preparation and care, you can return home with a healthier, happier, and more confident you!
What is the cost of Duodenal Switch Surgery in Mexicali, Mexico?
Show More
The cost for Duodenal Switch Surgery in Mexicali, Mexico starts at $8263. The final cost will be established after your doctor (or team of doctors) will examine you, your health status, and will decide upon the best type of procedure that you need to undergo, how long the procedure will take and the materials and medical equipment that need to be used. The price will also depend on the medical center and the experience of the doctor you will chose.Luckily, most Obesity/Bariatric Surgery medical centers located in Mexicali, Mexico offer their international patients comprehensive packages at affordable prices. Moreover, some of the packages include accommodation options and transportation from and to the airport, thus the only thing you will have to figure out is how to get to Mexicali, Mexico for Duodenal Switch Surgery.Each and every patient choosing to undergo Duodenal Switch Surgery will to be treated with attention, care, and professionalism, carefully following a treatment plan developed according to his/her specific requirements, needs, and budget. In Mexicali you can find renowned clinics, the latest technology, excellent Obesity/Bariatric Surgery and highly trained teams of experts flawlessly performing Duodenal Switch Surgery.When you opt for Duodenal Switch Surgery in Mexicali, Mexico you will get the chance to kiss extra weight goodbye, improve your health, and regain your healthy, happy life. Your health status will considerably change for the better. As you lose the pounds, you will feel better and better, your physical activity capacity will increase, your lung function will improve, your blood pressure will normalize, and you most likely will get rid of type 2 diabetes if you follow a correct diet afterward. Another important benefit is that your self-image, self-esteem, and state of mind will significantly improve, as well.With cutting-edge technology, certified surgeons, a pleasant recovery environment and affordable prices you have a wide range of medical centers to choose from. As finding the most suitable Duodenal Switch Surgery doctor for you in Mexicali, Mexico can be a bit overwhelming, here are some questions that you can ask the Obesity/Bariatric Surgery medical center to make sure that they are the best choice for you.Are you certified to perform Duodenal Switch Surgery? Are you a member of any Obesity/Bariatric Surgery associations or societies in Mexico? How often have you performed Duodenal Switch Surgery? How will you treat side effects? How long should I be staying for recovery in Mexicali, Mexico? What should I expect after the Duodenal Switch Surgery surgery? What if I am not happy with the Duodenal Switch Surgery results? How do you address issues when something goes wrong during the Duodenal Switch Surgery procedure?Mexico is among the best medical and touristic destinations in the world for Obesity/Bariatric Surgery. International patients from all around the world come here thanks to the affordable prices, renowned surgeons, modern medical centers, as well as the outstanding touristic attractions.See below some of the best Obesity/Bariatric Surgery clinics in Mexicali, Mexico that offer affordable prices and comprehensive packages for Duodenal Switch Surgery.Duodenal Switch Surgery at Family Hospital | Hospital de la Familia (Mexicali): from $6900 Duodenal Switch Surgery at Global Medical Tourism Mexicali (Mexicali): from $7890 Duodenal Switch Surgery at Mexico Bariatric Team (Mexicali): from $10000 Find out more about the best Duodenal Switch Surgery in Mexicali, Mexico! Contact us and choose the best Obesity/Bariatric Surgery doctor!
---
Best Bariatric Surgeons in Mexico for Duodenal Switch
As we already discussed the best bariatric centers in Mexico, now is the time to see who are the best duodenal switch surgeons. Bariatric surgeons in Mexico have rigorous training abroad and are members of world-renewed organizations. They also speak English well and provide pre-surgery and post-surgery consultations.
They have years of experience working with international patients, making them reliable and highly skilled in weight loss procedures. We will help you find the right surgeon in Mexico for your needs, but first, see their profiles and credentials below.
Education Graduate of the UABC Faculty of Medicine in Mexicali, Mexico Social service in...
Dr. Ricardo Garca Audelo is a Specialist in gastroenterology and laparoscopic surgery who focuses ...
Dr. Fernando Ceron recieved his Medical degree from the National Autonomus University of Mexico (U...
---
Why do people go to Mexico for stomach surgery?
People from the United States and Canada go to Mexico for stomach surgery in order to lose weight at a reasonable price. Besides the price, they are attracted to a friendly and dedicated team of specialists who work in reputable bariatric clinics across the US-Mexico border. You can save up to 70% on USA prices and receive first-class care in Mexico clinics.
Another thing to consider is coming to Mexico not just for the surgery but also to have a relaxing vacation before the procedure. Therefore, we recommend you visit one or more of the following tourist spots in Mexico:
IkKil Cenote

The Ancient Fortress of Tulum

Chichen Itza

Cancun beaches

Los Cabos

Copper Canyon: Mexico's Grand Canyon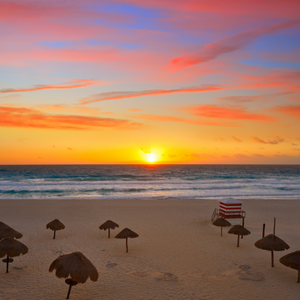 Playa Delfines in Cancun
---
Choose Duodenal Switch Surgery in Mexico Today!
Improve your quality of life with affordable and effective duodenal switch surgery in Mexico! Get significant savings and explore a medical vacation in Mexico before your bariatric surgery.
Contact us to help plan your trip to Mexico and send you a FREE quote!
---