Dr. Diana Gastelum - Best Dentist in Mexicali, Dentist - Mexicali, Mexico
Plaza Ocotillo Av. Fco I madero 627 local 2
Mexicali, Mexico
Languages:
English,Spanish
Focus Area:
Dr. Diana Gastelum | Dentist in Mexicali | Dental Work in Mexico
---
About - Dr. Diana Gastelum - Best Dentist in Mexicali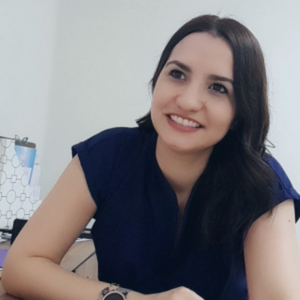 Dr. Diana Gastelum - Best Dental Surgeon in Mexicali
Dr. Diana Gastelum Dental Surgeon graduated from UABC Mexicali, Mexico. After graduating, she began working in Mexicali, where in 2017 she established her own private practice named DG Dental Clinic.​
We offer our dental services in Mexicali, Baja California. We make every effort to make visits to the dentist pleasant and positive experiences for our patients.​
Dr. Diana Gastelum has experience practicing for dental tourism, patients from all over the world who travel to our region to receive high-quality dental work in Mexico. We have our own laboratory which facilitates the time and quality of our work.​
We provide the highest standard of treatment, tailored specifically to each client.
All our dental work is guaranteed and that is because our office is dedicated to providing high-quality dental care.

---
DG Dental Dr. Diana Gastelum reviews
Gerardo

Very professional and caring, I will recommend it. Dr Di makes you feel at ease.

Google

May 03 2018

Kaishu

Had all my impacted wisdom tooth pulled out. Did a good Job, though I was very nervous

Google

Mar 24 2018

Mike

Dr. Diana Gastelum Angulo DDS is the most outstanding dentist for everything from teeth cleaning to the latest crown technology. She is always helpful with just the right dental procedure. She is professional and friendly with great interpersonal skills. She is highly recommended for both Spanish and English speaking patients! With Best Regards from Lily and Michael Moroso!

Google

Mar 01 2022

alfs

Best Dentist that worked on my dental needs.. Gentle, accurate, superior work. Very short recovery from root canal and crown. I will be back.

Google

Jan 26 2019

Mark

Clear instructions before she do your thing. Highly recommended.

Facebook

Jul 20 2019

Elena

their service and care for their patients

Facebook

Aug 04 2019
---
Dentistry Related Packages
Dentistry Related Experiences
PlacidWay.com provides information and travel related services. We do not provide health care services. We provide information solely for informational purposes and do not endorse any particular health care provider or facility or any particular health care service or treatment. We are not affiliated with any health care provider or service and we are not responsible for any health care service. Please consult with your own domestic licensed health care provider before seeking the services of any health care provider you learn about via our site.
---