Dr. Octavio Jimenez, Bariatric Surgeon - Cancun, Mexico
Av. Tulum sur #260, Consultorio 211, Dentro del hospital Amerimed Cancún
Cancun, Mexico
Speciality:
Bariatric Surgeon,
Languages:
English,Spanish
Degree:
General and Advanced laparoscopic Surgery
Focus Area:
Dr. Octavio Jimenez | Cancun | Mexico | Metabolic Health
---
About - Dr. Octavio Jimenez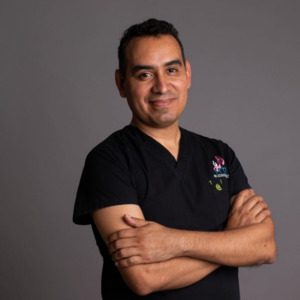 Dr. Octavio Jimenez Bariatric Surgeron in Cancun Biography
Dr. I. Octavio Jimenez Meza moved on from the National Polytechnic Institute School of Medicine. He is exceptionally gifted and experienced in everyday medical procedure, progressed laparoscopic, and bariatric Surgery. He is affirmed by, and an individual from the Mexican College of Surgery for Obesity and Diseases Metabolic (CMCOEM) for Bariatric Surgery.
He is affirmed by the Mexican Association of Endoscopic Surgery (ECFA) for Advanced Laparoscopic Surgery. Dr. Meza educated as a professor of life systems and physiology at HGR IMSS Hospital, and the National Autonomous University of Mexico. He also has published works on "Complications of post-ERCP pancreatitis", "Revision surgery in a training center for bariatric surgery", and "Metabolic Surgery: Derivation Duodenum-ileal vertical sleeve gastrectomy laparoscopically."
Working in Metabolic Health:
Lap Band

Gastric Sleeve

Gastric Bypass
The Metabolic Health team of medical and dietary experts will make sure that everything goes according to plan and that you understand the changes you will experience.

---
Metabolic Health reviews
Marcela G S


My experience in MH is totally gratifying, thanks to Dr. Octavio and all his team can carry out this surgery that completely changed my life. a team 100% recommended and safe in every way

May 04 2019
---
PlacidWay.com provides information and travel related services. We do not provide health care services. We provide information solely for informational purposes and do not endorse any particular health care provider or facility or any particular health care service or treatment. We are not affiliated with any health care provider or service and we are not responsible for any health care service. Please consult with your own domestic licensed health care provider before seeking the services of any health care provider you learn about via our site.
---