IVF Fertility Treatment in Turkey - Successful IVF Treatment
Choose Affordable Fertility Treatment Option of IVF in Turkey
Starting a family is the most important decision a couple can make. However, if you have problems conceiving it can be a difficult and emotional journey. Luckily, there's a solution called IVF Fertility Treatment in Turkey. 
Thanks to state-of-the-art medical facilities and skilled doctors, many couples worldwide have found their dream of starting a family in this fascinating country. You can too, so read this guide and learn how!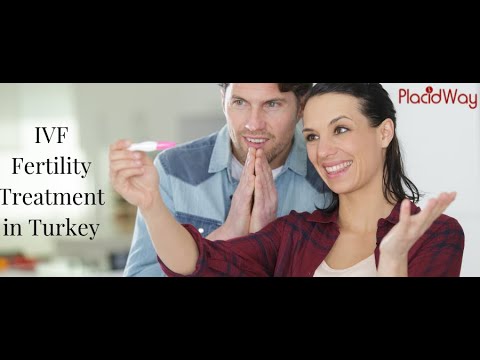 ---
Affordable Packages for In-Vitro Fertilization in Turkey
In recent years, Turkey has become one of the most popular destinations for low-cost IVF fertility treatment. With the package price starting at $2,800 Turkey is more affordable than western countries. IVF treatment package costs in Turkey can vary depending on the clinic and the required services.
Still, you will get the same quality of fertility treatment in Turkey as you would in America. In the next section, we compare the costs of IVF Treatment in Turkey and other countries. But before that, take a look at our package options below.
If you are looking for effective IVF package abroad, you can visit Istanbul, Turkey. The location of
In Vitro Fertilization, or IVF for short, is the fertility procedure that consists of the fertilizat
---
Cost of IVF in Turkey
Don't let IVF treatment cost be your primary concern. Check below the cost comparison table and you'll see that Turkey is up to 70% less expensive than the UK or the US. By paying approximately cost of $3,000 for IVF in Turkey, your wish to start a family can come true.
Now, let's compare the costs in the table below.
In Vitro Fertilization (IVF) Centers Cost Comparison in Turkey
| Provider | Procedure | Price |
| --- | --- | --- |
| PlacidWay Turkey Medical Tourism | In Vitro Fertilization (IVF), Fertility Treatment | $2800 |
In Vitro Fertilization (IVF) Cost Comparison in Turkey

| Country | Procedure | Price |
| --- | --- | --- |
| Turkey | In Vitro Fertilization (IVF), Fertility Treatment | $3000 |
| United States | In Vitro Fertilization (IVF), Fertility Treatment | $15000 |
| United Kingdom | In Vitro Fertilization (IVF), Fertility Treatment | $6500 |
| Canada | In Vitro Fertilization (IVF), Fertility Treatment | $13000 |
---
Best IVF Clinics in Turkey
Finding the best clinics for fertility treatments can be a tricky task. You look for a safe, affordable but effective option that will help you achieve your desired goal of having a child. Fortunately, there are best IVF clinics in Turkey.
These clinics offer world-class fertility treatments and offer services at a lower cost than in the UK or the US. The clinics also provide a friendly and supportive environment for couples who are actively trying to conceive.
By choosing a clinic with a good track record, you can increase your chances of success. Take a look at our recommended clinics below and their profiles.
Top Center
Prof. Dr. Nilgun Turhan has been working in Obstetrics and Gynaecology and IVF for over 30 years. She is a renowned expert in the field of infertility and assisted reproductive technologies (IVF). Key procedures include Infertility, Monitoring, Intrauterine, Insemination, Egg Freezing, Sperm Freezing, and more.
Top Center
Emsey Hospital is the Best Hospital in Istanbul Turkey that has won JCI International Accreditation, and has the most complete medical facilities and experienced medical staff.
---
Important Videos Related To In-Vitro Fertilization Treatment in Turkey
Curious to know more about IVF Treatment in Turkey? Then let's watch the videos we have prepared for you in this section. Find out what 10 questions to ask your doctor before the treatment and about the IVF procedure in Antalya.
---
IVF in Turkey Reviews From Fertility Treatment Patients
Most couples report that the IVF treatment they received was of the highest quality, and they were thrilled with the results. We hope so that your trip to Turkey will be a success story, so read below other patient experiences to prepare.
---
Frequently Asked Questions about In-Vitro Fertilization in Turkey
Interested to find the answers to your eager questions about IVF Fertility Treatment in Turkey? Get ready to read about the best fertility specialists and clinics in Turkey below!
---
Experienced Fertility Specialist in Turkey for IVF
Experienced Fertility Specialist in Turkey have successfully carried out fertility treatment on couples in Turkey. They have a proven track record in the field and have received various awards for their work.
The main goal of their work is to provide you and your partner with the best possible treatment by setting new standards for the treatment of infertility. PlacidWay team will connect you with the best IVF doctors in Turkey, so contact us for more information.
---
Visit Turkey for In-Vitro Fertilization and Also Explore Top Places to Go
In Turkey, there are many things you can do and places to visit as a tourist. Turkey is a country with a lot to offer, from the impressive ancient cities and ruins to the magical canyons and waterfalls, and much more.
Here are the top three things to do in Turkey:
Visit extraordinary Aya Sofia Mosque in Istanbul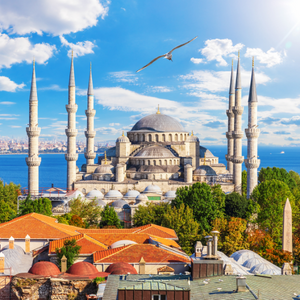 Take a trip to Bosphorus Cruise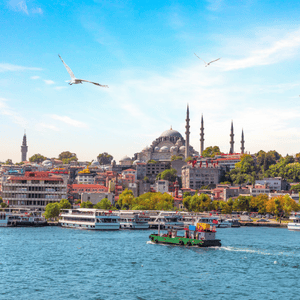 Indulge the fairytale scenery of Cappadocia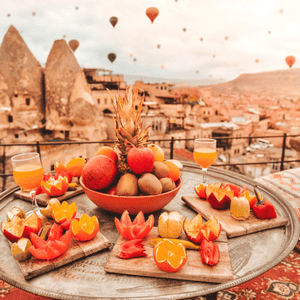 ---
Get IVF in Turkey and Make Your Dreams Come True
IVF in Turkey can help make your dreams come true. The treatment is affordable, safe, and what's most important, effective!
Contact today our PlacidWay team to get more information about IVF Fertility Treatment in Turkey!
---