Hip Replacement in Tijuana - Improve Your Hip Health
Benefits of Choosing Tijuana for Hip Replacement
Worried about the high costs of hip surgery in your country? We have the cost-effective solution for you and it's right across the US-Mexico border! By choosing Hip Replacement in Tijuana you'll save over 60% and restore your hip function at the same time.
You'll be surprised to know that thousands of patients like you visit Tijuana for affordable orthopedic surgery and other benefits such as
Time-saving - Tijuana is only 30 minutes drive from San Diego
Budget-friendly packages
High-quality hip surgery
Experienced medical staff
Modern clinics
Plan a smooth vacation in Tijuana before the surgery
---
All-Inclusive Hip Replacement Packages in Tijuana
We have taken care that you have a relaxed trip to the clinic in Tijuana. Therefore, we offer interesting packages for hip surgery at the price of $11,000 and $14,500, depending on the package inclusions.
Your job is only to choose the package that best suits your needs and we will take care of the rest. Read more on packages below.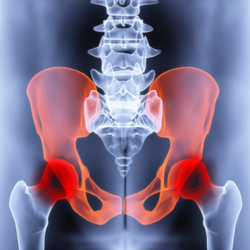 Hip Replacement Surgery Partial or Total, Orthopedic/Knee Surgery
Read all important information on effectual Hip Replacement packages in Mexico.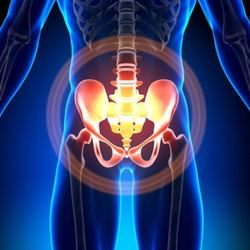 Hip Replacement Surgery Partial or Total, Orthopedic/Knee Surgery
Are you searching for Hip Replacement surgery abroad? Get the best treatment in Tijuana, Mexico. a
---
Cost of Hip Replacement in Tijuana, Mexico
When going for a hip replacement in Tijuana you should expect to pay around $16,000. This is up to 70% less than getting hip surgery in the USA where it costs from $45,000.
Moreover, you'll have a relaxing vacation before the surgery which will benefit your recuperation afterward.
Hip Replacement Surgery Partial or Total Cost Comparison in Mexico

| Country | Procedure | Price |
| --- | --- | --- |
| United States | Hip Replacement Surgery Partial or Total, Orthopedic/Knee Surgery | $45000 |
| Mexico | Hip Replacement Surgery Partial or Total, Orthopedic/Knee Surgery | $16000 |
---
Best Clinic for THR in Tijuana Mexico
The best orthopedic clinic in Tijuana has the Joint Commission International accreditation. It works with international patients for many years and has been helping them to get safe and quality medical care.
The clinic also provides a variety of orthopedic surgeries among which is a successful hip replacement. Read more about the center in its profile below.
Top Center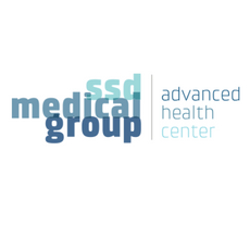 Advance Health Medical Center provides specialized treatments in General Surgery, Bariatric Surgery, Plastic Surgery, Gynecology, Urology, Otorhinolaryngology, etc. in Tijuana, Mexico.
---
Hip Replacement in Tijuana – Patient Reviews
---
Hip Surgery in Tijuana Cost Question
Since the main reason for coming to Tijuana for hip arthroscopy is the low price, we covered it in more detail here in our answer. Take a look below to learn more.
What is the cost of Hip Replacement Surgery Partial or Total in Tijuana, Mexico?
Show More
Having Hip Replacement Surgery Partial or Total in Tijuana, Mexico will cost you around $16000. The orthopedic surgeon will be able to give you a final price after the first medical consultation when it will be determined exactly what type of procedure is needed, how long will it take, what equipment will be used, etc. If you want to have Hip Replacement Surgery Partial or Total in Tijuana, Mexico and you are from another country, you can also benefit from the packages offered to international patients, which include pre and post-operative care, airport pick-up, transportation to and from the hotel and clinic, translator, case manager, and even accommodation. Orthopedic surgeries are performed by a medical specialist such as an orthopedist or orthopedic surgeon, who is properly trained to assess and treat problems that develop in the bones, joints, and ligaments of the human body. The procedure will help patients regain their mobility, relieve pain, and live a normal life. By choosing Hip Replacement Surgery Partial or Total in Tijuana, Mexico you will find top doctors, accredited medical centers, highly experienced medical staff, modern techniques and affordable prices. Besides all these patients will also recover and relax in one of the most beautiful countries in the world. Finding the right surgeon in Tijuana, Mexico for you can be challenging. There are so many, each of them promising flawless results. But there are some questions that you can ask and which will help you find the right one for your specific case. How many years have you been performing Orthopedic/Knee Surgery? How often did you perform it? What are the advantages and disadvantages of Hip Replacement Surgery Partial or Total? Which are the risks and complications? What if I am not happy with the Hip Replacement Surgery Partial or Total results? How long should I be staying for recovery? Are you certified? Are you a member of any Orthopedic/Knee Surgery association or society? What if something goes wrong during Hip Replacement Surgery Partial or Total procedure? Mexico has been renowned as one of the best destinations for medical tourism, offering excellent medical care in the field of orthopedics. Internationally accredited medical facilities are located in key cities such as Tijuana. Surgeons and physicians in Mexico provide top-quality care and expertise to both local and international patients. Find out more about the best orthopedic doctors in Tijuana, Mexico! Contact us and choose the best option for you!
---
Best Surgeons for Hip Surgery in Tijuana Mexico
Orthopedic surgeons in Tijuana have specialized in hip replacement surgery. They are board-certified and have extensive experience in providing high-quality hip surgeries to their patients.
Language is not a problem since they speak English very well and also provide a video consultation.
Need more details about Tijuana hip surgeons? Contact our team and we will connect you with the best surgeons in Tijuana.
---
Enjoy a Smooth Vacation with a Family in Tijuana!
Before getting your hip replaced in Tijuana, you can relax on a smooth vacation with your family. Tijuana reminds a lot of a typical American city because of its culture. Therefore, you'll enjoy this place while walking Tijuana streets or visiting top locations such as
Tijuana Cultural Center
Avenida Revolucion
Mercado El Popo
---
Get Your Hip Replacement Surgery in Tijuana Mexico Today!
Get quick medical care at a low cost in our top clinic for Hip Replacement in Tijuana Mexico. Return home happy with the results and beautiful memories of a lovely vacation in this border city.
Contact PlacidWay team for further information or to book an appointment.
---