Orthopaedics Art by Dr. Jesus Raul Arjona Alcocer
Dr. Raul Arjona Alcocer - Sports Medicine in Cancun, Mexico
Hospital Azura, Consultorio 504, Av Sunyaxchen 59-6, Cancún, Q.R. 77509, Cancun 77509, Mexico

Specialty:

Orthopedic/Knee Surgery

Focus Area:

Orthopaedics Art | Dr Jesus Raul Arjona Alcocer | Cancun | Mexico | Arthroscopy Surgery | Joint Replacement Surgery | Prosthesis Surgery | Sports Medicine
Orthopaedics Art by Dr. Jesus Raul Arjona Alcocer Profile Overview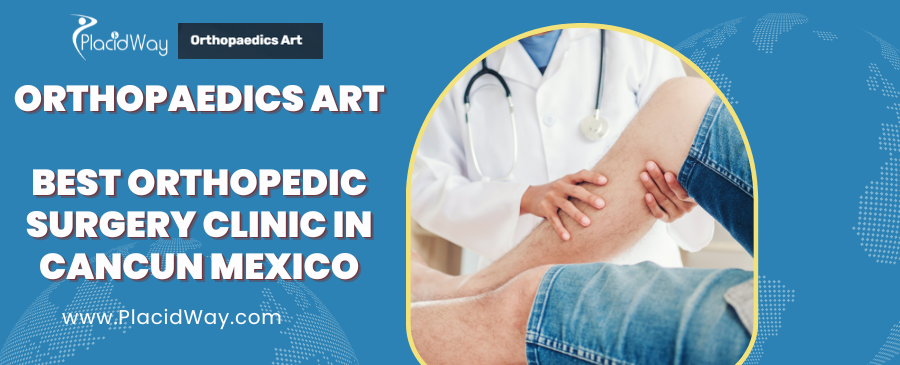 Orthopaedics Art by Dr. Jesus Raul Arjona Alcocer is the premier choice for sports medicine and orthopedic surgery in Cancun, Mexico. Patients can be confident knowing that they are placing their trust in the hands of Dr. Jesus Raul Arjona Alcocer - an experienced and highly qualified physician who specializes in treating any issue related to the musculoskeletal system. He is particularly knowledgeable on conditions affecting the hip, knee, ankle and shoulder.
What's more, Dr. Arjona Alcocer is a leader in minimally invasive surgery techniques and has treated over 17,000 patients. He also has extensive experience in sports medicine. Patients can rest assured that they will receive top of the line care at Orthopaedics Art. With Dr. Arjona Alcocer's expertise and the clinic's state-of-the-art facilities, Orthopaedics Art is the perfect choice for quality orthopedic surgery in Cancun.
Many local and abroad patients have been helped by the Dr. Jesus Raul Arjona Alcocer team, and have experienced profound life changes in terms of their health, quality of life and overall happiness. The clinic's commitment to providing excellent care throughout each patient's journey is what sets them apart from other orthopedic clinics in Cancun. By offering individualized assessment, diagnosis, treatment, and follow-up care that is tailored to the patient's specific needs, Dr. Jesus Raul Arjona is able to provide its patients with the highest level of care possible.
Advantages of Choosing Sports Medicine & Orthopedic Surgery in Cancun, Mexico
Comprehensive and personalized care for each patient

A safe, modern and comfortable environment for recovery

Quicker recovery time due to favorable climate conditions

Easy access for travelers from the US and Canada

Professional multilingual staff

International accreditation for medical

Affordable cost

High-quality medical care

Qualified and experienced surgeons

State of the art surgical facilities
FAQ about Orthopedic Surgery in Cancun, Mexico
Q: How safe is sports medicine and orthopedic surgery in Cancun, Mexico?
A: Orthopedic surgery and sports medicine in Cancun, Mexico is very safe. The medical facilities and doctors in Cancun are held to the same standards as elsewhere around the world, and use state-of-the-art equipment. The surgeons also have years of experience performing orthopedic procedures and get continuous training to stay up to date on the latest advances in orthopedic surgery.
Q: What types of orthopedic surgery are available in Cancun?
A: The surgeons in Cancun specialize in a range of orthopedic surgeries, such as knee and hip replacements, spinal fusion, sports medicine procedures, rotator cuff repairs, ACL reconstructions, carpal tunnel release, tendon repair and more.
Q: How long is the recovery period after orthopedic surgery in Cancun?
A: The recovery time after an orthopedic surgery depends on the type of procedure and your individual circumstances. Generally, it's recommended to take around 1-2 weeks off from work or other activities to rest and heal post-surgery. You may also require physical therapy or other rehabilitation services to help you fully recover.
Q: Why many patients choose Cancun for orthopedic surgery?
A: Patients choose to undergo orthopedic surgery in Cancun, Mexico for a variety of reasons. First and foremost, Cancun provides an exceptional medical care system with access to highly trained orthopedic surgeons. In addition, it is a convenient location for those located in South and Central America, as well as the United States.
Request a Consultation for Orthopedic Surgery in Cancun, Mexico at PlacidWay!
Now, you can get high-quality and affordable orthopedic surgery in Cancun, Mexico. Our healthcare specialists are committed to providing you with the best care possible. PlacidWay is your one-stop solution for all your medical needs. We have a network of world-class hospitals and clinics that specialize in orthopedic surgery. Click contact us button below to get started:

---
Orthopaedics Art by Dr. Jesus Raul Arjona Alcocer, Cancun, Mexico Profile Details
If you are looking for an orthopedic surgery clinic in Cancun that provides the best and most affordable treatment for hip or knee injury, Orthopaedics Art is the place to go. Our team of experienced orthopedic surgeons offers a range of specialized services including arthroscopy surgery, joint replacement surgery, prosthesis surgery and sports medicine. This allows us to provide you with the best possible outcome for your hip or knee injury.
We understand that every patient is unique and requires individualized care. Our team takes the time to evaluate your condition, discuss treatment options and create a personalized plan of care tailored to meet your specific needs. We believe in providing the highest quality of care while still taking into account your budget. Our ultimate goal is to help you regain function, reduce pain and maximize mobility for a better quality of life.

---
Orthopaedics Art by Dr. Jesus Raul Arjona Alcocer Treatments Offered
Check below for information about procedures and treatments offered by Orthopaedics Art in Cancun, Mexico:
Joint Replacement Surgery
For those with chronic joint issues, joint replacement surgery is a viable option to reduce pain and improve mobility. This type of surgery involves removing the damaged part of the joint and replacing it with an artificial one called prosthesis. The procedure can be done on any major joints in the body such as the hips, knees, elbows, shoulders, wrists, and ankles.
Hip replacement surgery, technically known as hip arthroplasty, is a procedure in which the surgeon removes the damaged sections of the hip joint and replaces them with new parts. The most common reason for needing a hip replacement is due to arthritis or other forms of damage that cause pain and reduced mobility.
For those that are suffering from knee pain and degenerative joint diseases, the best option is to undergo a knee replacement surgery. This procedure involves the removal of damaged cartilage and bone in the knee, followed by the insertion of an artificial joint or prosthesis. The goal of this surgery is to improve mobility and reduce pain.
Prosthesis Surgery
Prosthesis surgery is a surgical procedure in which artificial body parts are used to replace missing or damaged ones. Prostheses can be used to replace limbs, joints, teeth, and organs such as the heart, bladder and kidneys. In some cases, prosthesis surgery may also involve attaching a device such as an artificial joint or implant to an existing part of the body.
Arthroscopy Surgery is a minimally invasive surgical procedure that uses a special instrument, called an arthroscope, to view and treat problems inside a joint. A tiny camera is attached to the end of the arthroscope and inserted into a joint through a small incision. The camera transmits images of the inside of the joint onto a video monitor, allowing your doctor to examine and diagnose the problem.

---
Orthopaedics Art by Dr. Jesus Raul Arjona Alcocer Certificates, Accreditations, Qualifications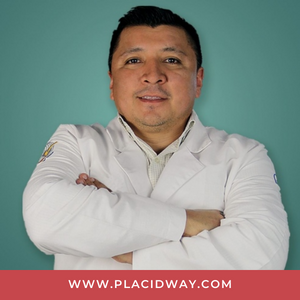 Doctor Name: Dr. Jesus Raul Arjona Alcocer
Experiences and Qualifications:
Bachelor of Medicine at the Faculty of Medicine of the UAdY.

Orthopedics at the General Hospital of Sonora, endorsed by UNAM.

Postgraduate in Articular Reconstructive Surgery and Arthroscopy, at the Hospital de Ortopedia de Mérida, endorsed by the UAdY.

Mexican Council of Orthopedics and Traumatology A.C.

Member of AMECRA, College of Traumatologists of Quintana Roo, and FEMECOT.

Member of ISAKOS, Medical Tourism Association, and Mexican Society of Hip Surgery.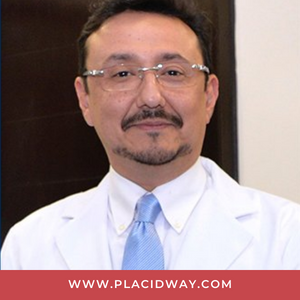 Doctor Name: Dr Raul Barragan Parrao
Memberships and Qualifications:
Member of Mexican Association of Endoscopic Surgery, AMCE, 2014

Member of Mexican Association of General Surgery, AMCG, 2015

General Surgery, Autonomous University of Yucatan, 2000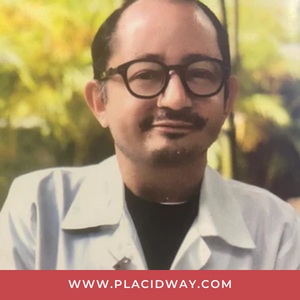 Doctor Name: Dr Rafael Ruiz Ojeda
Experiences and Educations:
Universidad Michoacana de San Nicolás de Hidalgo (UMSNH)

Completed the Specialty in Internal Medicine at the University of Guanajuato (UG)

Expert in Intensive Medicine

---
Orthopaedics Art by Dr. Jesus Raul Arjona Alcocer Testimonials
Here you can check reviews from real patients after having orthopedic surgery in Cancun, Mexico at Dr. Jesus Raul Arjona:
"Doctor Arjona is a wonderful physician. He is a good surgeon. And he has an excellent bedside manner. I first saw Dr. Arjona to discuss the ongoing pain I had in my foot, when I walked. He provided me with a surgical plan. Before we were able to have surgery, I was in a automobile accident. The only injury I sustained was a fracture to that same foot. Dr. Arjona prepared a new surgical plan. The surgery, along with prescribed physical therapy, has allowed me to walk better. I highly recommend Dr. Arjona. I am an English speaker and he was able to explain everything perfectly."
Lynn Luchs
"My experience with Doctor Raúl Arjona has been excellent from the first consultation, after the anterior cruciate ligament surgery was a success, his physiotherapy recommendation is the best in Cancun and in general I have not had any problems throughout the process, everything has been fluent and with experience and quality care from the Doctor. Widely recommended!!!!!"
Karla Guerrero
"Hello, good afternoon. I want to thank Doctor Jesús Arjona, for his great experience in his profession, since we had the opportunity and the luck that he operated on my mother's knee, he gave her a knee prosthesis, since it was a very difficult operation and delicate, the truth was that the operation was a success, my mother's knee was fine, thank you for everything, for your experience and kindness."
Samira Valente
"Excellent attention from Dr. Arjona. When I tore my calcaneus, I was worried that I would have permanent problems walking, but today, 16 months after my injury, I can carry out my activities normally. All this thanks to the attention and recommendations of Dr. Arjona, to whom I am completely grateful. I recommend it with total confidence."
Brandon Mejía
"Excellent attention from Dr. Arjona…he resolved my injury without surgery and I am fully recovered. Likewise, Dr. Arjona has supported us by caring for several youth baseball players from our Cancun Panthers Organization / National and International Baseball Tournaments, being our Head of Medical Services and treating injuries to baseball players, resolving and giving them a prompt and positive solution to allow them to continue practicing baseball. Sport at a high level. Very grateful always….highly recommended…..!!!!"
Daniel Alejo

---
Orthopaedics Art by Dr. Jesus Raul Arjona Alcocer Awards & Recognitions
---
Cancun, Mexico Destination Overview
Many people have orthopedic problems, and they don't want to do too much walking. Fortunately, there are other ways to visit Cancun that don't require a lot of exercise. Here's a guide on how to get there by plane, bus, car, ship, and more!
By Plane: Most people fly into the Cancun International Airport (CUN). The airport is located just minutes from downtown Cancun. From the airport, you can take a taxi or rent a car to get to your destination.
By Bus: Another option to visit Cancun is by bus. There are several buses that run between Mexico City and Cancun, as well as other major cities in Mexico. The cost is usually very inexpensive and the journey takes around 15 hours.
By Car: If you don't want to take public transportation, you can rent a car and drive yourself to Cancun. This is an especially good option if you plan to explore other parts of Mexico as well during your trip. Be sure to check the car rental company's policies before you book, as some may require a valid driver's license from your home country.
By Ship: You can also travel to Cancun by cruise ship. Many major cruises offer stops in Cancun, including Royal Caribbean and Carnival. This is an excellent way to travel if you want to see more of the Caribbean Sea during your trip.
By Train: If you have time, you may want to consider taking a train from Mexico City to Cancun. The journey takes around 12 hours and is much cheaper than flying or renting a car. However, it can be uncomfortable as the trains are often crowded and there are limited bathroom facilities.

---
---
Reviews
Allan W

Excellent experience. Dr. Arjona went far beyond the initial prognosis to repair a much more complicated surgery than planned. As I was waiting for the elevator, a former patient saw me and said he's great and I would have to agree 110%

Orthopaedics Art by Dr. Jesus Raul Arjona Alcocer

Feb 01 2023

Sven B

I – as a German coming from a very good health system – my demands on health and especially my concerns about surgery abroad have been very high. With a fracture in 2 fingers, one of which had to be fixed by splint, I was faced with the decision of where to have the surgery. Since the cost was covered by my insurance, my motivation was not the cheaper price in Mexico. I was previously x-rayed in Texas Austin in the Emergency Room and was thus allowed to directly experience the American health care system. In America they could not give me an operation date within a week, so I had to look for alternatives and luckily I met Dr Raul in Cancun. I am very happy with this decision. The competence and advice were outstanding from the beginning. As a non-medical doctor, I sent all his recommendation and even picture and video of my surgery to surgeon friends from Germany. All of them assured me that I would not have received a better surgery even in Germany. The service is also absolutely overwhelming. I have never experienced a Dr. who responds within minutes to messages or pictures with questions via WhatsApp. All materials (splint for the fracture from Stryker) are first-class brand products, which according to international standards also allow a follow-up treatment in Germany without any problems. Also the billing was absolutely smooth and included all important details for my German insurance. Compared to America, better in every respect and absolutely recommendable.

Orthopaedics Art by Dr. Jesus Raul Arjona Alcocer

Feb 03 2023

Jamie N

Dr. Arjona is an AMAZING surgeon!!!!. I had been in pain for 2 months from a slip and fall. I tore my R ACL and tore my Lisfranc ligament in my R foot. I contacted several doctors in Mexico and Dr. Arjona's responses were quick and to the point. I had done my own research on the repair techniques that were needed for my injuries as I don't have medical insurance. I contacted a local American doctor in my area and was quoted an astronomical amount. I went online and contacted 3 doctors in Mexico. Dr. Arjona's quick email, Whats App, and phone responses lead me to have faith in choosing him to perform surgery. His knowledge of my injuries was amazing. I knew immediately when i woke up from surgery that my foot was already better. I did not have the aching constant pain I had been living with anymore. I was able to walk with a boot and no crutches in and even get out and see a bit of Cancun. The medical system in Mexico is much more catering an personal to the patients than in America. For individuals who don't have medical insurance this a wonderful option. I was able to make a vacation out of the trip to Cancun. I highly recommend Dr. Arjona and his staff. I know 100% I made the right decision in choosing Dr. Arjona!!!

Orthopaedics Art by Dr. Jesus Raul Arjona Alcocer

Oct 20 2022
---
Orthopedic/Knee-Surgery Related Packages
Orthopedic/Knee-Surgery Related Experiences