Dental Crowns in Cabo San Lucas
Why Should I Go to Cabo for Dental Crowns?
Are you looking for cheap dental crowns and a refreshing holiday? If you choose Dental Crowns in Los Cabos you will have both pleasures at once.
Hundreds of patients from North America visit this hot tourist spot to get low-cost crowns and enjoy Los Cabo's scenery. Today, we will guide you in choosing your dental care in this southern Mexican resort in Baja California Sur state.
We recommend the following:
Clinic: PURE Smile Makeover Center
Doctor: Jose Valdes Morton
Procedure:  Dental Crowns
Cost in Cabo: $350
Cost in Other Countries: From $1,000
Top Tourist Attractions: Medano beach, Playa del Amor, El Arco de Cabo San Lucas, etc.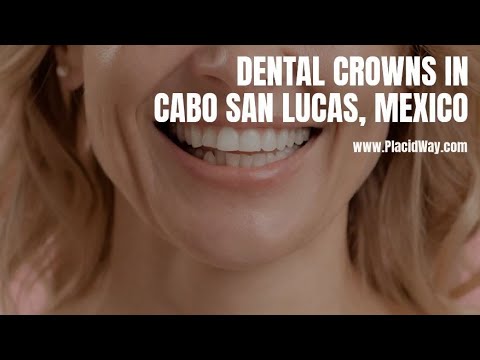 ---
Cost of Dental Crown in Cabo San Lucas, Mexico
If you are curious to know the cost of dental crowns in Cabo, we will help you out. Dental tourists visit Los Cabos not only for a vacation but also for low-cost dental work. Therefore, you will pay $350 for a single tooth crown in Cabo San Lucas while in the USA it costs over $1,750.
The same dental treatment is above $1,000 in Canada. Los Cabos is between 60% and 80% cheaper to get dental crowns than North America.
You should also bear in mind that being cheap here doesn't mean poor quality. Dental clinics in Cabo are working at high standards to provide you with high-quality dental care.
Here is our cost comparison table for teeth crowns:
Dental Crowns Cost Comparison in Mexico

| Country | Procedure | Price |
| --- | --- | --- |
| Canada | Dental Crowns, Dentistry | $1000 |
| Mexico | Dental Crowns, Dentistry | $350 |
| United States | Dental Crowns, Dentistry | $1750 |
---
Dental Clinics in Los Cabos, Mexico
Worried if the clinic is equipped with all necessary materials and if it sterilizes its dental devices? Do not worry, since our recommended clinics ensure world-class treatment because they use modern technology and follow stringent sterilization protocols. This leads to high-quality disinfection and safety.
The clinics in Cabo also have a team of experienced English-speaking dentists who provide top-notch services. These clinics also have their in-house lab which enables you to get your teeth crowns within a lesser waiting time.
Meet your future clinic in Los Cabos below.
Top Center
Advanced Cabo Dentistry is one of the top international clinics that offer Restorative Dentistry and Cosmetic dentistry solutions in San Jose Del Cabo, Mexico. Key procedures include Dental Implants, Bridges, Crowns, Endodontics, Fillings, Braces, Teeth Whitening and more.
Top Center
PURE Smile Makeover Center is a dental care clinic that provides a wide range of services for local and international patients located in San Jose Del Cabo, Mexico. The clinic provides high-end dental procedures such as general and advanced dental care, cosmetic dentistry, maxillofacial surgery, implant dentistry, orthodontics, and more.
---
---
Dental Care in Cabo San Lucas, Mexico Reviews
---
Best Dentist in Cabo San Lucas for Crowns
The best dentists in Cabo San Lucas have been treating numerous international patients for over 10 years. They attended training at renowned dental schools and bring their knowledge to their practice in Cabo.
Cabo San Lucas dentists treat each person by providing dental care that fits their individual needs and goals. Your oral health and beautiful smile are their priority.
Want to meet your dentist in Los Cabos? Contact our team and we will help you find the right dentist for your needs.
Dr Valdes Morton has a degree in Dental Surgery from the University of Monterrey and a diploma of ...
---
Visit Cabo San Lucas for Crowns & Also Explore Scenic Beauty of Los Cabos!
Would you like to relax in the warm weather while enjoying the spectacular scenery of Los Cabos? Or are you more of an adventurous type of person who is ready to try some extreme water sports? Whatever type of vacation you're looking for, Cabo has it.
Here are the things we suggest you do during your dental treatment stay in Cabo San Lucas:
Visit El Arco and the Bay of Cabo San Lucas
Explore top beaches such as Medano, Amor, and Chileno beach
Go for scuba-diving
Take some extreme water sports
Keyhole Rock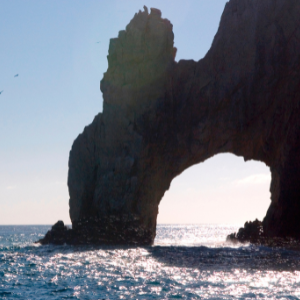 White-sand beach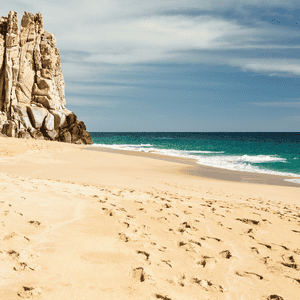 ---
Get Cost-Effective Dental Crowns in Cabo San Lucas, Mexico Today!
Cost-effective Dental Crowns in Cabo San Lucas can be yours today. Choose a unique vacation in Los Cabos in addition to cheap dental work.
Do not hesitate to contact our PlacidWay team for any questions you may have. And we will send you a free price estimate.
---