Cosmetic Dentistry in Cabo
Why Choose Cosmetic Dental Work in Cabo?
Feeling low self-esteem due to damaged or missing teeth? If you want to improve your smile at a lower price than your home country, choose affordable Cosmetic Dentistry in Cabo, Mexico! 
Thousands of people from North America visit Cabo yearly to get low-cost and quality dental work. This stunning Mexican resort is also known for its spectacular beaches and scenery.
Here is what we recommend:
Clinic: PURE Smile Makeover Center
Doctor: Jose Valdes Morton
Procedure: Cosmetic Dentistry
Dental Implant Cost in Cabo: $1,700
Cost in Other Countries: From $3,500
Top Tourist Attractions: Medano beach, Playa del Amor, El Arco de Cabo San Lucas, and more.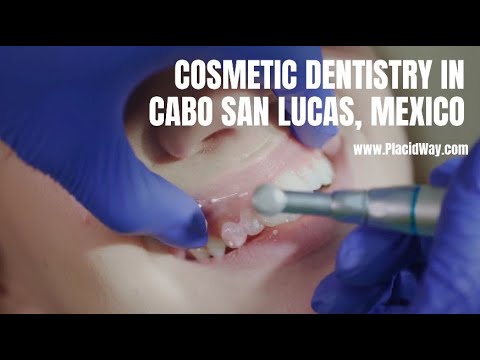 ---
Cosmetic Dentistry Cost in Cabo
Wondering what is the cost of cosmetic dentistry in Cabo compared to the USA? A simple teeth whitening procedure cost about $200 in Los Cabos while a tooth veneer is $550.
In the USA, for example, dental veneer cost over $1,750, and teeth implants over $3,500. If you need dental implants you can pay them for half of the American price in Cabo. Here they cost $1,700 or less.
Keep in mind that the prices will range based on the quality of materials, type of cosmetic dental procedure, and the clinic. Overall, in Cabo San Lucas you can save up to 70% on cosmetic dentistry. Check out the comparison table below for more information.
Dentistry Cost Comparison in Mexico

| Country | Procedure | Price |
| --- | --- | --- |
| Mexico | Dental Veneers, Dentistry | $550 |
| Mexico | Teeth Whitening, Dentistry | $197 |
| Mexico | Dental Crowns, Dentistry | $350 |
| Mexico | Dental Implants, Dentistry | $1689 |
| United States | Dental Implants, Dentistry | $3500 |
---
Best Cosmetic Dentistry Clinics in Cabo
Best dental clinics in Cabo are internationally accredited and have licensed dentists. These clinics offer a variety of esthetic dental procedures such as veneers, crowns, teeth implants, and teeth whitening.
Clinics in Los Cabos also have laboratories with all equipment and technology from developed countries like Germany, Switzerland, and others. Therefore, they are able to provide you with safe and quality dental care at an affordable price.
See Cabo clinics profiles below.
Top Center
Advanced Cabo Dentistry is one of the top international clinics that offer Restorative Dentistry and Cosmetic dentistry solutions in San Jose Del Cabo, Mexico. Key procedures include Dental Implants, Bridges, Crowns, Endodontics, Fillings, Braces, Teeth Whitening and more.
Top Center
PURE Smile Makeover Center is a dental care clinic that provides a wide range of services for local and international patients located in San Jose Del Cabo, Mexico. The clinic provides high-end dental procedures such as general and advanced dental care, cosmetic dentistry, maxillofacial surgery, implant dentistry, orthodontics, and more.
---
---
Dental Work in Cabo San Lucas Reviews
---
FAQ for Dental Veneer Cost in Cabo
Here you'll find our answer about dental veneers cost in Los Cabos.
How much would I pay for Dental Veneers in Cabo San Lucas, Mexico?
Show More
If you need Dental Veneers than Cabo San Lucas, Mexico is an option that you might want to consider. Prices for Dental Veneers start at $332, but the final cost depends on the complexity of the procedure, the clinic and doctor that you choose, the materials and equipment needed and the duration of the treatment. There are many dental clinics in Cabo San Lucas, Mexico that offer Dental Veneers packages for international patients, which include transportation from the airport to the hotel and clinic, translators (if needed), consultation, second opinion diagnostic and case manager assistance. Dental Veneers will help you restore your oral health, teeth function and smile. Now you have no reason to postpone your dental treatment. With the affordable Dentistry prices in Cabo San Lucas, Mexico and the expertise of the dentists, you will have your teeth fixed in no time, without spending a fortune. Mexico is renowned for its dental tourism. Many medical tourists actually go for major dental work because of the cost advantages, so it's common to see patients having multiple crowns, implants and other dental cosmetic procedures. Thanks to modern technology some procedures which were done in several days before, can now be performed in just one day. You will go home with a brand new smile and restored confidence. To make sure that you choose the best dentist in Cabo San Lucas, Mexico, you will have to know exactly what to look for. Here are several questions that will help you make the best choice Are you certified in performing Dental Veneers? Are you a member of any Dentistry association or society? How many years of experience do you have performing Dental Veneers? How often have you performed this procedure? How many years of experience do you have performing Dentistry? What are the advantages and disadvantages of Dental Veneers? What about the risks and complications? What if something goes wrong during Dental Veneers procedure? What if I am not happy with Dental Veneers results? What happens if I arrive in my home country and I realize that something is not right with the Dentistry? Below you can find some of dentist in Cabo San Lucas, Mexico that offer most affordable price for Dental Veneers.Find out more about the best dentists in Cabo San Lucas, Mexico! Contact us and choose the best dental specialist!
---
Best Cosmetic Dentist In Cabo San Lucas
You will find a number of cosmetic dentists in Los Cabos who are able to provide you with high-quality treatment. You will return home satisfied with the final results and professional dental work you have received in Cabo clinics.
The best dentist in Cabo is an implantology specialist with more than 10 years of experience. Check his profile below and contact us if you need more information.
Dr Valdes Morton has a degree in Dental Surgery from the University of Monterrey and a diploma of ...
---
Discover Dental Tourism in Cabo San Lucas
Relax in the warm climate of Cabo San Lucas while receiving top-notch esthetic dental treatment. Experience an exotic and adventurous vacation in this stunning Mexican resort.
Here are the things you can do during your dental trip to Los Cabos:
Visit Land's End to explore the southern point of Baja California
Take a boat trip to Espiritu Santo Island - UNESCO Biosphere Reserve
Explore top beaches such as Medano, Amor, and Chileno beach
Keyhole Rock in Cabo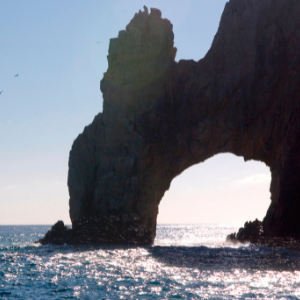 ---
Get New Teeth with Cosmetic Dentistry in Cabo San Lucas!
Cosmetic Dentistry in Cabo, Mexico is a practical option for self-pay patients. Experience a new smile and a lively vacation in Cabo San Lucas at 60% lower prices.
Feel free to contact our PlacidWay team for further guidance.
---