Cosmetic Dentistry in Cabo San Lucas, Mexico
Get Perfect Smile with Cosmetic Dentistry in Cabo San Lucas, Mexico
Category:
Dental Tourism Abroad
Cosmetic Dentistry in Cabo: A Guide to a Perfect Smile
Cosmetic dentistry has become increasingly popular over the years, and Cabo San Lucas, Mexico is one of the top destinations for dental tourism. Patients from around the world flock to Cabo to receive quality cosmetic dental procedures at a fraction of the cost compared to what they would pay in their home countries. But why choose Cabo for cosmetic dentistry? Here are six advantages of getting dental treatments in Cabo.
Advantages of Choosing Cosmetic Dentistry in Cabo San Lucas, Mexico
Affordable prices: Cosmetic dentistry in Cabo is much more affordable than in other countries, with prices that are up to 70% lower.
Experienced dentists: The dentists in Cabo are highly trained and experienced in cosmetic dentistry, ensuring that patients receive the best possible care.
State-of-the-art facilities: Cabo is home to modern and well-equipped dental clinics, offering the latest in dental technology and techniques.
Relaxing vacation: Cabo is a beautiful and relaxing vacation destination, making it the perfect place to combine dental treatments with a much-needed break from the stresses of everyday life.
Quality of care: Patients in Cabo receive the same quality of care as they would in their home countries, with many dental clinics offering services such as digital x-rays, laser dentistry, and more.
Convenient location: Cabo is conveniently located near major airports and tourist destinations, making it easy for patients to travel to and from the city for dental treatments.
Top Dental Clinics in Cabo San Lucas, Mexico
Best Dentists in Cabo San Lucas, Mexico
Why Choose Cabo San Lucas, Mexico for Dental Treatments?
Cabo San Lucas is a stunning and popular tourist destination, renowned for its beautiful beaches, luxurious resorts, and exciting nightlife. It is also a top destination for medical tourism, offering patients from around the world access to quality medical care and facilities.
By choosing Cabo for cosmetic dentistry, patients can receive the treatments they need in a beautiful and relaxing environment, all while saving money and taking advantage of the many benefits that the city has to offer!
Get FREE QUOTE for Cosmetic Dentistry in Cabo San Lucas, Mexico at PlacidWay Today!
Book your cosmetic dentistry in Cabo San Lucas, Mexico consultation with PlacidWay Medical Tourism today and start your journey to a perfect smile. With our comprehensive support and expert advice, we will help you find the best dental clinic in Cabo and make sure that your trip is stress-free and comfortable. Click contact us button below to get started!

Cosmetic Dentistry in Cabo San Lucas, Mexico at Low Cost!
Keywords: Cosmetic Dentistry in Cabo San Lucas Mexico
Popular Medical Centers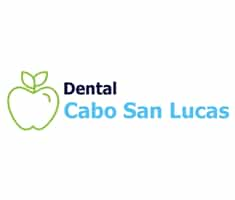 Cabo San Lucas Dental Clinic, located in Cabo San Lucas, Mexico, is one of the best dental clinics in the city, offering safe and affordable dental procedures, such as dental implants, dental veneers, dental crowns, dental bridges, cosmetic dentistry and much more.
Deep Cleaning from $60
Dental Fillings from $80
Tooth Extraction from $90
Inlay Onlay Restoration from $300
Teeth Whitening from $250
Dental Crowns from $450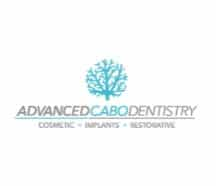 Advanced Cabo Dentistry is one of the top international clinics that offer Restorative Dentistry and Cosmetic dentistry solutions in San Jose Del Cabo, Mexico. Key procedures include Dental Implants, Bridges, Crowns, Endodontics, Fillings, Braces, Teeth Whitening and more.
Cosmetic Dentistry from $250
Dental Implants from $990
Dental Implants from $1950
Teeth Whitening from $100
Inlay Onlay Restoration from $550
Dental Crowns from $550