IVF with Gender Selection in Dubai, UAE
Affordable Sex Selection Fertility Treatment in Dubai for Family Balancing
If you and your partner have a specific gender preference for your future baby, IVF with Gender Selection in Dubai, UAE could be the ideal choice for you. Dubai attracts hundreds of couples every year who are seeking IVF (In Vitro Fertilization) and family balancing treatments. One of the primary reasons for this is the city's world-class healthcare system, which offers cutting-edge technologies and facilities to support fertility treatments. Moreover, Dubai is home to renowned doctors and specialists in the field of reproductive medicine, who possess vast experience and expertise in providing gender selection services.
By opting for Gender Selection Fertility Treatments in Dubai, UAE, you can benefit from the latest advancements in assisted reproductive technologies while receiving personalized care and guidance throughout your journey. In addition to the exceptional healthcare system and skilled professionals, Dubai offers a supportive environment for couples seeking gender selection. The city provides a blend of modern infrastructure, luxurious accommodations, and a cosmopolitan lifestyle, ensuring a comfortable and stress-free experience for couples during their fertility journey.
Furthermore, Dubai's legal framework allows for the practice of gender selection under specific circumstances, making it a feasible option for couples who have a strong desire to balance their family dynamics. By choosing Gender Selection in Dubai, you can avail yourself of world-class medical services in a culturally diverse and vibrant city, while working towards fulfilling your dreams of having a baby of the desired gender. Check our exclusive options for Gender Selection in Dubai, UAE below to learn more: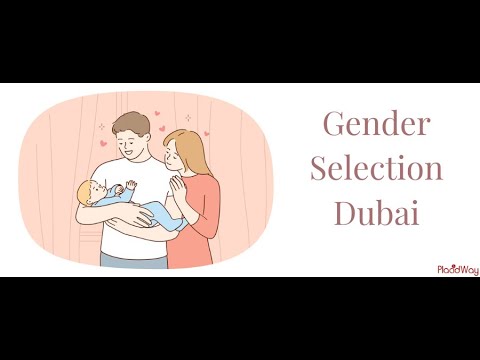 ---
IVF with Sex Selection Packages in Dubai, UAE
Dubai, UAE offers comprehensive IVF with Sex Selection packages to couples who desire to choose the gender of their baby. These packages provide a combination of advanced fertility treatments and the option to select the desired gender of the future child. Dubai's renowned medical centers and fertility clinics specialize in providing these services with the utmost care, expertise, and professionalism.
The packages typically include consultations with experienced fertility specialists, state-of-the-art IVF procedures, genetic testing for gender selection, and ongoing support throughout the process. With the availability of these packages, couples can embark on their journey towards family balancing with confidence, knowing that they have access to cutting-edge technology and the guidance of skilled medical professionals in Dubai, UAE.
Experience top-notch IVF treatment with gender selection in Dubai, UAE by renowned fertility special
---
Cost of Gender Selection in Dubai, UAE
Dubai clinics cater to international patients seeking gender selection services, as this treatment is prohibited in many countries. Couples who have a specific gender preference for their child are willing to pay approximately $10,000 in Dubai to undergo the procedure. For instance, if a couple desires a son, fertility specialists in Dubai will utilize IVF treatment to assist them in achieving their goal. It's worth noting that the cost of the same procedure can be significantly higher in other countries. In Australia, the cost averages around $15,500, while in the UK, it reaches approximately $17,000. North America sees even higher prices, with costs exceeding $20,000. For more detailed information on prices, please refer to the table below. See our price list table below to learn more:
IVF with Gender Selection Centers Cost Comparison in Dubai, UAE
| Provider | Procedure | Price |
| --- | --- | --- |
| BEST LIFE FERTILITY CENTER BY DR MAZEN DAYEH | IVF with Gender Selection, Fertility Treatment | $10000 |
IVF with Gender Selection Cost Comparison in UAE

| Country | Procedure | Price |
| --- | --- | --- |
| United Kingdom | IVF with Gender Selection, Fertility Treatment | $17000 |
| Australia | IVF with Gender Selection, Fertility Treatment | $15500 |
| United States | IVF with Gender Selection, Fertility Treatment | $20000 |
| Canada | IVF with Gender Selection, Fertility Treatment | $22000 |
---
Top Hospitals for Gender Selection in Dubai
Dubai is renowned for its awe-inspiring infrastructure, and this level of excellence extends to its medical centers as well. When it comes to IVF treatment, couples can expect top-notch facilities and the latest advancements in technology in Dubai's medical centers. These centers prioritize quality and safety, ensuring that patients receive the best possible care throughout their fertility journey. One notable advantage for international patients is the availability of bilingual staff, who can effectively communicate and provide support in multiple languages.
Additionally, the hospital rooms are designed for utmost comfort, allowing patients to relax and recover in a serene environment. The medical professionals in Dubai's clinics are highly skilled and experienced, providing expert guidance and personalized care to each patient. With these exceptional attributes, couples can feel secure and confident in their choice of Dubai clinics for their IVF treatment.
Top Center
Canadian Specialist Hospital in Dubai, UAE offers world-class medical care along with best in class dentistry, cardiology, dermatology, pediatrics, orthopedics, rehabilitation and more.
Top Center
NMC Royal Hospital is a multi-specialty hospital located in Abu Dhabi, UAE. The specialties of the hospital include Fertility treatment, IVF, Plastic Surgery, Dentistry, Bariatric Surgery, Ayurveda, Nephrology, Physiotherapy, Gynecology, Orthopedics, General Medicine, etc.
Top Center
Fertility Center in Dubai / sharjah UAE by Dr. Mazen Dayeh will provide you with reliable fertility solutions with IVF and Gynecology.
---
Watch Informative Video about IVF Treatment in Dubai, UAE
If you're looking for valuable insights into IVF treatment in Dubai, UAE, watching an informative video can be a great way to gain knowledge and understanding. Videos on this topic can provide a visual and engaging experience, offering details about the process, technologies used, success rates, and testimonials from patients who have undergone IVF treatment in Dubai. These videos often showcase the state-of-the-art facilities, experienced medical professionals, and the comprehensive care provided in Dubai's renowned fertility clinics. By watching an informative video, you can gather essential information, alleviate any concerns, and make more informed decisions about pursuing IVF with Gender Selection in Dubai, UAE.
---
Fertility Treatment in Dubai Reviews
When considering fertility treatment in Dubai, UAE, reading reviews can be an informative step to gain insights and perspectives from individuals who have undergone such treatments. Reviews provide first-hand accounts of patients' experiences, allowing you to gauge the quality of care, success rates, and overall satisfaction with the fertility clinics in Dubai. These reviews often touch upon various aspects, including the professionalism and expertise of the medical staff, the effectiveness of the treatments, the level of personalized care, and the facilities and amenities provided. By reading fertility treatment reviews in Dubai, you can gather a range of opinions and experiences, which can help you make a more informed decision about choosing the right fertility clinic and treatment option that aligns with your specific needs and expectations.
---
IVF with Gender Selection in Dubai, UAE - Frequently Asked Questions
Unlock the answers to your burning questions about IVF with gender selection in Dubai, UAE. Wondering about the legality, process, success rates, risks, costs, or ethical considerations? We've got you covered. Discover concise and insightful answers to these frequently asked questions, empowering you to make informed decisions on your fertility journey.
Is gender selection legal in Dubai, UAE?
Yes, gender selection is legal in Dubai, UAE, under specific circumstances and with the approval of the appropriate authorities.
What is the process of IVF with gender selection in Dubai?
IVF with gender selection in Dubai involves stimulating the ovaries to produce multiple eggs, retrieving the eggs, fertilizing them with sperm in a laboratory, and then performing genetic testing to determine the gender of the embryos. Only embryos of the desired gender are transferred to the uterus.
What are the success rates of IVF with gender selection in Dubai?
Success rates vary depending on individual factors, such as age, overall health, and fertility issues. However, Dubai's fertility clinics have high success rates for IVF with gender selection, and your fertility specialist can provide you with personalized information based on your specific circumstances.
Are there any risks or side effects associated with IVF with gender selection?
As with any medical procedure, there are potential risks and side effects associated with IVF, such as multiple pregnancies, ovarian hyperstimulation syndrome (OHSS), and the possibility of unsuccessful cycles. Your fertility specialist will discuss these risks with you and monitor your progress closely throughout the treatment.
How much does IVF with gender selection cost in Dubai, UAE?
The cost of IVF with gender selection in Dubai can vary depending on several factors, including the specific clinic, the treatment plan, additional services, and medications. It is advisable to consult with the fertility clinics directly for accurate cost information.
Are there any legal or ethical considerations regarding gender selection in Dubai?
Gender selection in Dubai is subject to strict ethical guidelines and is only allowed for certain reasons, such as family balancing or the prevention of serious genetic disorders. It is essential to consult with a qualified fertility specialist who can guide you through the legal and ethical aspects of gender selection in Dubai, UAE.
---
Fertility Specialists in Dubai, UAE
Dubai's fertility specialists are dedicated to providing a safe and affordable gender selection experience that fulfills your desires for family balancing. PlacidWay, a trusted healthcare resource, can assist you in connecting with the ideal doctor in Dubai who will meet your specific needs. With PlacidWay's support, you can find a fertility specialist who offers convenient video consultations before your trip to Dubai and ensures a comprehensive follow-up after the procedure. This allows you to have a thorough discussion in English with your doctor, exploring all your options for IVF with Gender Selection in Dubai and receiving the guidance you need to make informed decisions for your fertility journey. See our doctor profile below to learn more:
Dr. Muhammad Mazen Dayeh | IVF Doctor in Dubai UAE Biography of Dr. Muhammad Mazen Dayeh Dr. Muh...
---
Why Choose IVF with Gender Selection in Dubai, UAE?
With its advanced technology, experienced specialists, and a legal framework in place, Dubai stands as a beacon of hope for couples seeking to balance their family dynamics. Whether you are drawn to Dubai's renowned medical expertise, competitive pricing, or its multicultural environment that embraces diversity, this vibrant city offers a compelling destination for your fertility journey. Embark on a transformative experience, guided by compassionate professionals, as you explore the realm of IVF with gender selection in Dubai, where the promise of creating the family of your dreams awaits. Here are 6 several reasons why many couples choose this city for gender selection procedures:
Advanced Technology: Dubai, UAE is renowned for its state-of-the-art medical technology and facilities, ensuring that you have access to the latest advancements in IVF with gender selection treatments.
Experienced Specialists: The city boasts a pool of experienced and skilled fertility specialists who have a deep understanding of IVF and gender selection procedures, providing you with expert guidance and personalized care throughout your journey.
Legal and Ethical Framework: Dubai has established legal and ethical guidelines for gender selection, ensuring that the process is carried out responsibly and within approved parameters.
International Patient Support: Dubai clinics are well-equipped to cater to the needs of international patients, offering bilingual staff, comfortable accommodations, and support services to make your experience smooth and convenient.
Competitive Pricing: IVF with gender selection in Dubai is often offered at competitive prices compared to other countries, making it a cost-effective option for couples seeking this specialized treatment.
Multicultural Environment: Dubai embraces a multicultural environment, providing a welcoming and inclusive atmosphere for couples from diverse backgrounds who are seeking fertility treatments.
Comprehensive Care: From initial consultations to post-procedure follow-ups, Dubai clinics prioritize providing comprehensive care, ensuring your well-being and supporting you throughout the entire IVF with gender selection process.
Visit Dubai for Gender Selection Process & Also Explore Futuristic City!
Visited by millions of tourists every year, Dubai is undoubtedly a unique destination to explore. Like a city from the future, with its stunning architecture, tall buildings, and various tourist attractions, Dubai is well worth a visit. So consider exploring the city while you're here for IVF treatment with your loved one.
Burj Khalifa - The tallest building in the world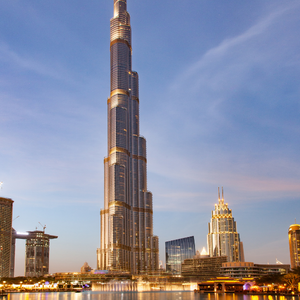 The Dubai Fountain at night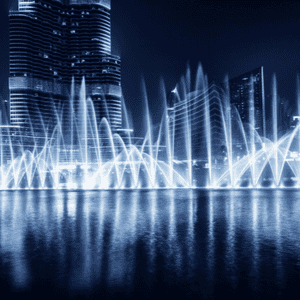 The Dubai Mall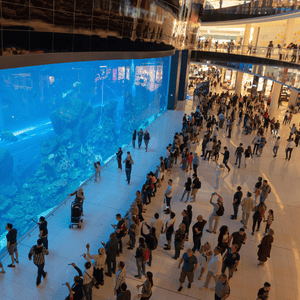 ---
Book Now Cost-Effective Sex Selection in Dubai!
Unlock the possibility of choosing the specific sex for your child through the advanced techniques offered in top-rated clinics abroad. Gender Selection in Dubai presents a remarkable opportunity for couples worldwide, with its high success rates and cutting-edge procedures. To embark on this transformative journey, contact our PlacidWay team who will assist you in arranging your trip to Dubai and guide you through the process of planning your family today.
---