Dental Veneers in Istanbul
Get Veneers in Istanbul, Turkey: Cheap Destination for Smile Makeover
Want to enhance your smile at an affordable cost? Dental veneers in Istanbul promise you a long-lasting smile makeover and a cost-saving option during a relaxing vacation in this enchanting place.
Don't think this is possible? Keep reading our guide to learn why so many UK and US patients visit Istanbul dental clinic in recent years.
Clinic: Bergedent Aesthetic Dental and Implantology
Procedure: Dental Veneerss
Package Deals: $3,770 and $3,860
Cost in Istanbul: $230
Cost in Other Countries: $1,500
Top Tourist Attractions: Aya Sofia Mosque, Topkapi Palace, Grand Bazaar, Blue Mosque, and more.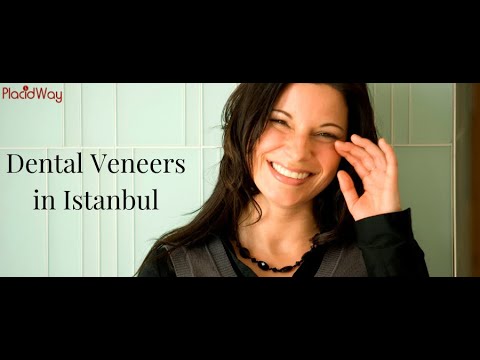 ---
Low-Cost Packages for Istanbul Veneers
Our all-inclusive packages can save you up to 60% compared to western countries. You can choose between a package deal of 6 Lumineers veneers for $3,770 and $3,860 for 10 upper & 10 lower premium zirconia veneers.
Or you can even get a special package designed for your individual needs. Thanks to Istanbul clinics, all is possible for a highly affordable price.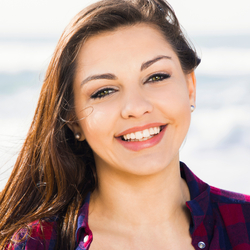 Dental Veneers, Dentistry
Dentart specialistst understand how even the smallest imperfections in your smile can you feel less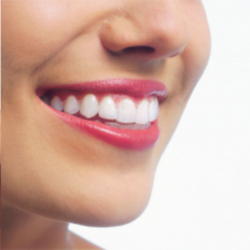 Dental Veneers, Dentistry
Bergedent provides a cheap package for Smile Makeover in Istanbul, Turkey. Get top treatment free qu
---
Cost of Dental Veneers in Istanbul Turkey
Dental Veneers in Istanbul price start at $230, which is over 80% less than the US price of $1,750. Enjoy a wonderful vacation in Istanbul during your stay for dental veneers and save over 50% on costs at home.
See the following table for price differences between Istanbul clinics and the USA.
Dental Veneers Centers Cost Comparison in Istanbul, Turkey
| Provider | Procedure | Price |
| --- | --- | --- |
| Cerrahi Group Dental Clinic | Dental Veneers, Dentistry | $230 |
| Bergedent Esthetic Dentistry and Implantology | Dental Veneers, Dentistry | $400 |
Dental Veneers Cost Comparison in Turkey

| Country | Procedure | Price |
| --- | --- | --- |
| Germany | Dental Veneers, Dentistry | $4213 |
| United States | Dental Veneers, Dentistry | $1750 |
| United Kingdom | Dental Veneers, Dentistry | $600 |
---
6 Best veneers Clinic in Istanbul Turkey
Known for its breathtaking architecture, Istanbul also boasts beautifully designed clinics that offer quality dental care to their patients. Dentists use modern equipment to provide effective treatment that can be compared to American standards.
You will also find positive former patient reviews that can help you understand how dentists in Istanbul perform veneers.
For this reason, we suggest you read the profiles of the top 6 clinics in Istanbul below and find the one that most suits you.
---
Videos to Watch about Veneers in Istanbul, Turkey
Dental veneers are no doubt an excellent aesthetic solution. Thanks to advanced technology, Istanbul clinics are among the best in the world to get teeth veneers. And so the patients confirm.
The following videos are an excellent way to select your options and prepare for a dental trip to Istanbul. Watch them to know more.
---
Dental Veneers in Istanbul Turkey Reviews from Real Patients
---
Questions & Answers about Dental Veneers Price in Istanbul, Turkey
We know that the price of teeth veneers is the decisive factor when considering the treatment abroad. That's why we took care that you understand low cost of dental veneers in Istanbul and the other benefits you'll get by coming here.
Therefore, read our answer below for an explanation.
What is Dental Veneers Cost in Istanbul, Turkey?
Show More
How Much Price of Dental Veneers in Istanbul, Turkey? The average price for Dental Veneers in Istanbul, Turkey is $300 approximately. The final price will be established after the surgeon will examine you and will determine exactly what type of procedure you need, how long the procedure will take, and what implant materials and medical equipment will be used. The price will also depend on the clinic and the surgeon's experience that you will choose. Dental veneers are an efficient and appreciated aesthetic dental solution, able to completely transform and improve the patient's smile. They're made of materials that look just like natural teeth. Dentists use them to correct various aesthetic imperfections such as tooth shade or shape. The procedure allows the patients to choose any shade of white, regardless of their natural tooth color Am I a Good Candidate for Dental Veneers? Dental veneers are recommended for people with unaesthetic dental gaps, stained teeth, dental traumas, asymmetrical teeth, or dental crowding. How Much You Can Save by Receiving Dental Veneers Treatment in Istanbul, Turkey? The average price for Dental Veneers in most of the leading countries may range between $2,500 and $5,500 approximately. However, you can receive the same treatment here in Istanbul, Turkey at around $300. So, you can save more than $3,000 by choosing Istanbul in Turkey as your preferred medical tourism destination for the Dental Veneers procedure. Dental Veneers Cost in Istanbul, Turkey Country Procedure Average Cost Istanbul, Turkey Dental Veneers $300 United Kingdom Dental Veneers $5,500 Approximate Cost of Dentistry Variations in Istanbul, Turkey Treatment Price Dental Implants $700 per tooth Dental Crowns $300 per tooth Other Costs to Consider If you are preparing for the overall expense of the Dental Veneers treatment in Istanbul, Turkey, you have to consider some other associated expenses as well. These expenses are: Hotels and accommodation Food and drinks during the stay Airfare and transport Travel insurance These are the details of the estimated costs and you should not grant it as the final cost of the Dental Veneers treatment in Istanbul, Turkey. However, you can always ask for free quotes and check how much you can save by going to Istanbul, Turkey for the Dental Veneers. Before and After results of Dental Veneers in Istanbul, Turkey Factors that Affect the Price of Dental Veneers in Istanbul, Turkey You can reach Istanbul, Turkey to get the Dental Veneers treatment conveniently. Before you plan to travel to this nation, you should be aware of the factors that can affect the package price. Have a look at the factors that can affect the overall cost of the treatment. Number of teeth requiring veneer The material is chosen for veneers (the radiance and quality of the veneers depend on the materials used) Age of the patient and his/her jaw flexibility Experience and qualification of the dentist What should I expect from the Dental Veneers procedure in Istanbul, Turkey? Turkey has become the home of a number of world-class healthcare institutions offering the Dental Veneers procedure at an affordable price. Here, you can receive the Dental Veneers procedure through highly experienced cosmetologists and supporting medical staff. How much time is taken to prepare veneers? It takes us around 5 days to complete the process. During which we use cad-cam and 3-D scan to get the exact measurements of your teeth then we will create temporary teeth and start with the processing of creating permanent veneers. Normally It takes about 48 hours to create the veneers in our fully-equipped lab. After that, we will start with fitting the veneers and ensuring that the patients are fully comfortable with the set of veneers. What are Temporary Teeth? Temporary Teeth are crafted from resin into pre-selected shapes and sizes according to your teeth before your dentist chooses the best fit. Then they will bond them to your teeth, creating a temporary fix until a permanent option is ready. Keep in mind that the bonding process ensures that these are not removable without a dentist. Dental Veneers Clinics in Istanbul, Turkey Group Florence Nightingale Hospitals CAPA Cerrahi Estetik Dental Clinic Cerrahi Group Dental Clinic Dentart Implant and Aesthetic Dentistry Denteste Dental Clinic Dentway Dis 212 - Dental Aesthetics Facility HOSPITADENT DENTAL GROUP Istanbul Asia Dent Medicadent Okan University Dental Hospital Praktijk Istanbul Tasarim Klinik
---
Professional Dentists in Istanbul for Veneers
Getting new teeth or smile makeovers in another country can be overwhelming when it comes to finding the right dentist. You want to return home happy with your new smile and a long-lasting connection you've created with your dentist.
Thanks to professional, English-speaking dentists in Istanbul, you will have a gorgeous smile and a pleasant experience during your treatment. Istanbul dentists will help you achieve the desired teeth aesthetics as well as eliminate your dental anxiety.
Below are the profiles of the top 5 dentists in Istanbul, Turkey. Find what each of them provides to you as a patient.
---
Dental Tourism in Istanbul, Turkey & Also Explore Popular Tourist Destination
Thanks to its numerous dental clinics, breathtaking scenery, and a combination of old and new, Istanbul is a popular tourist destination. In a city, you'll find a mix of Roman, Greek, Persian, Ottoman, and Byzantine architecture, there is also a famous Bosphorus Strait and the outstanding Aya Sofia Mosque.
If you have seen Istanbul in pictures, wait until you see it live. The following places will leave you breathless:
Aya Sofia Mosque
Blue Mosque
Topkapi Palace
Grand Bazaar
the Basilica Cistern
Bosphorus Strait
Istanbul Archaeology Museum
Dolmabahçe Palace
Galata Tower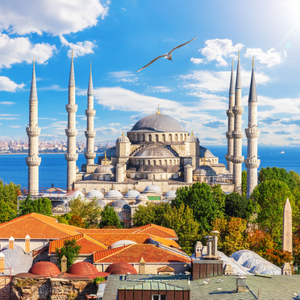 Aya Sofia Mosque, Istanbul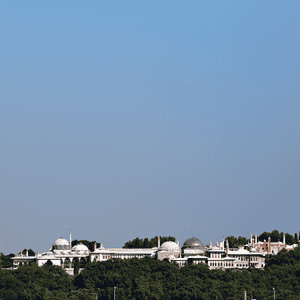 Topkapi Palace, Istanbul
---
Choose Affordable Dental Veneers in Istanbul Today!
Improve your beautiful smile with Dental veneers in Istanbul and save over 60% on your dental trip and vacation in this amazing city!
PlacidWay team is here to help you arrange your trip to Istanbul, so contact us today and start preparing!
---