Stem Cell Therapy for Autism in Germany
Improve Child Behavior with Autism Stem Cell Treatment in Germany
Autism is a neuro-developmental disorder characterized by damage to social skills, speech, and emotional development. It also includes repetitive behavior or activities. Stem cell therapy for autism in Germany is a promising new alternative that has shown significant improvement in the quality of life of autistic patients.
The cause of autism is unknown. Therefore, a parent can feel disappointed not being able to help their child cope with this disorder. Thanks to medical advancements in recent years, doctors can improve a child's life by using science-based stem cells. It benefits the child's brain, enhances the child's behavior, and increases the efficacy of further speech therapy and behavior correction.
Stem cells can help a child learn new skills and develop speech, communication, and social interaction faster. If you are considering this regenerative treatment to help your child, read our guide to know what to expect.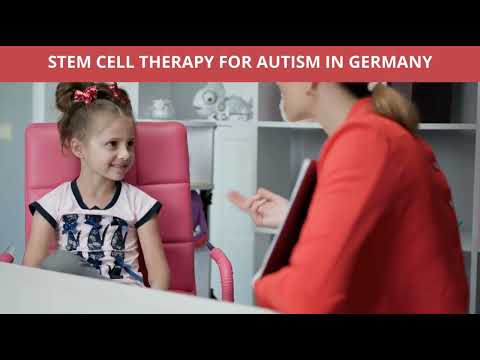 ---
Cost-Effective Autism Stem Cells Packages in Germany
Our partner clinic in Germany offers an affordable package for Autism Stem Cell Therapy that cost $19,284. The center uses autologous stem cells.
Stem Cell Therapy for Autism Package Inclusions:
Children should be at least 14 years old
The patient should stay for one week:
- Day 1 - Consultation and maybe some diagnosis (the first consultation is included in price)
- Day 2 - Stem cell harvest from bone marrow or fat. It will require an anesthesiologist which costs $555 (not included in price).
- First IV stem cell treatment - 2 or 3 days later - another IV infusion of stem cells
In some less severe cases, 2 days and only one IV stem cell infusion might be sufficient - $9,665 (8,700 EUR). We also offer another low-cost package at $12,700 in Lenggries which inclusions you can see in the link below.
Stem Cell Treatment for Autism , Stem Cell Therapy
Get the best effective and affordable treatment solution of stem cell therapy for Autism in Frankfur
Stem Cell Treatment for Autism , Stem Cell Therapy
Are you searching for the most affordable stem cell therapy for Autism? The package available in Len
---
How much is stem cell therapy for autism in Germany?
Autism stem cell therapy cost in Germany $18,600 approximately. You will experience quality medical care at modern clinics that adhere to international safety and hygiene standards.
If you are from the United States or Canada, you can take pocket-friendly flight tickets and budget hotels in Germany during your stay for regenerative therapy.
Therefore, you may save around 40% by coming to Germany for stem cell treatment and visiting its famous tourist attractions. Contact us to get the latest information on prices.
Stem Cell Treatment for Autism Centers Cost Comparison in Germany
| Provider | Procedure | Price |
| --- | --- | --- |
| German Health Clinic GmbH | Stem Cell Treatment for Autism , Stem Cell Therapy | $18600 |
---
Best Stem Cell Clinic in Germany for Autism Treatment
Our partner clinic for regenerative medicine in Germany offers personal advice and assistance during your stay for stem cell therapy. The experienced medical team ensures a safe and professional approach to your individual needs.
The clinic has combined effective alternative biological treatments in advanced medicine and natural healing methods for over 35 years. Doctors use the latest technology with current scientific research. This approach can achieve amazing results in autism stem cell treatment.
German International Clinic highlights:
A highly trained medical team
Innovative medical procedures
Assistance in applying for/visa extension
Transfer to a nearby travel agency that can offer trips within the time frame of the patient's next treatment
Pick-up airport service
Translation service
Highly trained and experienced medical and research team
Outstanding results
Cutting-edge technology
Over 35 years of experience
Top Center
German Health Clinic is the perfect combination of holistic and alternative medicine. Moreover, they are famous for successful cancer treatment. Dr.med. Gerhard Siebenhüner, warmly welcomes patients and wishes them a speedy recovery.
---
Watch Videos about Regenerative Treatment for Autism in Germany
Watch our videos that explain effective stem cells for autism in Germany provided by a world-class clinic. See how you can improve your immunity by using science-based stem cells.
---
Regenerative Treatment in Germany Reviews
---
Stem Cell Treatment for Autism in Germany FAQs
If you are curious about the best clinics for autism treatment in Europe and the average price across Germany, read our answers below.
---
Best Stem Cell Doctors in Germany for Autism Treatment
Before going to another country for regenerative treatment, you want to ensure the clinic is well-equipped and the doctors are highly professional. Our recommended stem cell clinic in Germany is among the best in Europe providing only well-researched autologous stem cell for autism and other health conditions.
They have over 35 years of practice using proven holistic methods of orthodox and alternative medicine for their patients. Dr. Siebenhuener credentials include:
• Complementary and alternative oncology
• Chronic diseases (healing by treating the cause) or best possible regeneration
• Vulnerability Analysis
• Detoxification, metabolic regulation, regeneration
• Immune system: control and regulation
Meet with the best stem cell doctor in Germany by contacting our team for assistance.
---
Why Go to Germany for Autism Stem Cell Therapy?
Germany is economically strong with world-class hospitals and clinics offering innovative treatments such as stem cell therapy. You will get professional care from well-trained doctors for autism stem cells in Germany. Besides, you can also relax between your treatment sessions to visit culturally inspiring places the country has.
Germans capital, Berlin is home to many fine museums and art galleries. Germany is well-connected by air with other cities worldwide, offering fast and reliable flights to millions of tourists who visit Germany every year.
You will also find budget holes and accommodation where you can stay over during your stem cell therapy.
Here are some ideas on which places to visit in Germany:
Berlin's Brandenburg Gate,

Cologne Cathedral (Kölner Dom), located on the banks of the Rhine,

The Black Forest, in the southwestern corner of Germany,

Neuschwanstein Castle in the old town of Füssen,

The Warehouse District in Hamburg, Germany Miniatur Wunderland,

The Rhine Valley,

Berlin's Museum Island,

The Berlin Wall, Built-in 1961, the wall was the most visible image of the Cold War mentality after WWII; it was torn down in 1990.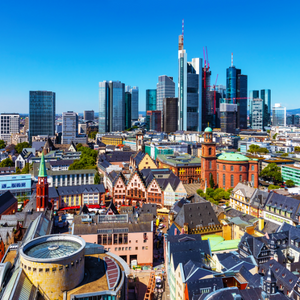 The view of Frankfurt - Germany
---
Choose Stem Cell Therapy for Autism in Germany for the Best Results
Your child deserves the best possible care and outcome from Stem Cell Therapy for Autism in Germany. You can choose the treatment at a reputable European clinic by contacting our Customer Care Team.
We are ready to help you arrange your trip to Germany and have an amazing experience!
---