Stem Cell Therapy in Austria
Improve Quality of Life with Regenerative Treatment in Austria
Some health conditions and diseases cannot be cured. But they can be controlled with Stem Cell Therapy in Austria which significantly improves patient quality of life.
Diseases like multiple sclerosis, autism, joint pain, diabetes, and others can now be treated with science-based stem cells. Stem cell treatment effectively improves the immune system by using adult stem cells or umbilical cord blood to fight bad cells.
If you or your loved one has a life-threatening condition or severe joint pain, there is hope in regenerative treatment in Austria. Find all available options in our guide.
Clinic: Institute of Regenerative Medicine Clinic
Doctor Name: Georg Kobinia M.D.
Procedure: Stem Cell Therapy
Package Price: Between $10,900 and $16,400
Cost in Austria: $7,000
Cost in the USA and Canada: From $15,000
Top Tourist Attractions: Hofburg Palace, Salzburg Altstadt, Innsbruck, Alpine Mountains, and more.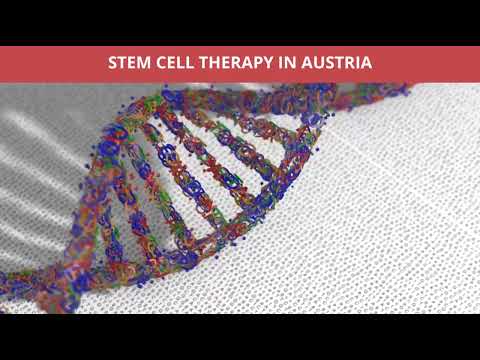 ---
Comprehensive Stem Cell Therapy Packages in Austria - All Included
In our wide range of package deals, you'll find all included services for prices between $10,900 and $16,400 such as
Full body medical checkup
All hospital fees with night stay
Nurse fee
Anesthesia (if required)
Post-operative garments
Consultation
Specialists and medical personnel fee
The packages are very affordable considering the complexity of each case. For example, you can choose SCT for diabetes in Austria at $10,900 or multiple sclerosis stem cells at $16,400.
Our popular Anti Aging Stem Cell Therapy package cost only $14,000 including 4 days of treatment, Accommodation - 3 nights for 2 persons, and Hotel-clinic-hotel transfer.
Find more details in the following links:
---
Stem Cell Therapy Cost in Austria
The cost of Stem Cell Therapy in Austria starts at $7,000 for joint stem cells, while neurological diseases stem cells cost $10,000 on average. In other countries like the United States and Canada, prices are much higher, where autism stem cells can cost over $15,000, COPD regenerative treatment over $20,000, and can go up to $50,000 for bone marrow stem cells.
Therefore, you can save about 70% by coming to Austria for regenerative therapy. Take a look at our cost comparison table to know the prices:
Stem Cell Therapy Centers Cost Comparison in Austria
| Provider | Procedure | Price |
| --- | --- | --- |
| Kobinia Med | Stem Cell Treatment for Neurological Diseases, Stem Cell Therapy | $13200 |
| Kobinia Med | Stem Cell Therapy for Joints, Stem Cell Therapy | $13200 |
Stem Cell Therapy Cost Comparison in Austria

| Country | Procedure | Price |
| --- | --- | --- |
| United States | Bone Marrow Stem Cell Therapies, Stem Cell Therapy | $50000 |
| United States | Adult Stem Cell Therapy, Stem Cell Therapy | $25000 |
| United Kingdom | Bone Marrow Stem Cell Therapies, Stem Cell Therapy | $20000 |
| United States | Stem Cell Treatment for COPD, Stem Cell Therapy | $20000 |
| United States | Stem Cell Treatment for Autism, Stem Cell Therapy | $25000 |
| Canada | Stem Cell Treatment for Autism, Stem Cell Therapy | $15000 |
---
Best Stem Cells Treatment Clinic in Austria
Our partner provider is one of the best clinics for stem cell therapy in Austria, supported by The Austrian Society. Their experts are professors in internationally renowned universities that contribute to the scientific knowledge in rare bone metabolism diseases, cellular metabolic processes in vascular diseases, and basic research on cell cultures transplantation.
Thousands of patients from Europe and America who suffer from various incurable diseases go to the Institute of Regenerative Medicine for affordable and effective stem cell treatment.
You can find more information about this clinic, including doctor's credentials, patient reviews, and photos, in the following link.
Top Center
Advanced Academic Stem Cell Therapy at Kobinia-Med Clinic in Vienna, Austria. One specialty is the treatment of paediatric disease like autism and cerebral palsy in addition to orthopaedic diseases.
---
Top 6 Stem Cells in Austria Video Testimonials
Former patients who have been through stem cell treatment in Austria share their heartwarming stories in our videos below. See how stem cells have helped them cope with paraplegia, cerebral palsy and quadriplegia.
---
Stem Cell Therapy in Austria Reviews from Satisfied Patients
---
Austria Stem Cell Treatment FAQs - Most Frequent Questions Answered
Discover stem cell therapy costs in Vienna and Graz in Austria, Europe from our well-researched answers below.
---
Best Stem Cell Doctor in Austria
Georg Kobinia MD is a highly qualified and experienced stem cell specialist in Austria who treats numerous patients annually. He is a specialist in Surgery and Vascular Surgery and President of the Austrian Society for Regenerative Medicine.
At his regenerative medicine institute, Dr. Kobinian and his team offer exclusive services for various conditions. They treat successfully autism, cerebral palsy, diabetes, and joint pain by helping patients improve their lives and cope with the disease more effectively.
If you want to connect wit Austria's best stem cell doctor, you can contact our team anytime.
---
Why Travel to Austria for Stem Cell Therapy?
One of the most beautiful European countries, Austria has so much to offer as a popular tourist destination. In addition, some of the world-recognized doctors are based in Austria and are experts in their field of practice like stem cell treatment. Stem cell prices here are much lower than in America and thousands of patients from this country rather visit Austria clinics to regain their overall health for less money.
It is easy to travel to Austria since its main airport Vienna International Airport is well-connected to the rest of the world. and some main attractions that are worth exploring during your stay for regenerative treatment in Austria include:
Schloss Belvedere (Belvedere Palace) in Vienna

Naturhistorisches Museum (Natural History Museum) in Vienna

Mozart's Birthplace in Salzburg

The Getreidegasse in Salzburg - the heart of the Old City

The Old Town of Graz

Historic buildings in Maria-Theresien Strasse - Innsbruck

Wachau Valley along the Danube River

Lake Wörthersee or Achensee

St. Anton am Arlberg mountain in the Tyrolean Alps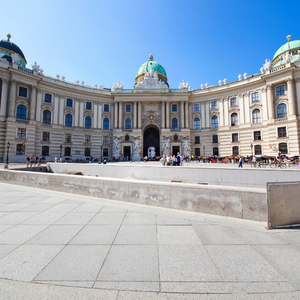 Spectacular Hofburg Palace in Vienna
---
Book a Consultation for Stem Cell Therapy in Austria with PlacidWay!
We will help you arrange your life-changing trip for Stem Cell Therapy in Austria at our reputable partner clinic. Save up to 80% on USA and Canada prices and recover in culturally enriched Vienna or Graz after receiving effective regenerative treatment.
Contact us for more information today!
---