Package Details

Stem Cell Therapy Package for Alzheimer in Vienna, Austria
Alzheimer's disease is a devastating process that affects the function, clarity, and processes of the human brain. Comprised of multiple stages, Alzheimer's disease is often first noticed as the increasing frequency of forgetfulness, confusion, and difficulty with thinking and reasoning processes.
To date, no cure exists for the continually degenerative decline of those diagnosed with Alzheimer's, which eventually incapacitates the brain's ability to control body functions such as breathing, swallowing, and mobility. However, recent development in stem cell therapies offers hope for those diagnosed with Alzheimer's disease.
Stem cell treatment for Alzheimer's disease has been proved to be highly effective with a record rate of success. It is important to identify and treat the symptoms at the right stage. Now you can easily avail of advanced stem cell treatment for Alzheimer's disease in Vienna, Austria. Stem cell treatment is becoming an alternative to surgical procedures and it is undergoing several clinical procedures across the globe. As you can avail of the advanced treatment in Vienna, you should thoroughly check up the certification and reputation of the clinic before the final approval.
Factors that Affect Package Price
A number of relevant factors affect the cost of stem cell therapy for Alzheimer in Vienna. They include:
Age

Body mass index

Weight

Nutrition

Extraction and processing of the cells

Re-administering of cells

Follow up and after treatment procedures

Personalized treatment

Physical condition

Other health issues

Qualification and the experience of the doctors

Facilities offered at the medical center, etc
Doctors at the clinic may ask you to go for some tests. Doctors may consider holding a telephonic conversation with the concerned person and explain the procedure.

Cost:
The cost of stem cell therapy for Alzheimer's disease in Vienna, Austria is around $15,000. The cost of the treatment often depends on the condition of the patient and the complexity of the treatment procedure.
Note:
Final prices are determined after physical evaluation and laboratory report analysis.
Length of Stay: 3-5 days
Note:
The length of stay depends on the patient's health condition and the complexities associated with the chosen procedure.
Inclusions
Full body medical check-up

Transportation to & from the facility

All hospital fees with night stay

Nurse fee

Anesthesia (if required)

Consultation

Specialists and medical personnel fee
Exclusions
Accommodation

Preoperative lab work

Airfare
Benefits of Receiving Stem Cell Therapy for Alzheimer in Vienna, Austria
Highly successful treatment for Alzheimer's disease

80% improvement in brain function

Psycho-emotional improvement

Improvement in thought-process, speech patterns, intellect and memory

World-class facilities

Best-in-the-industry price

Qualified and experienced doctors and medical staff

Fast recovery

No risks of tissue injury

Enjoy the great hospitality of Austria
Complexity Level: Medium
List of Required Pre-Op Tests
MRI exams

EEG

Echocardiogram

Blood test, etc
Note:
The laboratory tests will be done at least 7-10 days before the beginning of the procedure. Doctors will prescribe the particular tests after a complete physical check-up of the patient.
Payment Methods: Credit card, cash, wire transfer
Note:
You may have to deposit some amount at the clinic once you decide to receive the treatment.
How to Visit Vienna
Austria's capital Vienna is known for its natural beauty and historical monuments. You can reach the city by flight as Vienna International Airport is connected to all major European, Asian, American, and African cities. If you are traveling from a European country, you can also reach Vienna using highways.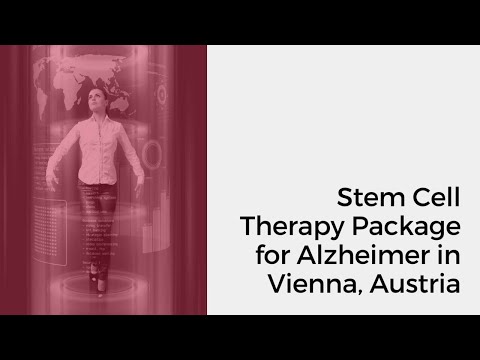 To get more details of the package, click the button below!