Cerebral Palsy Stem Cell Therapy in Austria
Why Consider Regenerative Medicine for Cerebral Palsy in Austria?
It is hard to know that you or your loved one have been diagnosed with cerebral palsy. There is no cure for the disability. However, Stem Cell Therapy for Cerebral Palsy in Austria provides hope for patients suffering from this neurological disorder.
Experienced stem cell specialists in Austria are among the best in Europe. They will help you treat cerebral palsy so you can live freely and move with less discomfort.
In our guide, you'll find the following information:
Clinic: Institute of Regenerative Medicine Clinic
Doctor Name: Georg Kobinia M.D.
Procedure: Cerebral Palsy Stem Cell Therapy
Package Price: $14,000 and $15,830
Cost in Austria: $10,000
Cost in the USA: From $35,000
Top Tourist Attractions: Hofburg Palace, Salzburg Altstadt, Innsbruck, Alpine Mountains, and more.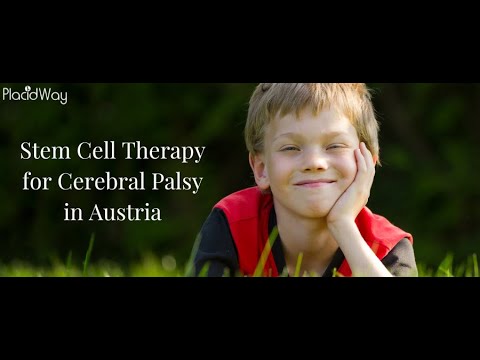 ---
Cost-Effective Packages for Cerebral Palsy Stem Cells in Austria
Going to Austria for stem cell treatment doesn't have to be expensive. Moreover, clinics in Austria offer affordable, all-inclusive packages for international patients ranging between $14,000 and $15,830. This is half of the American price for the same treatment.
If you consider saving money and enjoying the country attractions, look at the package inclusions below to choose the one that suits your needs.
---
Cost of Stem Cell Treatment for Cerebral Palsy in Austria
Stem Cell Therapy for Cerebral Palsy in Austria cost $10,000 at the reputable clinic we recommend. Knowing the USA price of over $35,000 for stem cells, Austria is two times more affordable option.
We compare the costs in the following table so you can make an informed decision regarding your health.
---
Stem Cell Clinics in Austria for CP Treatment
Austria boasts an internationally recognized healthcare system. Hospitals and clinics in Austria use state-of-the-art technology and the highest standards of sterilization. Austria is among the most visited countries for regenerative treatment, with some of Europe's best stem cell clinics.
Thousands of patients with various incurable health conditions visit Austria to receive high-quality, well-researched stem cells. One of the top-rated clinics offering alternative treatment in Austria is listed below. Check out its profile to get to know the clinic.
---
Video Testimonials for Cerebral Palsy Regenerative Treatment in Austria
If you are still struggling with your decision, the following video testimonials might help. See how children's lives change after receiving effective regenerative therapy in Austria.
---
Top Faqs about Regenerative Medicine Treatment in Austria
Interested in learning more about prices and clinics in Vienna or Austria? Find our answers to some of the most usual questions patients ask and discover your options.
---
Stem Cell Specialists in Austria, Europe
Choosing the best doctor for stem cell treatment abroad can be daunting. Especially if you are not sure how to do your research. We are here as a team to help you select the proper stem cell doctor to meet your health needs.
An Austrian regenerative medicine specialist will help you cope with cerebral palsy and successfully treat this disorder. Contact the PlacidWay team and we will connect you with a stem cell specialist in Austria.
---
Visit Austria for Regenerative Medicine & Also Explore Top Tourist Places!
Historic wonders, stunning architecture, extraordinary landscapes, and enchanting cities attract millions of tourists to Austria every year. In addition, this country provides world-class hospitals and clinics where you can receive top-notch care from a professional medical team.
Therefore, if you come to Austria for stem cells, you can take a few days to discover its charm and magnificent places. It will leave you breathless.
Here are the top 9 places in Austria worth visiting:
1. Schloss Belvedere (Belvedere Palace) in Vienna
2. Naturhistorisches Museum (Natural History Museum) in Vienna
3. Mozart's Birthplace in Salzburg
4. The Getreidegasse in Salzburg - the heart of the Old City
5. The Old Town of Graz
6. Historic buildings in Maria-Theresien Strasse - Innsbruck
7. Wachau Valley along the Danube River
8. Lake Wörthersee or Achensee
9. St. Anton am Arlberg mountain in the Tyrolean Alps
Spectacular Hofburg Palace in Vienna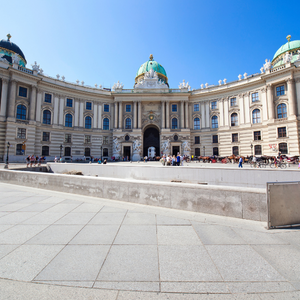 Colorful Old Town Innsbruck, on Inn River
---
Book Consultation for Stem Cell Therapy for Cerebral Palsy in Austria!
Stem Cell Therapy for Cerebral Palsy in Austria is your hope for a better quality of life.
Do you need more information about regenerative medicine or Austria? Our PlacidWay team is ready to help you.
---