PlacidWay Austria Medical Tourism
Medical Travel, Cancer Treatments, Orthopedic Treatments, Cardiac Care, Diabetes, Dental Treatments, Fertility, Medical Treatments, Alternative Medicine, Obesity, Austria?

, Austria

Specialty:

Addiction Treatment, Alternative Medicine, Anti Aging, Ayurveda, Cancer Treatment, Chronic Diseases, Cosmetic/Plastic Surgery, Dentistry, Detox, ENT, Executive Healthcheck, Eye/Lasik Care, Fertility Treatment, General Medicine, General Surgery, Gynecology Treatment, Hair Transplantation, Heart Care/Surgery, Laparoscopic Surgery, Laser Surgery, Medical Spa Treatment, Neurology, Obesity/Bariatric Surgery, Organ Transplant, Orthopedic/Knee Surgery, Pediatric Treatment, Radiology/CT Scans, Rehabilitation, Robotic Surgery, Skin Care, Spine Care/Surgery, Sports Medicine, Stem Cell Therapy, Urology, Vascular Surgery, Weight Loss Program, Yoga/Meditation

Focus Area:

PlacidWay Austria Medical Tourism | Surgery | Treatments | Hospitals in Austria | Global Health Care Centers | Affordable Medical Procedures Austria
PlacidWay Austria Medical Tourism Profile Overview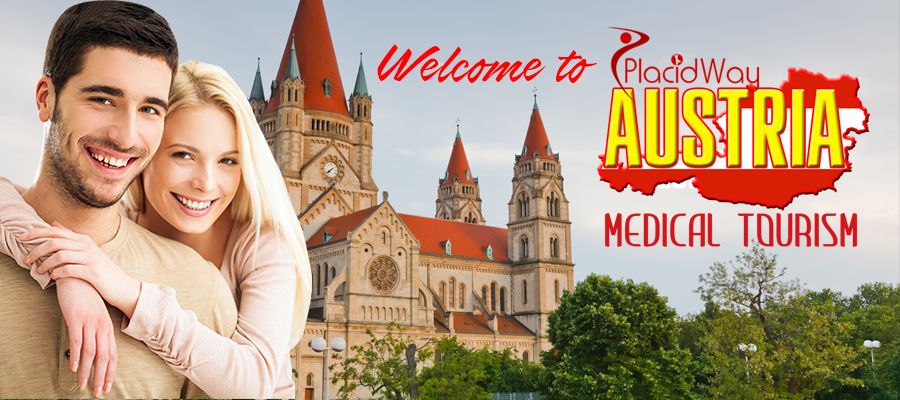 Welcome to PlacidWay Austria Medical Tourism
We know that finding safe and trustworthy medical centers and treatments abroad can be overwhelming. Therefore, PlacidWay Austria Medical Tourism is here to help patients choose among the best options when it comes to world-class medical tourism. We only collaborate with accredited medical facilities in Austria and renowned physicians, because we care about your health and well-being.
Austria has plenty of highly trained and educated doctors, flawless medical centers, as well as a solid infrastructure which has a direct influence on how each and every medical care is approached. The time allotted to a patient and the medical equipment used contributes to obtaining high performance in this area and are evidence of indisputable professionalism. Several Austrian clinics offer affordable and comprehensive treatment packages for medical tourists from all around the world.
PlacidWay Austria Medical Tourism offers you the opportunity to access pocket-friendly, topmost medical services offered by some of the most famous hospitals and clinics in the country. We will help you choose from a broad variety of customized programs which include various treatment options, accredited medical centers, highly experienced doctors, accommodation and transportation options, translators, and everything else you might need for a successful medical experience in a foreign country.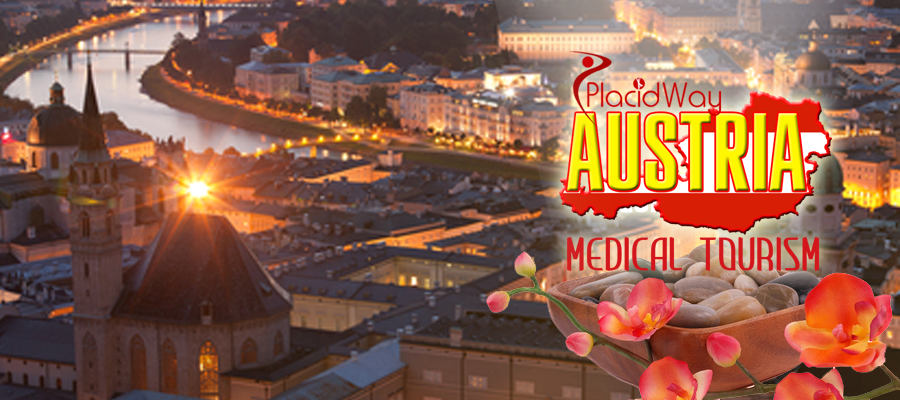 Medical Treatments and Procedures
We will assist you in finding the most convenient option for you, providing customized care and solutions for medical treatments such as:
Cancer Treatments
Chronic Diseases Procedure
Heart Care & Surgery
Cosmetic Surgery
Gynecology Treatments
Reconstructive Surgery
Urology
Dentistry
Eye LASIK care
Laparoscopic Surgery
Orthopedics
Robotic Surgery
Obesity Surgery
Diabetes
Fertility Treatments
Stem Cell Therapy
...and many others!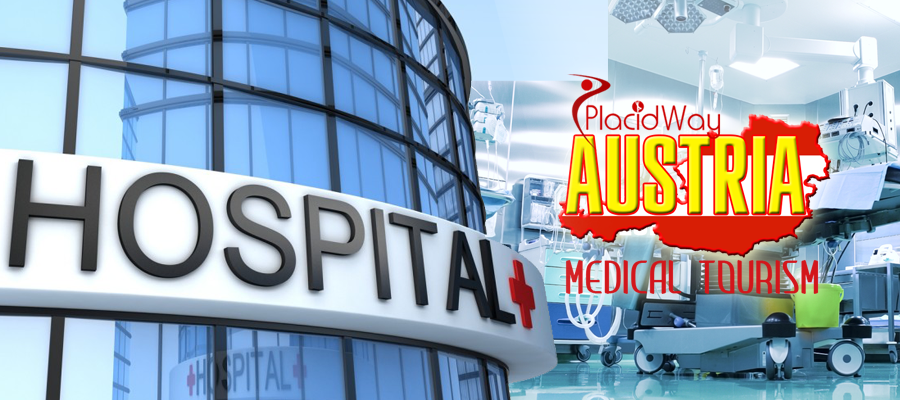 Why Choose PlacidWay Austria Medical Tourism?
Access to hundreds of accredited medical providers
Years of experience in assisting people like you find flawless healthcare options
Custom-tailored solutions taking into account your specific needs, requirements, and budget
Comprehensive guidance to ensure the best medical treatment for the best cost
Exceptional and caring customer service
International standard facilities
Highly trained and experienced doctors
For more information about the medical care options available through PlacidWay Austrian Medical Tourism, do not hesitate to get in touch with us!

---
Reviews
Gabriela S

Mr. doctor and all the crew were excellent , hard working and i am glad the way they trated us .

Feb 10 2018
---
Addiction-Treatment Related Packages
Addiction-Treatment Related Experiences