Explore Effective Stem Cell Therapy for Autism in Austria
Reasons to Choose Stem Cell Therapy for Autism in Austria
Autism is a complex developmental disability and can impact your social and innerpersonal skills. Fortunately, there is a solution to this disorder in Stem Cell Therapy for Autism in Austria. You will be able to cope with autism easily on daily basis.
So, don't feel discouraged because an innovative approach to autism exists in stem cell treatment. Our guide will help you choose the right clinic and stem cell specialist in Austria.
Keep reading to learn more.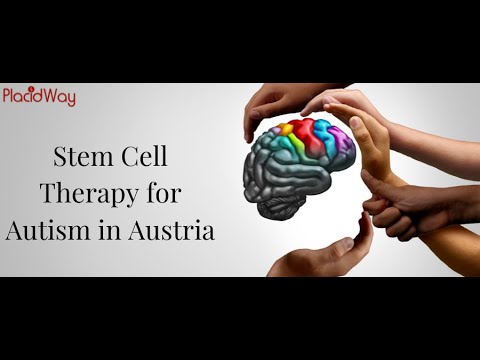 ---
Stem Cell Therapy for Autism Packages in Austria
With our Stem Cell Therapy for Autism Packages in Austria, you will have the convenient services provided by the top clinic in Austria. The cost of the packages is $12,000 to $15,000 which depends on the complexity of treatment, stem cells used, and package inclusions.
Check below for more information about the packages we offer.
Stem Cell Therapy for Autism Packages in Europe provides hope and a solution for you to get rid of a
Get the best package for stem cell therapy for Autism in Vienna, Austria. Find all important details
---
Stem Cell Therapy for Autism Cost in Austria
Although Austria is a developed country, medical care is highly affordable here. For example, in the neighboured Switzerland, you would have to pay over $18,500, and in the USA $18,000 for stem cell therapy for autism.
While in Austria, you will get the treatment at the cost of $12,000. See the table and compare the costs.
Stem Cell Therapy Cost Comparison in Austria

| Country | Procedure | Price |
| --- | --- | --- |
| Switzerland | Stem Cell Treatment for Autism, Stem Cell Therapy | $23000 |
| United States | Stem Cell Treatment for Autism, Stem Cell Therapy | $25000 |
| Austria | Stem Cell Treatment for Autism, Stem Cell Therapy | $12000 |
---
Best Stem Cell Therapy Clinic for Austim Treatment in Austria
Finding the right clinic for stem cell treatment can be difficult. That's why we provide you with a clinic that is among the best in Europe. It's situated in lovely Vienna, the capital of Austria.
The clinic is certified by the health ministry in Austria and allowed to use stem cell treatment outside clinical trials. Their specialists provide effective therapy with science-based stem cells.
The clinic works with international patients and has specialists in autism disorder. You can see the clinic profile below and find out why it is better than the rest.
Top Center
Advanced Academic Stem Cell Therapy at Kobinia-Med Clinic in Vienna, Austria. One specialty is the treatment of paediatric disease like autism and cerebral palsy in addition to orthopaedic diseases.
---
Watch Videos about Autism Regenerative Medicine in Austria
We have prepared some videos that explain affordable stem cell package for autism in Austria and in Europe. Watch them below and learn more about this treatment.
---
Stem Cell Therapy for Autism Reviews in Austria
Patients who have already been to Austria for stem cell treatment have nice words to say about the clinic and doctors. Read former patients reviews below to prepare for your trip to Austria.
---
Frequently Asked Question Autism Stem Cell Therapy in Austria
In our answer below we will explain more about the average cost of Stem Cell Therapy in Austria. See why this treatment is affordable in Austria and also plan your budget accordingly.
What is the Average Price for Stem Cell Therapy for Autism in Vienna, Austria?
Show More
Stem cell therapy is increasingly becoming a beacon of hope for many people worldwide, particularly for families affected by autism. With the number of global cases on the rise, innovative therapies like stem cell treatment have surfaced as potential game-changers in managing autism symptoms and improving quality of life. One place that has piqued the interest of the global medical community for such treatments is Vienna, Austria. Vienna boasts some of the most advanced medical facilities globally, offering a wide range of therapeutic options, including innovative treatments like stem cell therapy. In this post, we'll explore the average price of stem cell therapy for autism in this city and why Vienna is a preferred destination for such treatments. Average Pricing for Stem Cell Therapy in Vienna The cost of stem cell therapy for autism in Vienna varies based on several factors, including the medical facility's reputation, the exact nature of the treatment, and the patient's specific needs. However, based on our research, the average price ranges from $12,000 to $25,000. Remember, these figures represent an average estimate, and the actual costs can differ depending on individual circumstances. It's always recommended to reach out to the medical facilities directly for a precise cost estimate based on your specific situation. Factors Influencing the Cost Intensity and Duration of the Therapy: The cost varies depending on the number of sessions needed, the complexity of the procedure, and the length of the patient's stay in the hospital. Medical Facility: Prices may fluctuate based on whether the medical center is a private or public institution. Private hospitals often have higher fees due to personalized care and state-of-the-art facilities. Doctor's Expertise: The cost can be influenced by the doctor's experience and reputation in the field. Renowned specialists often charge higher fees. Additional Services: Costs may also include post-treatment care, accommodation, or any other additional services the patient might require during their stay. Why Choose Vienna for Stem Cell Therapy? Vienna, Austria's capital, is known for its high-quality healthcare system, advanced technology, and experienced professionals. Here are some reasons why Vienna is an excellent choice for stem cell therapy: Highly Qualified Medical Professionals: Austrian doctors are known for their exceptional expertise, particularly in the field of stem cell therapy. Many have received their education and training from world-class institutions and have years of experience. State-of-the-art Facilities: Vienna offers some of the best medical facilities, equipped with the latest technology to provide effective and efficient care. Strict Regulations: Austria's health sector is highly regulated, ensuring high standards of care and patient safety. Accessibility and Tourism: Vienna is easily accessible from many international locations. The city is rich in culture and history, making it an attractive destination for medical tourism. What Should I Expect from Stem Cell Therapy for Autism in Vienna, Austria? Vienna, Austria is the home of a number of world-class healthcare facilities, where you can receive the best stem cell therapy for autism at an affordable price. Thus, visit Vienna, Austria to enjoy the best-in-class stem cell therapy for autism. How Much You Can Save by Receiving the Treatment in Vienna, Austria? The average price for stem cell therapy for autism in your home country may range between $18,000 and $25,000 approximately, while you can receive the same treatment here in Vienna, Austria at around $12,000. This means you can save more than $8,000 by choosing Vienna, Austria as your preferred medical tourism destination for stem cell therapy for autism. Other Costs to Consider When evaluating your total cost of stem cell therapy for Autism in Vienna, Austria, you have to consider some other associated expenses as well. These expenses are: Hotels and accommodation Food and drinks during stay Airfare and transport Travel insurance These are the details of estimated costs and you should not grant it as the final cost of the stem cell therapy for autism in Vienna, Austria. However, you can always ask for free quotes and check how much you can save by going for stem cell therapy for autism in Vienna, Austria. Stem cell therapy for autism is a promising approach and Vienna, with its medical expertise and advanced healthcare facilities, stands at the forefront of this innovative treatment. While costs can be substantial, the potential improvement in the quality of life for patients and families affected by autism can make the investment worthwhile. As always, individuals should thoroughly research and consult with medical professionals before making any decisions. Remember, the price should not be the only determining factor when considering stem cell therapy. Always prioritize the quality of care, the experience of the healthcare professionals, and the suitability of the treatment for the patient's specific situation. Vienna, with its beautiful cityscape and advanced medical facilities, may just be the destination for your therapeutic journey towards managing autism more effectively.
---
Certified Stem Cell Therapists in Austria
Stem Cell Doctors in Austria are certified in treating autistic patients with innovative stem cells. They have extensive experience that includes hundreds of satisfied patients across the globe.
Moreover, doctors in Austria offer a unique service in regenerative medicine that helps patients combat autism more effectively. PlacidWay team will connect you with the best stem cell specialists in Austria. Contact us for more information.
Dr. Georg S. Kobinia - Pioneering the Future of Medicine through Stem Cell Therapy in Vien...
Welcome to the official page of Dr. Christof Pabinger, MD, at the Clinic, Kobinia Med, located in ...
---
Places to Visit in Austria - Top Tourist Destination in Europe
Austria is one of the most popular tourist destinations in Europe. This historic country is famous for its Alpine mountains, Danube river, and composer Mozart.
These are the places you can visit in Austria during your stay for stem cell treatment:
Spectacular Hofburg Palace in Vienna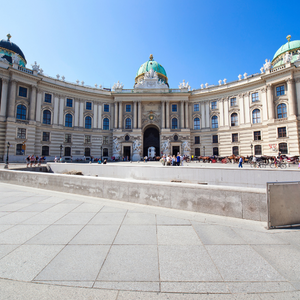 Salzburg Altstadt, a UNESCO World Heritage Site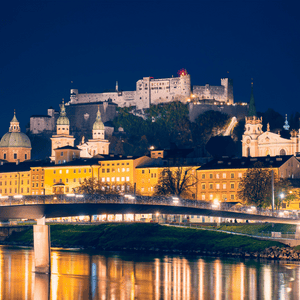 Colorful Old Town Innsbruck, on Inn River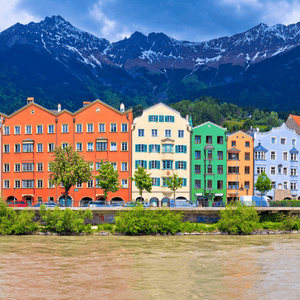 ---
Feel the Life with the Help of Stem Cell Therapy for Autism in Austria!
With innovative Stem Cell Therapy for Autism in Austria, you will be able to cope with this disorder on daily basis. Highly skilled doctors will help you or your loved one deal with autism with no stress.
For more information on stem cell treatment or Austria, contact our PlacidWay team. We are here for all your needs.
---