Package Details

Best Stem Cell Therapy Package for Diabetes in Vienna, Austria
There are several types of metabolic disorders that can lead to obesity, type 2 diabetes. Many research works are trying to establish the effectiveness of stem cell therapy for diabetes.
Austria's capital city Vienna has been a wonderful tourist destination and now the city has emerged as a major hub of medical tourism. Thanks to its thriving medical tourism industry that attracts thousands of medical tourists every year. Vienna is the home of a number of world-class clinics providing stem cells therapy for diabetes solution.
Factors that Affect Package Price
A number of relevant factors affect the cost of stem cell therapy for diabetes in Vienna. They include:
Age

Body mass index

Weight

Medical history

Re-administering of cells

Personalized treatment

Physical condition

Other health issues

Qualification and the experience of the doctors

Facilities offered at the medical center, etc
Doctors at the clinic may ask you to go for some tests. Doctors may consider holding a telephonic conversation with the concerned person and explain the procedure.
Complexity Level: Medium
Cost: The cost of stem cell therapy for diabetes in Vienna, Austria is around $10,900. The cost of the treatment often depends on the condition of the patient and the complexity of the treatment procedure.
Note:
Final prices are determined after physical evaluation and laboratory report analysis.
Length of Stay: 7-10 days
Note:
The length of stay depends on the patient's health condition and the complexities associated with the chosen procedure.
Inclusions
Full body medical check-up

All hospital fees with night stay

Nurse fee

Anesthesia (if required)

Consultation

Specialists and medical personnel fee
Exclusions
Accommodation

Preoperative lab work

Airfare
List of Required Pre-Op Tests
Ultrasound examination of kidney, heart, thyroid, chest and abdomen

EEG

Gastroscopy

Blood test, etc
Note:
The laboratory tests will be done at least 7-10 days before the beginning of the procedure. Doctors will prescribe the particular tests after a complete physical check-up of the patient.
Benefits of Receiving Stem Cell Therapy for Diabetes in Vienna, Austria
Highly successful treatment for diabetes

A painless procedure

World-class facilities

Best-in-the-industry price

Qualified and experienced doctors and medical staff

Fast recovery 

No risks of tissue injury

Enjoy the great hospitality of Austria
Payment Methods: Credit card, cash, wire transfer
Note:
You may have to deposit some amount at the clinic once you decide to receive the treatment.
How to Visit Vienna?
Austria's capital Vienna is known for its natural beauty and historical monuments. You can reach the city by flights as Vienna International Airport is connected to all major European, Asian and American cities. If you are traveling from a European country, you can also reach Vienna using highways.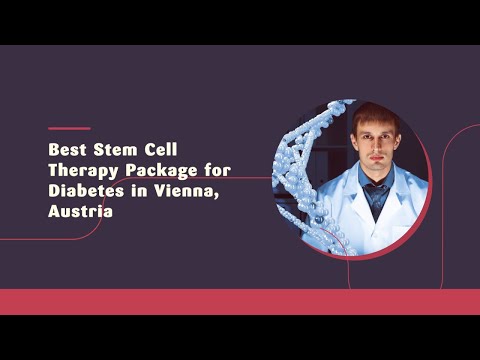 Get more details about the package by clicking on the button below: