Stem Cell Therapy in Dubai, UAE
Feel Healthier after Regenerative Medicine in Dubai
Millions of people suffer from health conditions that traditional medicine cannot cure. If this is the case with you or someone you know, we want to encourage you that there is hope. Stem Cell Therapy in Dubai, UAE, provides a great promise to patients worldwide and helps them cope with the disease efficiently. 
Stem cell therapy, another name is regenerative medicine, repairs diseased, dysfunctional, or damaged tissue using stem cells. A specialized stem cell doctor injects these cells into a person's diseased organ to repair it.
Before you go to Dubai for a stem cell transplant, you will have a free video consultation with a stem cell specialist to discuss your options. After the examination, your doctor will tell you what to expect and how to prepare for the treatment.
Read our guide to find the most suitable hospital and doctor in Dubai for your health needs.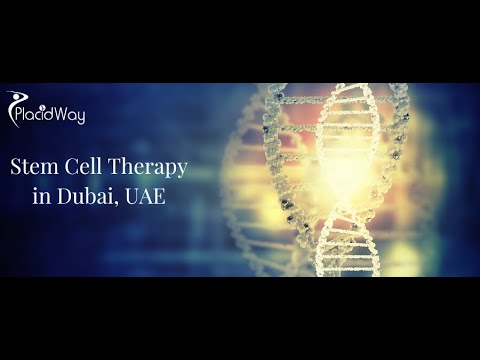 ---
Cost of Stem Cell Therapy in Dubai, UAE
Stem Cell Therapy in Dubai can be a more affordable than in the United States and other developed countries. If you select an all-inclusive treatment plan, you can save between 30% and 60% on the price back home.
It is because Dubai clinics offer international services at competitive prices where you can get bilingual and transportation assistance, among others. This will help you have a trouble-free trip and relax during the whole treatment.
Contact us to get the latest and most accurate regenerative medicine in Dubai prices at our partner clinics.
Stem Cell Therapy Cost Comparison in UAE

| Country | Procedure | Price |
| --- | --- | --- |
| United States | Adult Stem Cell Therapy, Stem Cell Therapy | $25000 |
| United Kingdom | Bone Marrow Stem Cell Therapies, Stem Cell Therapy | $20000 |
---
Accredited Stem Cell Therapy Hospitals in Dubai UAE
Medical centers in Dubai are some of the world's most recognized due to their state-of-the-art infrastructure, luxurious ambiance, advanced technology, and doctors' expertise. The qualified and well-trained medical team provides comprehensive treatments and care to each patient individually, focusing on their specific case and needs.
If you opt for regenerative treatment in Dubai, we will assist you in choosing the right stem cell clinic based on your preferences. Before that, here are the two highly reputable providers in Dubai where you can have your cost-effective stem cell therapy:
Top Center
Bioscience Clinic, leader in Stem Cell Therapies and regenerative medicine, Dubai UAE. Book your appointment now with PlacidWay.
Top Center
Dr. Sameh Hany is a Doctor of Medicine with a scope of practice in Aesthetic, Anti Aging and Regenerative medicine and clinical practicing experience of 20 years in Egypt, the UK, and the United Arab Emirates.
---
Regenerative Medicine in Dubai Reviews
---
Stem Cell Treatment in Dubai Cost - FAQ
Bone marrow stem cells are among the most used in regenerative treatment for various diseases. But what is their cost in Dubai? Read our answer below to find out.
How much does Bone Marrow Stem Cell Therapies cost in Dubai, UAE?
Show More
The price for Bone Marrow Stem Cell Therapies in Dubai, UAE starts at $1205. Anyway, the final price will be established after the stem cell medical team will examine you and will determine exactly what type of procedure you need, how long it will take and what supplies and equipment will be used.For Bone Marrow Stem Cell Therapies each patient will to be treated with care, confidentiality, and attention, with a treatment plan developed according to his/her needs and budget. In Dubai you can find modern technology, top-notch Stem Cell Therapy and highly professional teams of experts performing Bone Marrow Stem Cell Therapies.Luckily, most Stem Cell Therapy clinics in Dubai, UAE offer their international patients comprehensive treatment packages at affordable prices. Some of them also include accommodation options and transportation from the airport.Finding the right Bone Marrow Stem Cell Therapies doctor for you in Dubai, UAE can be quite a challenge. Here are some questions that you can ask the Stem Cell Therapy clinic to make sure that they are the best choice for you.How many years of experience do you have performing Stem Cell Therapy?Are you a member of any Stem Cell Therapy association or society in UAE?Which is the success rate?How often have you performed Bone Marrow Stem Cell Therapies?What are the advantages and disadvantages of Bone Marrow Stem Cell Therapies at your medical center? Can you tell me more about the risks and complications?Are you certified to perform Bone Marrow Stem Cell Therapies?What if I am not happy with the Bone Marrow Stem Cell Therapies results?What should I expect after the Bone Marrow Stem Cell Therapies?UAE is among the top choices for Stem Cell Therapy. Medical tourists from all over the world travel here to take advantage of the affordable prices, top doctors, modern clinics and research centers as well as the beautiful touristic attractions.Below you can find some of the best Stem Cell Therapy in Dubai, UAE that offer most affordable price for Bone Marrow Stem Cell Therapies.Find out more about the best Bone Marrow Stem Cell Therapies in Dubai, UAE! Contact us and choose the best Stem Cell Therapy doctor!DisclaimerStem Cell Therapy is still an experimental treatment. Any information related to stem cell therapy provided in this website is for educational purposes only. It is not intended to replace a consultation with a licensed physician nor be construed as medical advice or any emergency health need you may be expecting.
---
Reputable Stem Cell Doctors in Dubai, UAE
A stem cell doctor must have in-depth training and knowledge in regenerative medicine besides prominent medical education. We will help you in finding the right Dubai doctor for your specific needs by checking their background, including:
Ongoing training in the country and abroad
Extensive experience with high success rates
Offers transparent prices and treatment plans
Treats his patients with care and honesty
Certified from prestigious institutions
Let us assist you in this process by connecting you with a regenerative medicine specialist in Dubai.
---
Why Travel to Dubai for Stem Cell Treatment?
Dubai offers competitive prices, regenerative medicine experts trained internationally, world-class services at modern hospitals, scientific-based stem cell transplants, and an exclusive vacation for your quick and safe recovery. Thousands of tourists benefit from these and other factors when they select Dubai for their stem cell treatment.
Also, Dubai is among the most beautiful cities in the world, so it's worth visiting its popular attractions such as
The Underwater Zoo at The Dubai Aquarium in Dubai Mall

Mall of the Emirates with the spectacular Ski Dubai facility inside

Jumeirah Mosque

The Burj Al-Arab, the world's tallest hotel, 321 meters high

La Mer Beach in Jumeirah

Global Village's Culture & Entertainment

Colorful Dubai Miracle Garden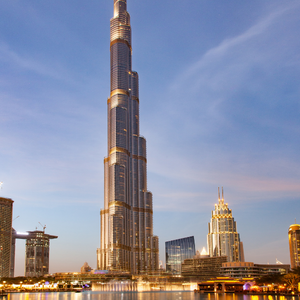 The Burj Khalifa, the world's tallest building, 828 meters high
---
Book Stem Cell Therapy in Dubai at PlacidWay!
Experience long-term health results with Stem Cell Therapy in Dubai, United Arab Emirates, and explore this magnificent city during your stay.
Contact our PlacidWay team for further guidance.
---