Breast Reduction in Antalya Turkey
Reduce Your Breasts Size with Reduction Mammaplasty in Antalya
If you feel embarrassed due to the larger size of your bosom and have upper back pain, Breast Reduction in Antalya Turkey can be the solution to your aesthetic problem. It can reduce breasts to the desired size and restore your self-confidence.
Other benefits of having Reduction Mammaplasty in Antalya are
Aesthetically appealing bosom

Enhance the overall proportions of the body

Relieves pain in your upper back

Affordable boobs surgery in Antalya

A well-deserved vacation before the procedure in a beautiful summer resort on Mediterranean coastline
In this guide, you'll learn more about available options for your breast reduction surgery in Antalya, Turkey.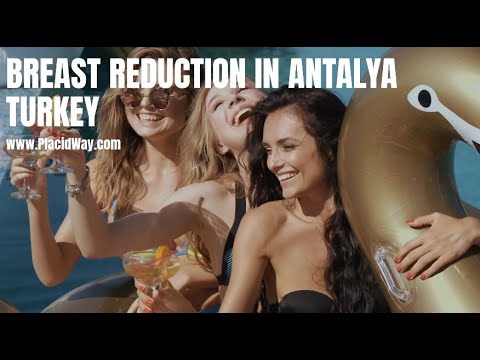 ---
Breast Reduction Packages in Antalya at Low Cost
If you want to opt for breast reduction in Antalya, you should definitely consider choosing an all-inclusive package deal. They cost between $2,800 and $4,100 at our recommended clinics and include the following services:
Preliminary investigations & consultations
Preoperative laboratory tests
1 Day hospital stay
Operational costs
Hospitalization including meals
Medical and anesthesia costs
Medicines and materials hospital
Follow-up
Medicines after discharge from the hospital
PCR test
Corsets (for liposuction and abdominoplasty)
Brassiere (for breast surgery)
Breast USG (for breast surgery)
See below packages benefits, costs, and details on how to book:
Breast reduction, also known as reduction mammaplasty, removes extra fat, skin and tissue from the b
Dr. Sibel Atalay International Clinic offers an affordable package for Breast Reduction in Antalya,
---
How Much Does Breast Reduction Cost in Antalya Turkey?
The cost of Breast Reduction in Antalya starts from $2,900 and goes up to $3,550. The same procedure is over $6,000 in the US and over $7,000 in other developed European countries.
Therefore, saving between 50% and 60% in Antalya is definitely a cost-effective option. Even when you factoring travel and accomodation expenses, you'll still save some money.
We show you a price comparison between Antalya and other countries in the following table.
Breast Reduction Centers Cost Comparison in Antalya, Turkey
| Provider | Procedure | Price |
| --- | --- | --- |
| Prof. Dr. Omer R Ozerdem | Breast Reduction, Cosmetic/Plastic Surgery | $3550 |
| Dr. Sibel Atalay International Clinic | Breast Reduction, Cosmetic/Plastic Surgery | $4000 |
Breast Reduction Cost Comparison in Turkey

| Country | Procedure | Price |
| --- | --- | --- |
| Germany | Breast Reduction, Cosmetic/Plastic Surgery | $7179 |
| United States | Breast Reduction, Cosmetic/Plastic Surgery | $6000 |
| United Kingdom | Breast Reduction, Cosmetic/Plastic Surgery | $7000 |
---
Best Cosmetic Clinics in Antalya for Boob Reduction Surgery
Antalya is truly a stunning Turkish resort. In addition to luxurious hotels and breathtaking scenery, Antalya is also home to state-of-the-art plastic surgery clinics. Thousands of European tourists who visit Antalya for a relaxing holiday, take advantage to improve their body figure with various cosmetic procedures.
Thanks to expert plastic surgeons who are trained abroad, world-class medical services, and competitive prices, you can find a breast reduction surgery in some of the Antalya's most popular clinics. Let's see top 6 centers where you can have high-quality and low-cost breast reduction procedure:
---
Video about Breast Reduction Package in Antalya
We will help you learn more about your desired cosmetic procedure as we explain all you need to know regarding breast reduction in Antalya in our video below.
---
Plastic Surgery in Antalya Turkey Reviews
---
Best Plastic Surgeons in Antalya for Boob Reduction
We provide you the list of best cosmetic surgeons in Antalya for breast reduction, based on their credentials, work experience, international training certificates, and former patient testimonials.
Take a look at Antalya plastic surgeons profiles below in more details:
---
Why Antalya for Reduction Mammaplasty?
The top 6 reasons to choose Reduction Mammaplasty in Antalya are:
Inexpensive breast surgery - Breast reduction in Antalya is a fraction of the cost in the USA or Europe. In Antalya you can save at least 50% on boob reduction.
Convinient location - Antalya is easily accesible with its international Antalya Airport

(

IATA

:

AYT)
Highly skilled plastic surgeons - Well-trained and certified from prestigious international and Turkish organizations.
Modern and well-equiped facilities - Advanced technology and high standrads that adhere to international medical institutions.
English-speaking staff at the clinic - Bilingual medical team that speaks Turkish, English, and some other third language.
Fantastic tourist options - Sunny and warm weather, white-sand beaches, tourquoise Mediteranean sea, cheap tourist tours await you in Antalya.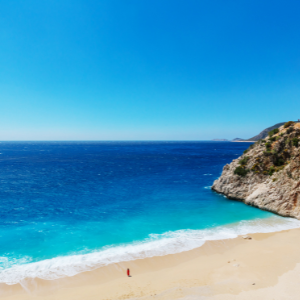 Antalya on the Mediteranean Coast
---
Book Today Breast Reduction in Antalya Turkey!
Choose Breast Reduction in Antalya Turkey and achieve more aesthetically appealing shape and look. Pay up to 60% less here than back home and experience a lovely vacation in this popular Turkish resort.
PlacidWay team is here to help you prepare for a hassle-free trip, so don't hesitate to contact us for more details!
---