Best Abdominoplasty in Thailand at Nirunda Clinic Bangkok
Package price starting from:
$6000
Treatment:
Cosmetic/Plastic Surgery, Abdominoplasty
Focus Area:
Best Abdominoplasty in Thailand | Cheap Tummy Tuck Surgery in Thailand | Affordable Tummytuck Surgery in Bangkok | Bangkok, Thailand
---
State Of The Art Tummy Tuck in Thailand


Best Abdominoplasty Surgery in Thailand through the Nirunda Infinity Clinic
Get the body you deserve in Thailand!

Package Facilities
- Doctor fee
- Clinical interview/ surgery consultation
- General anesthesia fee
- 3 nights in hospital (in case of doing under general anesthesia)
- All medications supplies
 
Pre-0p preparation
1. Inform us about any allergies, all medication you are using and medication that you can't use.
2. Avoid aspirin, anticoagulant and vitamin E before surgery at least 2 weeks
3. Blood pressure check-up
4. Do not smoke at least 10 days before and after surgery
5. Plan to be in Bangkok at least 10 – 14 days after surgery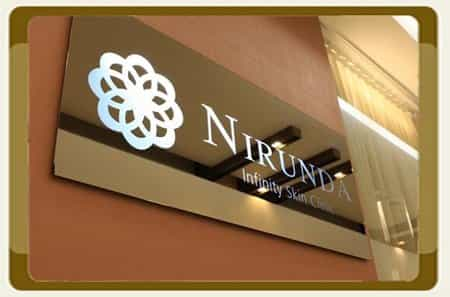 Guaranteed satisfaction

When tummy tuck is performed by a suitable plastic surgeon, incurrent diseases such as infection, bleeding, tissue necrosis are not usually occurring.

Most common problem from the surgery is long surgical wound on the lower part of abdomen. That wound happened from removing excess skin.
Other problem is about contour and color around wound area will be noticeable but depend on each patient.
In some cases the wound become keloid. So post operative care is very important to minimize unpleasing result.
Principle of agreement

You should come in and consult with doctor about reason and propriety of surgery that you should or should not do. In fact this procedure is suit for a patient who has much of excess and laxity of skin more than the one who has just excess fat tissue. So the doctor will do the physical test before discuss the problem with you.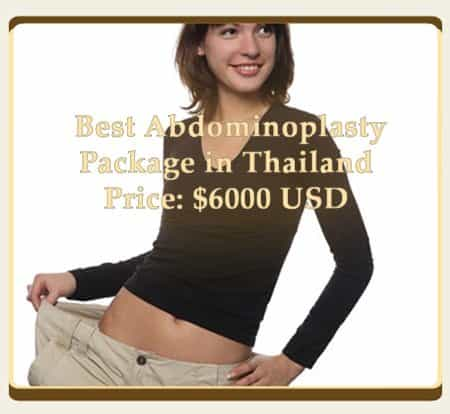 Fact about procedure

Abdominoplasty also known as "tummy tuck" is operation performed to remove excess fatty tissue and skin fold in the mid and lower part of abdomen and lift up the abdomen wall. When women have children, the abdomen muscle will be enlarged.
Men also can have the tummy tuck with excess skin and fatty tissue. Abdominoplasty can be performed from little to large scale. Removing excess skin and fatty tissue will make stretch mark. Patient has to rest in bed at least 2 – 3 days with periods of walking. You will feel discomfort for laughing, coughing, sneezing and any activities that effect the abdomen.

Post-op care

Patient should have bed rest in hospital 2 – 3 days with periods of walking and bag of blood drainages and wearing the abdomen bandage to heal up the swollen and pain. Stitches off can be performed after operation 7 days. We will inform you about wound care before you get back home. Abdominal binder should be weared everyday in the first month.

Duration of operation

2 – 3 hours

Recovery time

- Work within 1 week
- Sport within 2 – 4 weeks
- Travel within 2 weeks

Benefit right now from the best Abdominoplasty surgery in Thailand! Learn more aboutNirunda Infinity Clinic and their procedures. Click the button bellow.


Related Experiences:
Plastic Surgery in Bangkok, Thailand
Breast Lift in Bangkok Thailand
Facelift in Bangkok, Thailand
Breast Augmentation in Bangkok, Thailand
Tummy Tuck in Bangkok, Thailand
Female to Male Gender Reassignment Surgery in Bangkok Thailand
---